Project overview
Welcome to the Pledge Manager and Late Pledge page for the Teburu System and The Bad Karmas and the Curse of the Zodiac board game.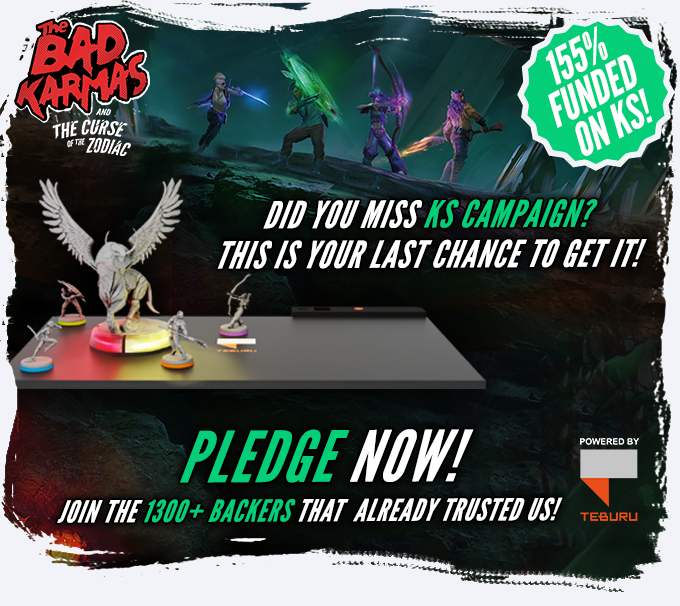 **IMPORTANT NOTICE** Due to the global shipping situation we decided to postpone the collection of shipping payments to a later phase of the pledge manager campaign. At the moment there's only a placeholder 1€ shipping option available in the pledge manager.
If you place and pay your order now, be aware of the fact that it won't be complete yet and you'll have to update it in the future to actually finalize it.
Once we'll have the final prices for shipping, we'll publish them on the Gamefound page and send you an update with all the details. At that time, you'll need to update your pledge with the correct shipping option for your region and pay the difference; otherwise your game won't be delivered to your door.
This decision has been taken in order to offer you the lowest shipping price possible.
Shipping costs are impossible to predict right now but there are good chances that they will normalize a bit by the time The Bad Karmas will be ready to be shipped.
This is you last chance to get The Teburu System and its first game for a special price.
Gameplay Add Ons (Sundrop)