creators
milestones
dashboard
updates
crowdfunding
news
draft
announcement
future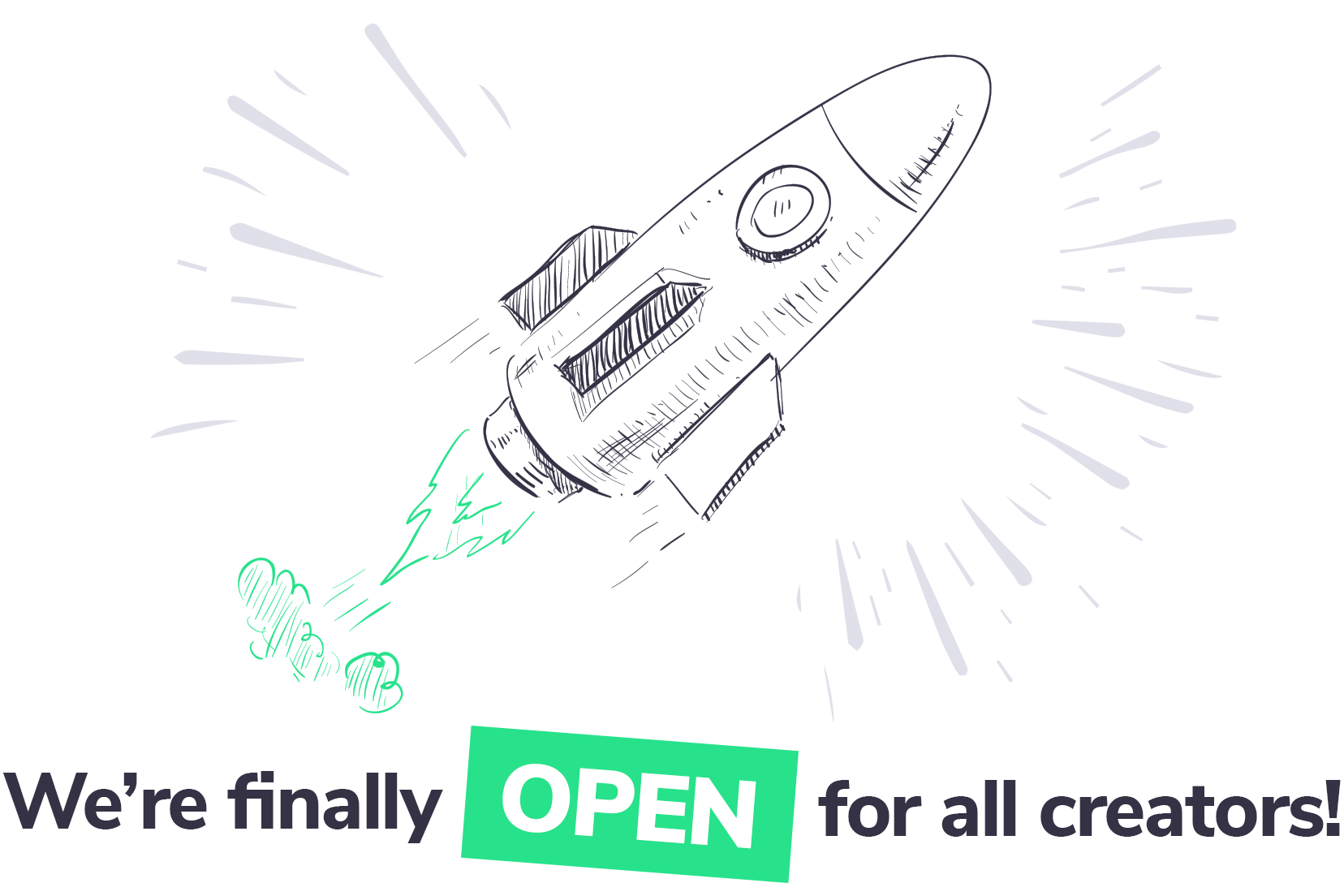 Hey everyone!
Marcin here, CEO of Gamefound. Today we are opening "beta"! Big day indeed! I decided it is a good opportunity to write a few words directly.
Crowdfunding is all about the beauty of the iteration process joined by the community and a lot of feedback. I must say that Gamefound has one of the most "iteration" histories I have witnessed.
It started as a force of necessity - at Awaken Realms, we needed something to get data from backers and collect shipping after a successful campaign. A problem many of us know very well ;) But right there, when we were setting our first Pledge Manager at the WordPress store, an idea surfaced - what if we can have it all together? What if we can create a platform that will make crowdfunding a more refined process that will be all in one place.
Does it make sense for every single creator to go through learning everything we had to? Setting so many different tax nexuses, shipping problems, management of orders after the campaign, and much more? Well, obviously not.
The thing with "great ideas" is that it tends to be very easy to see the finish line. But the devil is on the long road of getting there, full of small details. Nevertheless, we decided to follow this path.
It seemed important to do. Win or lose, we knew deep down that what we wanted to create would create value and hopefully would enable a lot of creators to create and deliver amazing board games. Something that we really deeply care for.
We started with this very WordPress iteration that we already offered to other people (for free) as a pledge manager. Then we invested first money and actually created a dedicated platform from the ground up by Szymon (our current CTO). Back then, it was supposed to be a one-time gig. But then, step by step, we saw more and more potential, and we decided to bring Szymon full time. For years we have been laying the foundation for the platform and all the processes taking part in it. We also laid the foundation for an absolutely amazing team full of professionals with a passion for creating something great. Rare mixture. There were many different stages ("project Hydra" was my favorite perhaps :D), many different problems - but with everyone, we learned and moved forward.
Gamefound was "just" a pledge manager up to 2021. We were really proud of our work and the fact that we have saved over 300 creators TONS of money. In 2021 we took a leap of faith and started the ISS Vanguard crowdfunding campaign, and it was fortunately an amazing campaign!
Then we had so many talented creators joining us and bringing some really great games to the platform in its beta period. We were also joined by Ravensburger as a strategic investor.
Today we are going into "open beta" - exact details of "what does this mean" you can find below - but in short: we are open to all creators that will go through our background check! I am super excited about this next stage of Gamefound! This hopefully will mean more great projects, big and small! Creativity is flourishing, and our bigger part is aiding it with technological solutions.
Does this mean that our job with Gamefound is done since we are opening "beta"? Oh, it could not be further from it! Our journey has just begun, and we really hope you will be a part of it! With so many different iterations in the past, I expect nothing more than more and more iterations in the future, with your continuous feedback and involvement.
There are so many points on our list of "to do next," and within months, you should see some really cool new features and significant improvements. As with every adventure that is worthwhile - it will be hard and full of bumps, but I really hope that we will be able to create something that will lead to more amazing board games!
Marcin Świerkot, CEO of Gamefound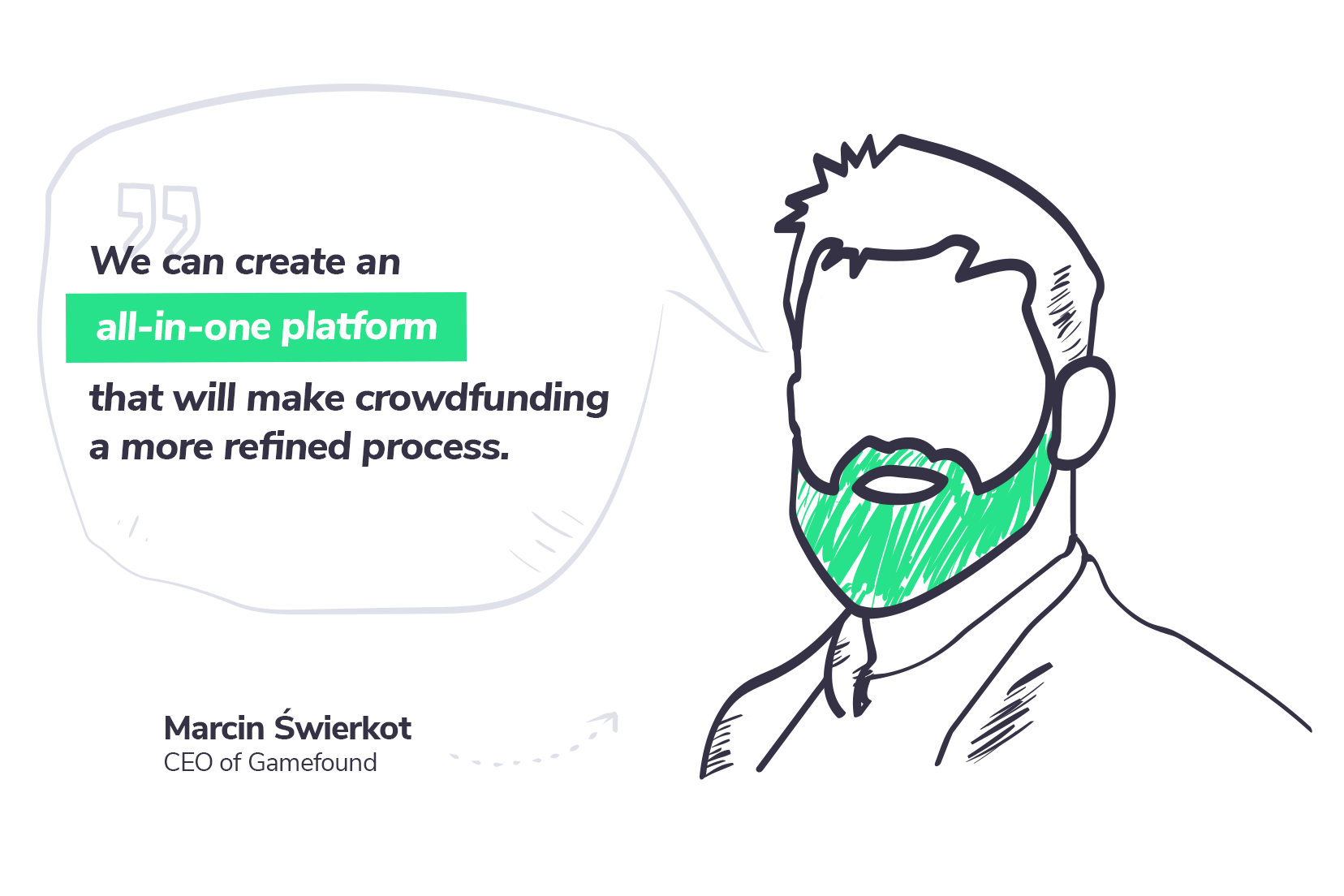 Now you can join Gamefound, set up your creator account, prepare a project draft and launch it without our help. We've designed a system to make all these steps easy and approachable.
This system will develop with time as we want it to be the best possible experience to run your campaign on Gamefound. Nothing is written in stone, we'll still be craving feedback from you. Thanks to that, we can deliver the platform for creators they deserve and long wished for. We care about your insights, and they help us a lot to make sure we're heading in the right direction – happy users enjoying their dream games they helped fund.
Who can use Gamefound for crowdfunding?
We're open for all creators registered in
accepted countries
, but we still verify the projects that appear on the platform. Our absolutely top priority is the security of the backers. Fulfilling previous campaigns before launching new ones is always very welcome; however, it doesn't mean it's necessary in all cases. We treat each project individually and clearly and transparently communicate with you.
The projects on Gamefound have to be connected to games and related products and follow our standards. We're more than happy to welcome you as a creator if your project is:
A board or card game
Any other form of tabletop game
One of the following products: collectibles, minis, protective sleeves, tabletop gaming furniture, and other tabletop gadgets
Compliant with our terms of service
If you're unsure if the project you would like to run fits our requirements,
read this article
.
How to run a project on Gamefound?
Start by
creating an account
, and then
set up a campaign
. After adding the required information and content (it may take some time, as part of the process is going through the KYC procedure by our payment operator), you can publish your campaign draft yourself. When you make it public, you will still be able to change most elements. Only the campaign URL will stay there forever.
One of the requirements for publishing your campaign is adding business data and having it verified. Depending on your account type, you have to add proper data in
business account details
. Bear in mind the currency of your project is connected to the country of your operations. E.g., if your company is based in the US, you can launch your campaign in USD, but not in EUR.
Please remember that publishing a draft doesn't guarantee the crowdfunding launch. We take into consideration many factors when allowing the campaign.
About crowdfunding launch
If you run your campaign on Gamefound, your project will have three stages: preview/draft, crowdfunding, and pledge manager. Each stage has a separate setup and settings while keeping everything you've created in the previous stage. This means you can use the same elements or change them depending on your needs (e.g., rewards, images, prices).
As we already mentioned, the process of draft creation is automated, and you don't have to contact us to publish a preview page of your project. All you need to do is fill in the required data and have it verified. Before you launch crowdfunding, we need to verify your project more carefully. This is when you need to set up many elements, and each has to be checked by our staff. We want all projects that use Gamefound to succeed. That's why we may send feedback and suggestions to your campaign. Only after your campaign is almost ready can you set up the timer for launch, but not sooner than 7 days after successful verification.
Our approach to pledge manager stays the same. It's free, and you can use it independently and import your campaign from an external platform or use it in the draft + crowdfunding + pledge manager package. We require a 30-day break before opening the pledge manager to set up shipping and get ready for order fulfillment.
Further development
The draft dashboard is where a creator should start the campaign creation. The project dashboard will grow and be adjusted to all campaign stages. This way, you'll clearly see what else is needed for the project launch, what steps are a must, and which are complementary. There will be a dedicated dashboard for each stage of your project with clear info on what's needed to move on with your campaign. Also, we'll be available to help you out at any step. We're building this setup for you, so let us know if something doesn't meet your expectations.
We know you need extensive and reliable analytics; that's why we've implemented GA4 into the platform. The analytics system we have on the platform is still developed and will grow to give you the best tracking options.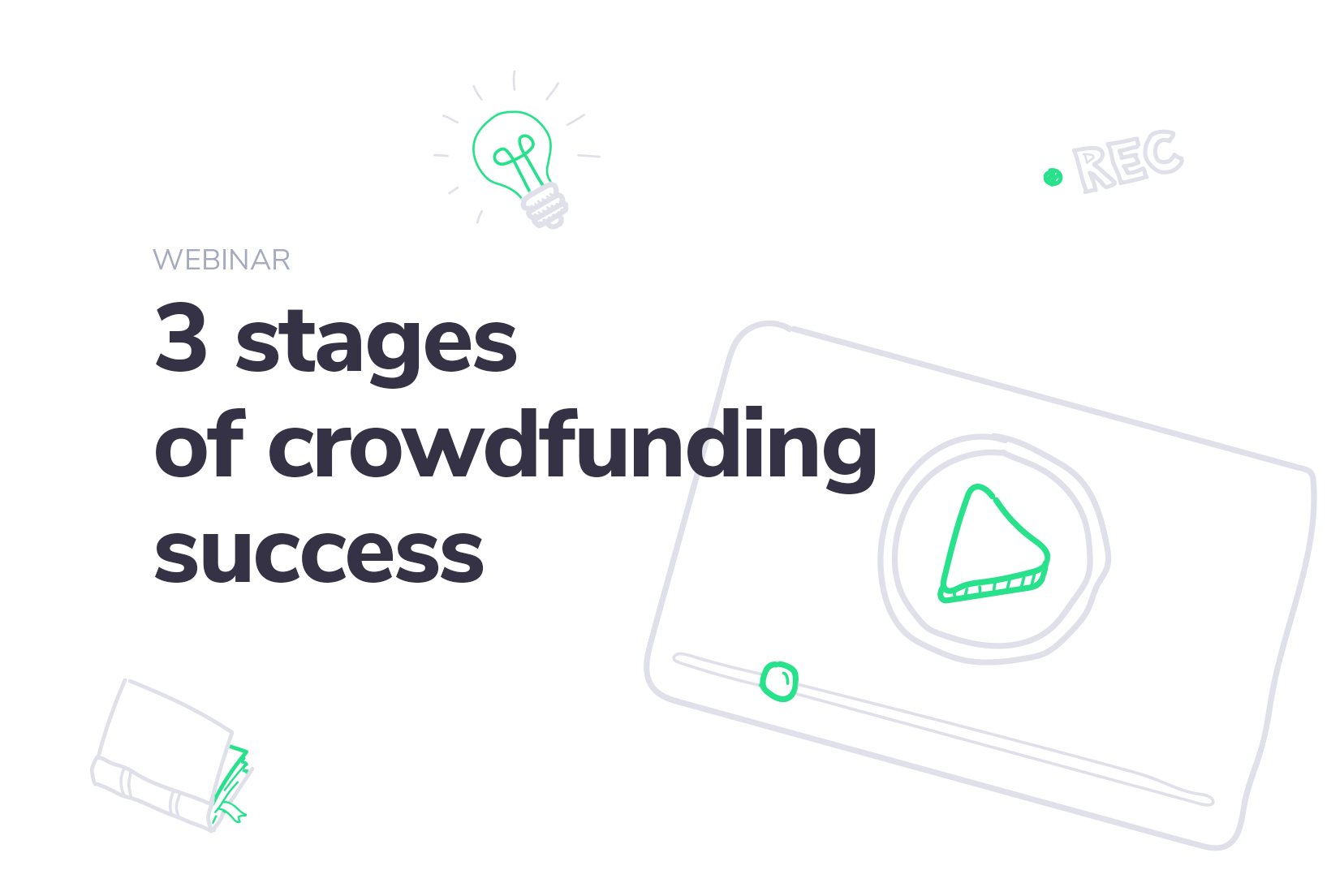 As soon as we get the first feedback from you after opening beta, we'll host a webinar about the newest features and possibilities for creators. If you'd like to take part in our webinar,
you can sign up here
.
We're open to all feedback from you, so don't hesitate to
contact us
with any suggestions about the platform.