Project overview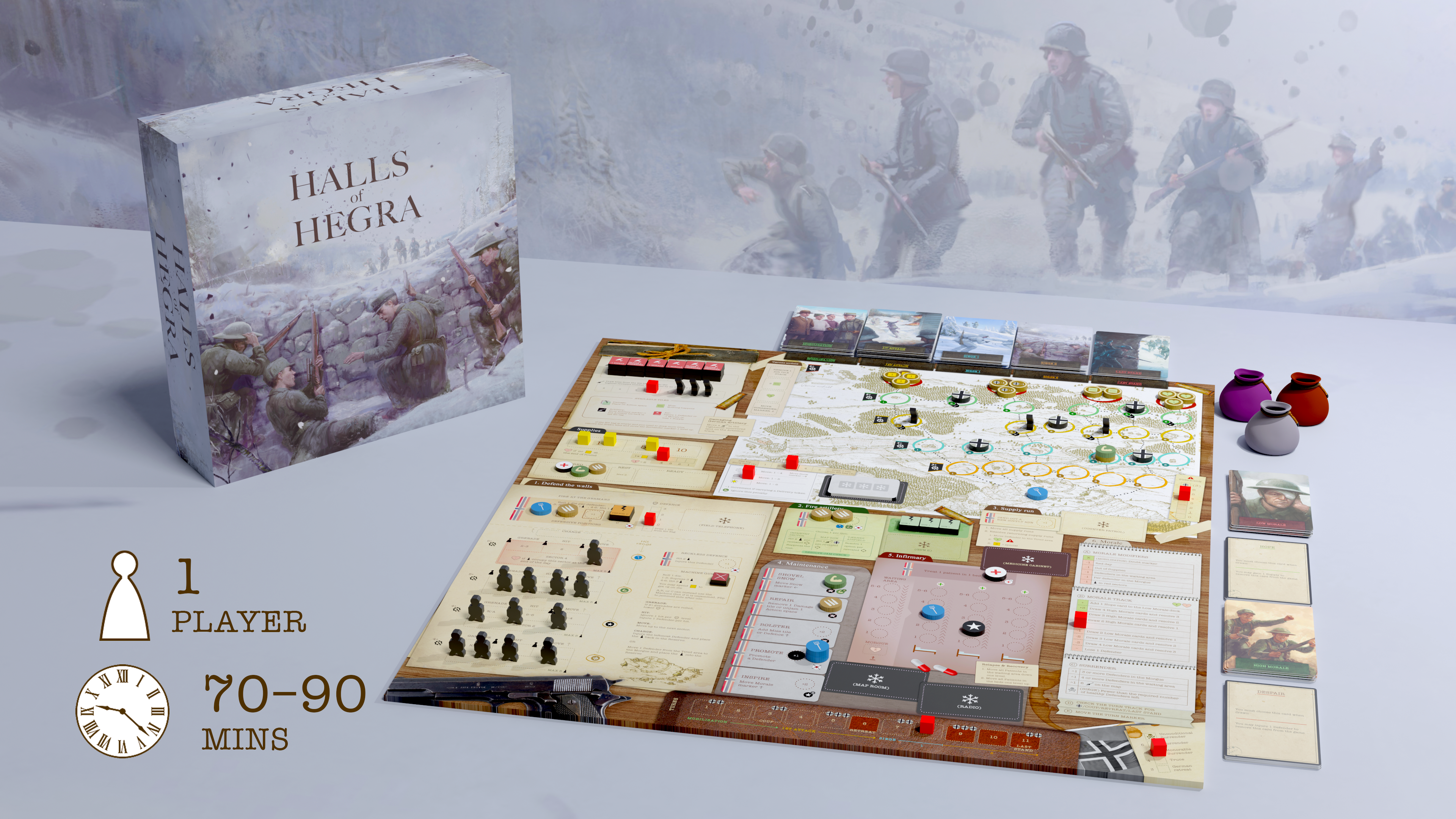 Halls of Hegra is a solo only game in the same vein as Robinson Crusoe, This war of mine and Dead of winter. The mechanics are worker placement, bag building and area control / tower defense.
Play as the commander of the Norwegian forces. Explore the fortress and dig your way through mountains of snow and broken equipment. New recruits are joining while you plan supply routes for the coming siege.
Defend the village below the fortress while you do the final preparations before the Siege. Send out patrols behind enemy lines to secure enough supplies.
During the Siege you have to endure constant bombing and infantry attack while keeping the morale up amongst your men. Will you survive?

We have fulfilment partners in the US, EU, UK, and Norway and will freight the games directly to them. You should not have any additional customs fees associated with receiving your rewards if you're in one of these regions. If you're outside of one of these regions, you may need to pay customs fees when the game arrive.
VAT & Taxes
VAT is not included in the shipping or game cost and will be added as a separate line item on your receipt based on your final order amount and
your country's tax rates
.
Backers in EU, UK and NORWAY will be charged VAT.
For example, if you are a German backer you will be charged 19% extra, based on the total sum of the game and shipping. Those 19% are not money that we will keep. We must pay them back to your nation`s government.
Featured products
Most recommended!