Project overview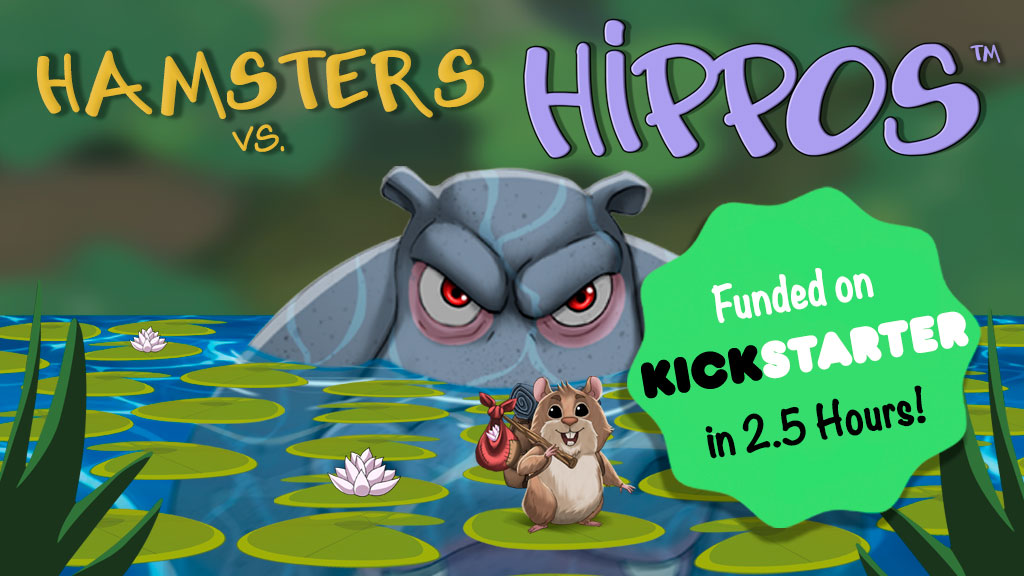 Unapologetically casual, Hamsters vs. Hippos is a light press-your-luck game of tile flipping, lotus flower gathering, hippo-avoiding fun! It plays 2-6 players and has a separate solo mode.
The hamsters have escaped their enclosure at the zoo and are making a run for it! Suddenly they come across a pond and see their most prized possession, the Lotus Flower!
Unfortunately, lurking below the surface are hippos waiting for their favorite snack.
The hamsters have to take a risk and gather as many lotus flowers as they can before all of the hippos' friends arrive to join in on the feast!
The game lasts 4 rounds with each player representing a little hamster. The player with the most lotus flowers at the end of 4 rounds wins. Each round ends when two hamsters are eaten (don't worry, you respawn for the next round).
Hamsters vs. Hippos is a press-your-luck, player movement and tile flipping game from the twisted mind of James Freeman.
Why pitch Hamsters against Hippos?
Why not! says James.
Featured products
Most recommended!
Add ons: Physical Games
Want to add more games from our collection and save? This group of games are physical copies.
Add ons: Print & Play Games
Want to print out your own copy of some of our games and start playing right away? This group of games consist of ELECTRONIC FILES to print the game out yourself! Files will be sent to you this month.