The project is currently open for backers with credits. You can't add anything to your pledge because you don't have any.
Project overview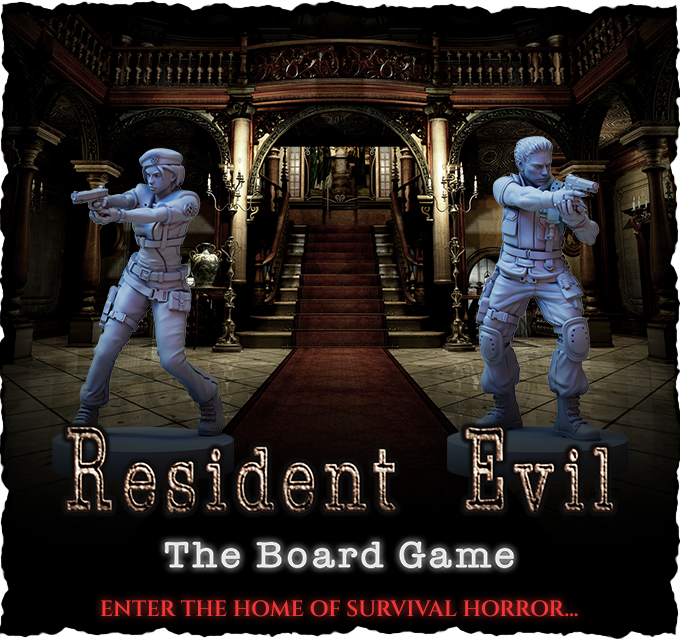 Welcome, Survivors, to the pledge manager for Resident Evil: The Board Game!
If you backed the Kickstarter campaign or picked up a late pledge on the Steamforged website, this is the place to confirm your chosen pledge level and choose any add-ons (or extra pledges). If you haven't yet pledged, just choose your pledge level below to join the S.T.A.R.S. team!
Normally, now would be the time to you'd confirm your shipping address and pay for shipping. But because global shipping conditions are hectic (and expensive) right now,
you won't pay for shipping until closer to the shipping date
.
Click here for more information
.
Want to know more about Resident Evil: The Board Game?
Featured products
Most recommended!
Pledge Levels
Choose, confirm, or change your chosen pledge level
Here's the place to choose, confirm, or change your pledge level. You can only select one of these pledge levels. If you'd like extra pledges, check out the 'Additional Pledges' section below.
Add-ons
Optional items you can add to your pledge
Here you'll find all the add-ons for Resident Evil: The Board Game. Add-ons are optional buys you can 'add on' to your pledge (get it?). Please note you'll need to purchase a Bravo or Alpha Pledge to buy any add-ons. If you buy add-ons without a pledge, your order will be refunded at a later date.
Additional Pledges
Want to get more than one set of pledge rewards? Get extra pledges here
If you'd like to pick up an additional pledge (or two, or three...), you can do that here.