You can't add items to your pledge at this time.
Project overview
Welcome to the Bardsung pledge manager, heroes! Come inside and shake off the cold. Whether you're one of our 10,000 existing heroes or brand new to our adventure, there's room by the fire.
If you backed the Kickstarter campaign, this is the place to finalise your pledge, enter your shipping address, and pay for shipping. This is also the place where you can buy add-ons and extra pledges.
Miss the Kickstarter? There's still time to join the adventure by backing Bardsung now, right here in this pledge manager.
"Gloomhaven and HeroQuest should watch their backs."
-
GamesRadar+
"How can a game with a setup time this short have gameplay this deep?"
-
Live & Let's Dice
Inspire songs in this cooperative RPG dungeon explorer for 1-5 players, from the creators of the Resident Evil™ & Horizon Zero Dawn™ board games.
Descend into the depths of an ancient forge, building your dungeon, customising your hero, and creating your legend as you explore in either campaign or one-shot play—no game master needed.
RPG immersion meets elegant mechanics in a board game where your choices matter. Featuring guest writers Rhianna Pratchett, Ian Livingstone, Luke Gygax, Jonathan Green & more.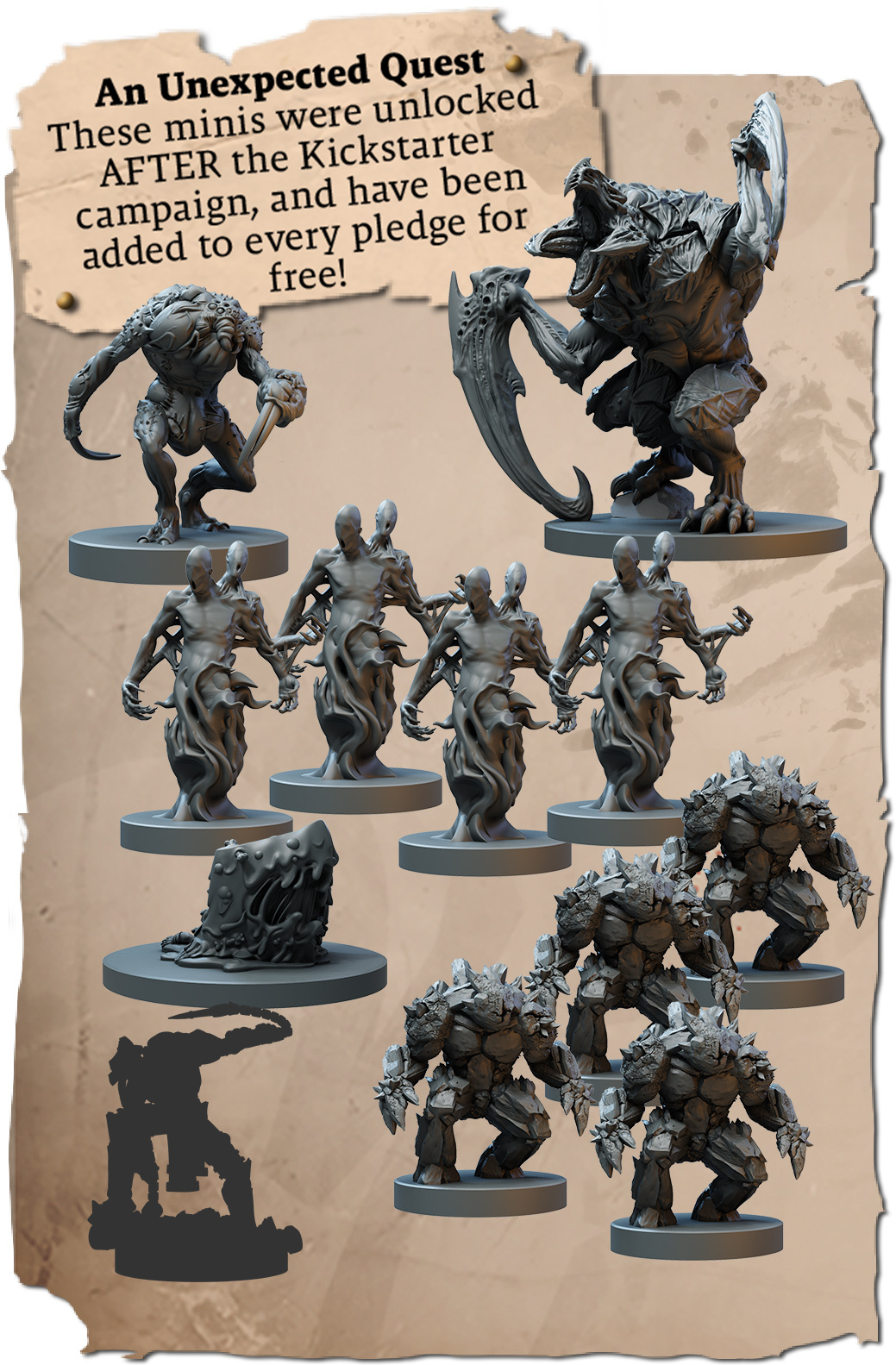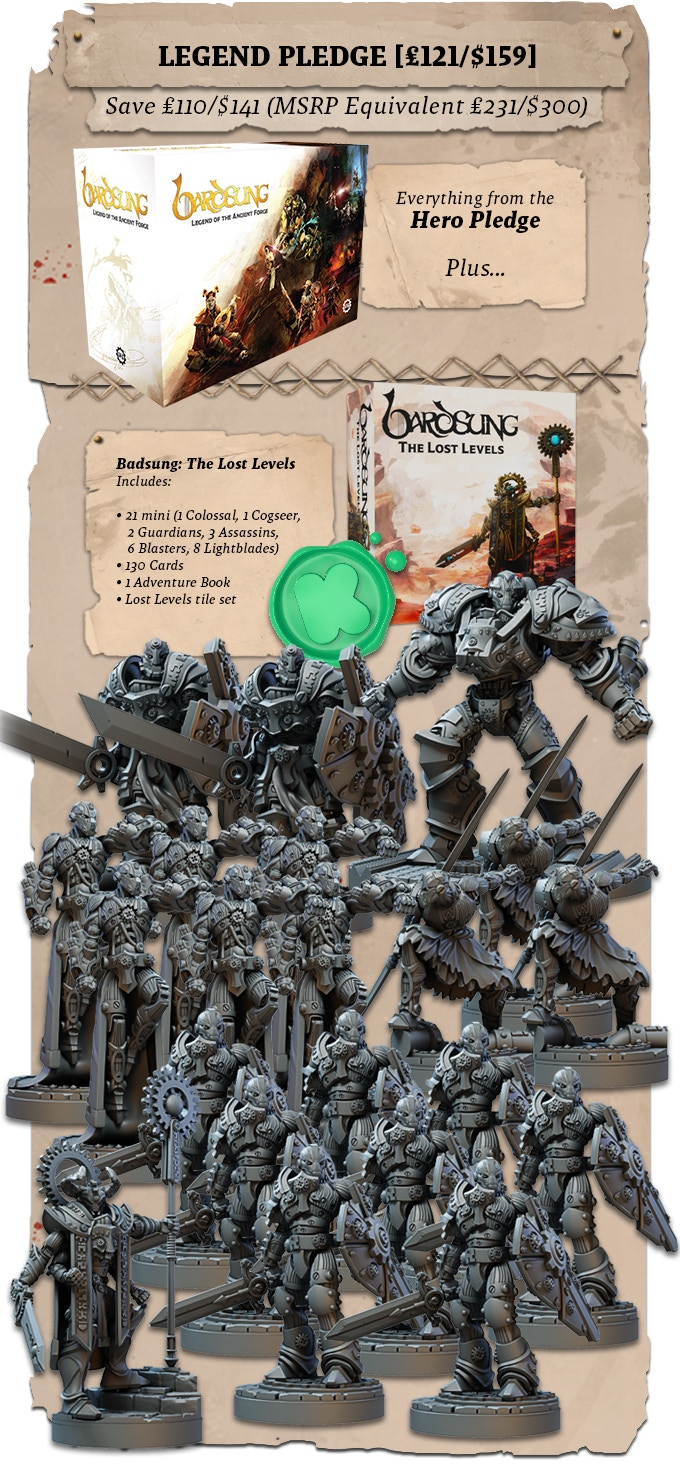 Add-Ons
Optional buys
Here you'll find all the optional purchases for Bardsung
New Backers / Extra Pledges
Late pledge or get extra pledges here
Miss the Kickstarter? There's still time to join the adventure! If you're a brand new backer who hasn't yet pledged, or an existing backer who'd like to pick up an extra pledge (or more), you can do that here.