You can't add items to your pledge at this time.
Project overview
Even the best adventurers had to go to school.
From the creators of Animal Adventures: Dungeons & Doggies and Cats & Catacombs comes Adventures & Academia: First Class! A collection of magical college characters for your 5e roleplaying games.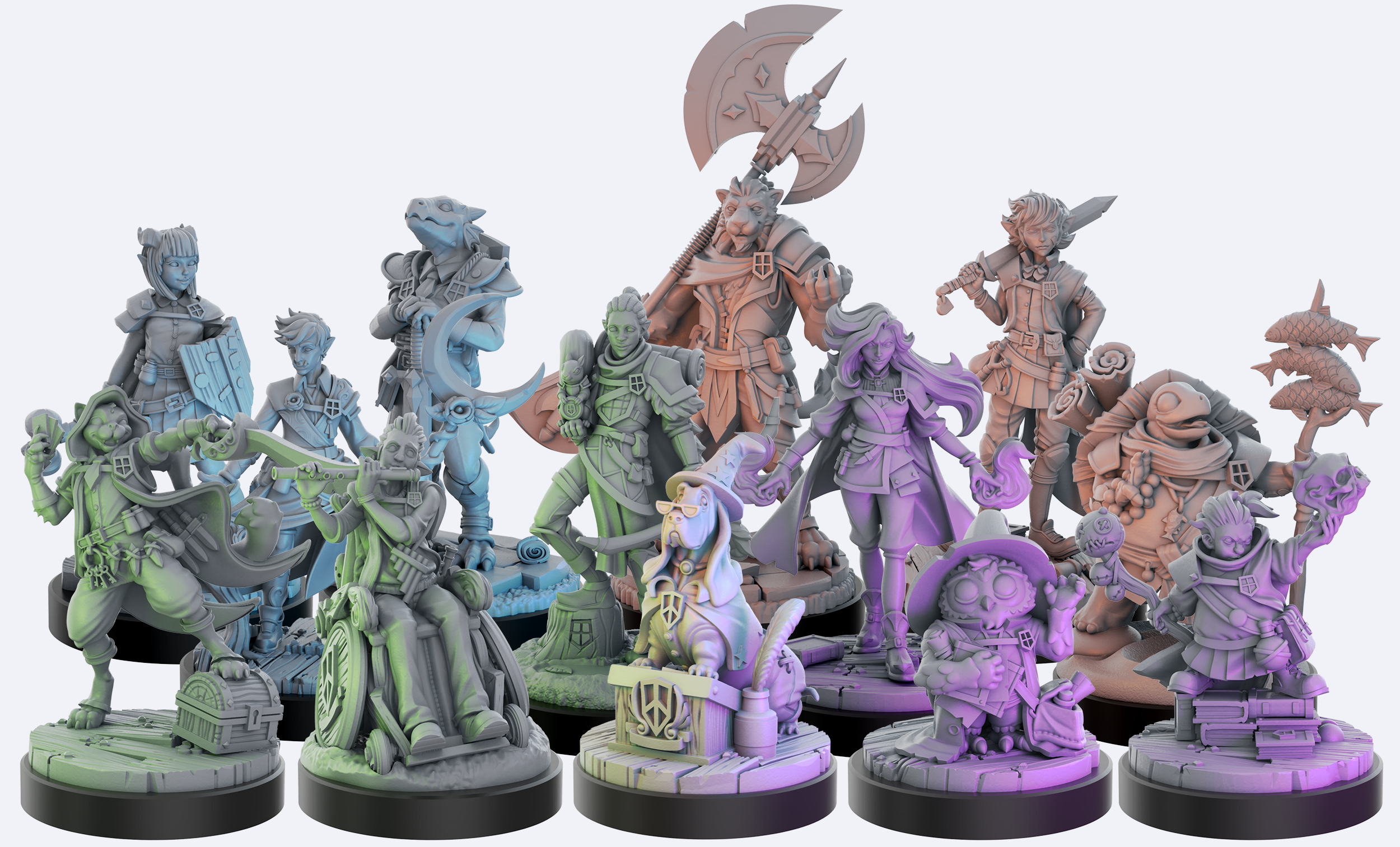 Now, your roleplaying character can go to class to learn their class — and no doubt get in some serious mischief along the way...
The Adventures & Academia: First Class characters are 5e-compatible and come with pre-made character sheets in the form of deluxe fold-out folios, so you can dive straight into adventures at magic school. There's even a one-shot adventure set in The Grand Academy, featuring a slippery baby kraken!
Create your own stories at the Grand Academy, or use any 5e-compatible campaign setting you like — the choice is yours!
IMPORTANT: A pledge level must be taken before purchasing any add-ons. Any orders that don't include at least one First Class pledge will be cancelled and refunded after the pledge manager closes.
Pledge Levels
Here's the place to choose, confirm, or change your pledge level. You can only select one of these pledge levels. If you'd like extra pledges, check out the 'Additional Pledges' section below.
Add-ons
Here you'll find all the add-ons for Adventures & Academia: First Class. Add-ons are optional buys you can 'add on' to your pledge (get it?)
Extra Pledges
If you'd like to pick up an extra pledge (or two, or three...), you can do that here.