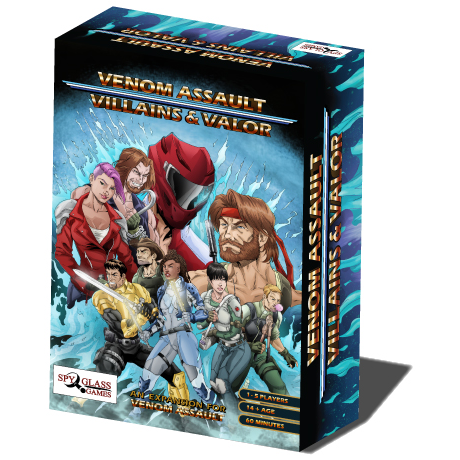 Villains & Valor Expansion*
Product description
You must have the base game of VENOM Assault to use this expansion. This purpse of this expansion is to enhance the cooperative gameplay by allowing players to use cards out of turn. Now you can choose to save that card for yourself or help a struggling friend out. Medals offer each player mini-missions to accomplish in the game to earn and use them.
Three new missions bring new mechanics to the game as well and will change how you play. The new events will let you combine them with the ones from the base game to create a unique Event Deck each game. Are you ready to take on VENOM?
More info
Follow the game on Board Game Geek, comment and interact with the creators and join other fans on the forums.
Reviews
Could not complete operation.