Shuffle and divide the 18 cards into two 9 card decks, picking one and setting the other aside to play again later. Draw the top card and place it face up to form the start of your Orchard. Draw two cards into your hand.
Each turn you'll play a card from your hand to add to the Orchard, rotating it 90 or 180 degrees either way, overlapping one or more of the cards already in play.
You'll then place a die showing a '1' on each tree of your played card that overlaps a matching tree underneath it. If there is already a die underneath you'll rotate the die to increase the amount of fruit harvested ('1' to a '3', '3' to a '6', and, with custom dice, '6' to a '10').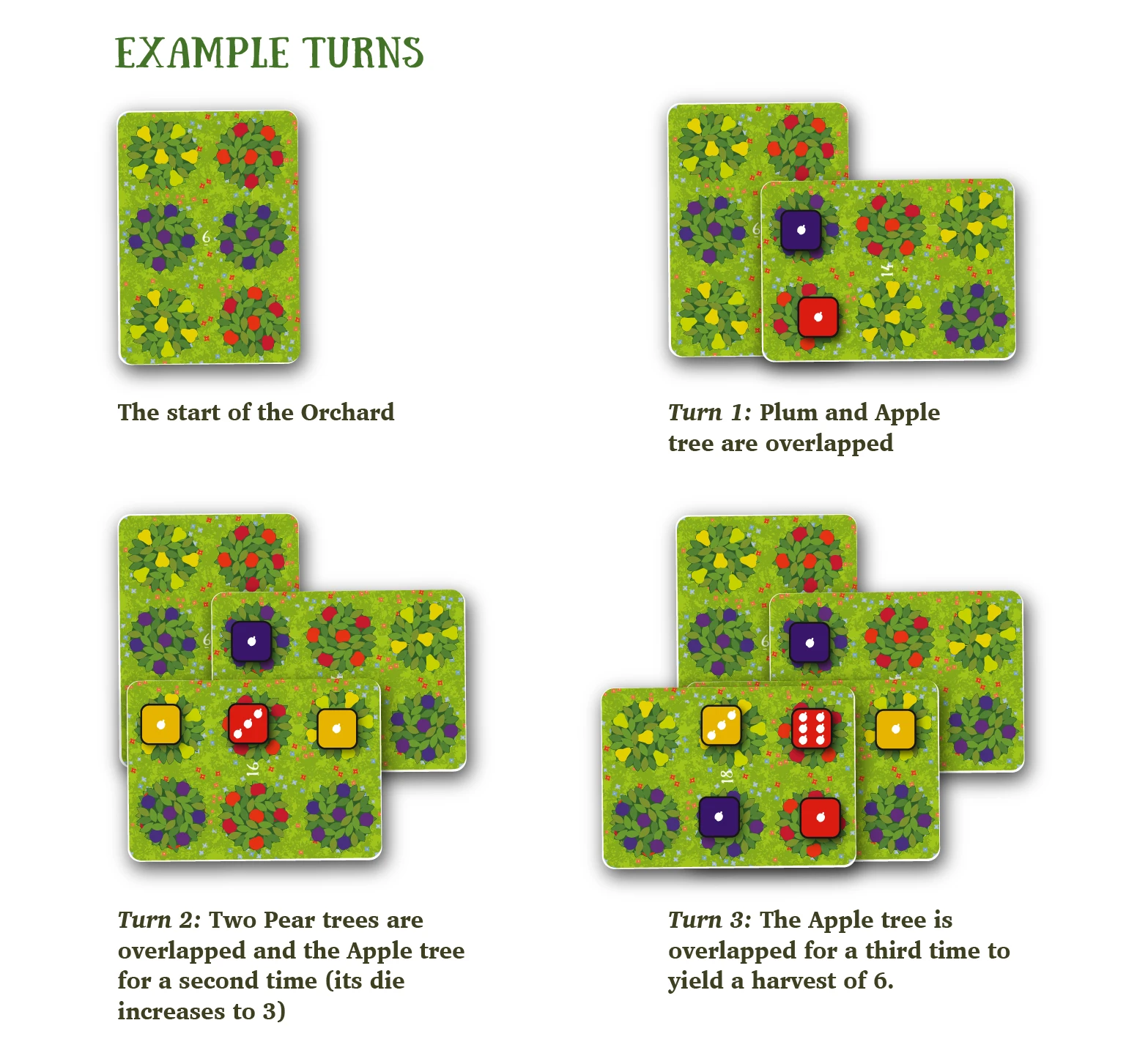 You're allowed to overlap non-matching trees twice per game by placing a Rotten Fruit cube on them. But doing so will lose you 3 points and you'll no longer be able to place new trees on top of that unfortunate tree.
You'll then draw another card bringing your hand back to two. Once 9 cards are on the board you'll tally up your score and determine how fruitful your harvest was. Was it Pal-tree, Forget-apple, or did you do Pretty Pear-fect (take a bough!)?