You can't add items to your pledge at this time.
Project overview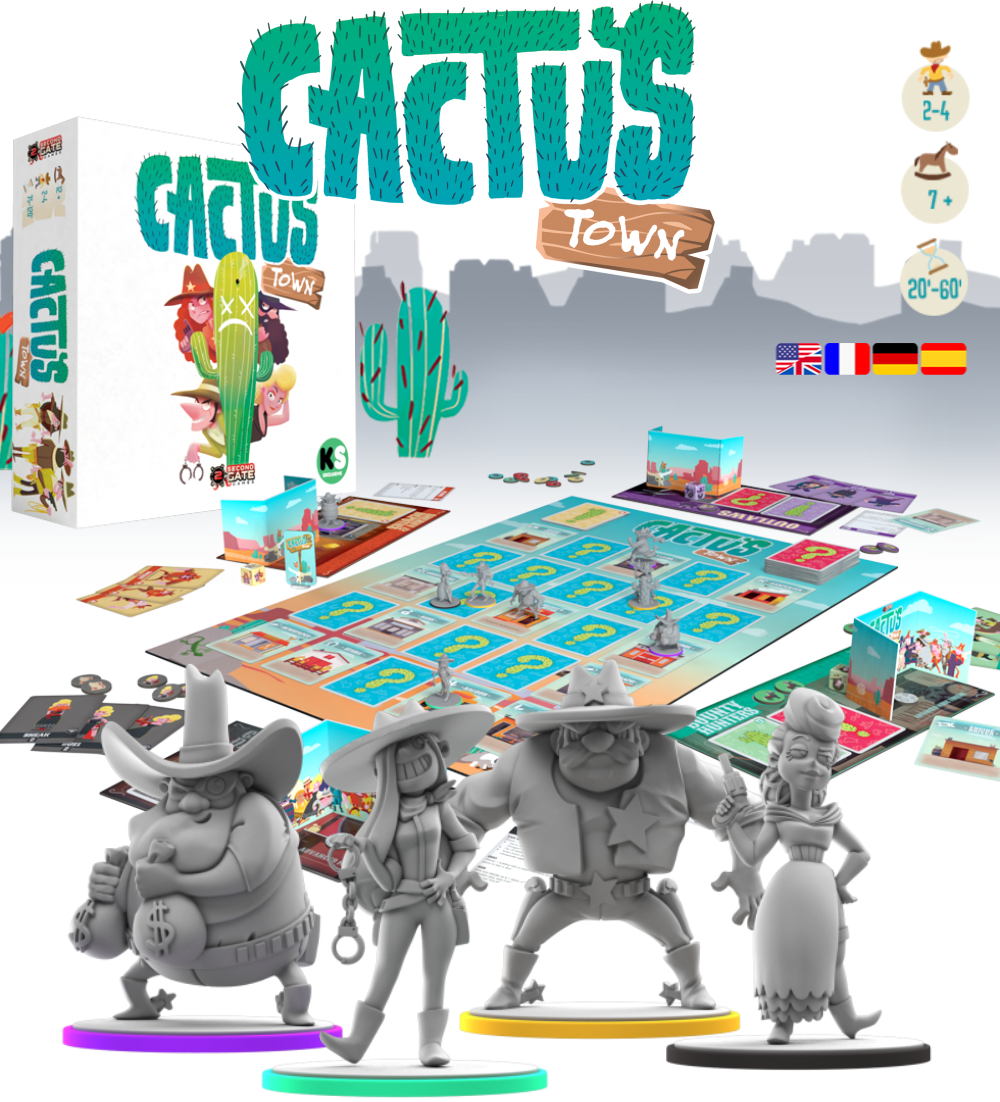 Awesome art meets fun gameplay!
A fast-playing programming game for 1-5 players.
ONLY VERY FEW DELUXE COPIES ARE LEFT, HEAD OVER HERE TO GRAB ONE OF THEM!
Sleepy little Cactus Town is going to see some action: you can wear the Sheriff's badge, join a group of dangerous outlaws, seek ransom as a bounty hunter or even use the power of seduction being an avenging Can Can dancer. Each party has its own objectives and its own unique actions, making this a perfect gateway game for asymmetric gameplay. With playing time of just 10-15 minutes per player, you can swap and play various parties each session. The expansions add further factions to the fray, providing for huge replay variations.
Cactus Town Pledges
Wondering if you can STILL make a late pledge, when the product is already being produced/shipped and arriving to backers around the world?
Yes, you can, we have sligthly overproduced the Deluxe edition for sales as late pledge and sales in our online store. You will notice that prices are not the same as in the campaign, they have been updated to reflect cost increases experienced since then.