Project overview
We have leveled up additional table soccer game for the team of robots connected with an app on a quick folding pitch. For the first time, we are bringing soccer robots for the home, for everyone, for you!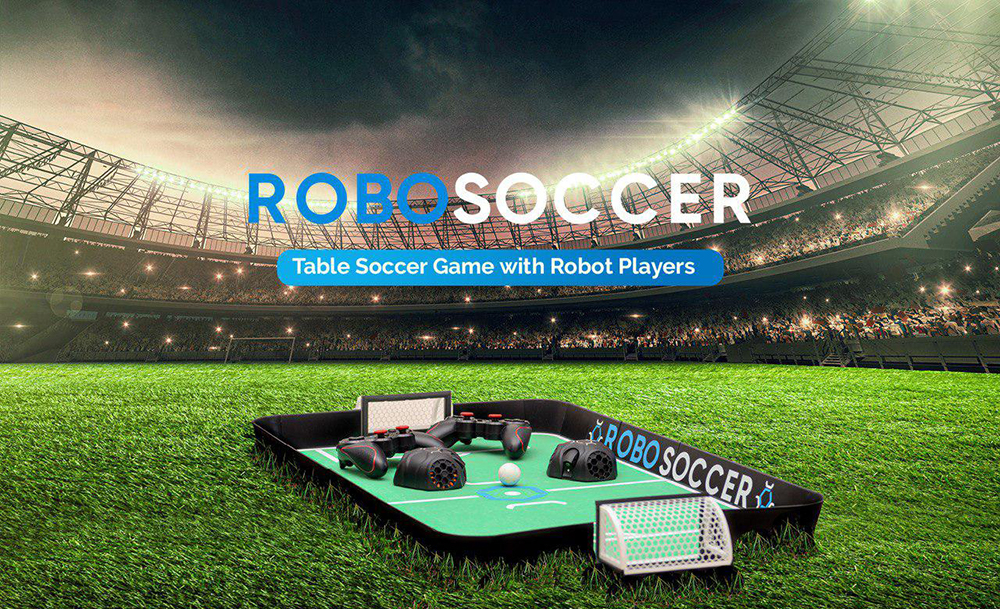 RoboSoccer was designed to be your top game companion. It's a great reason to come together, it's reusable, its gonna give you memories, laughter, and fun.
RoboSoccer will excite you with robot performance, four hours playtime powered by a rechargeable battery, and quick folding pitch, all in a compact box. RoboSoccer is just perfect for a variety of indoor activities.
With tabletop game features it will make your next match fully live and immersive. Our concept was to transform people's everyday free time to have unique and unforgettable memories thanks to endless emotions with every single match.
You can just sit and play, the rules are always the same – kick the goal and have fun. You don't have to read instructions, spending most of the time for game installation. Whether you prefer to playing in or out of the house – hanging with Robosoccer is easy and fun.
The game is physical, not only digital. The unique visual and tactile nature of tabletop games provide different kind of experience than their digital counterparts.
RoboSoccer offers the first robotic interactive smart game designed either for adults and children. We have brought innovation, old fashioned gaming experience, and high technology into one product.