Project overview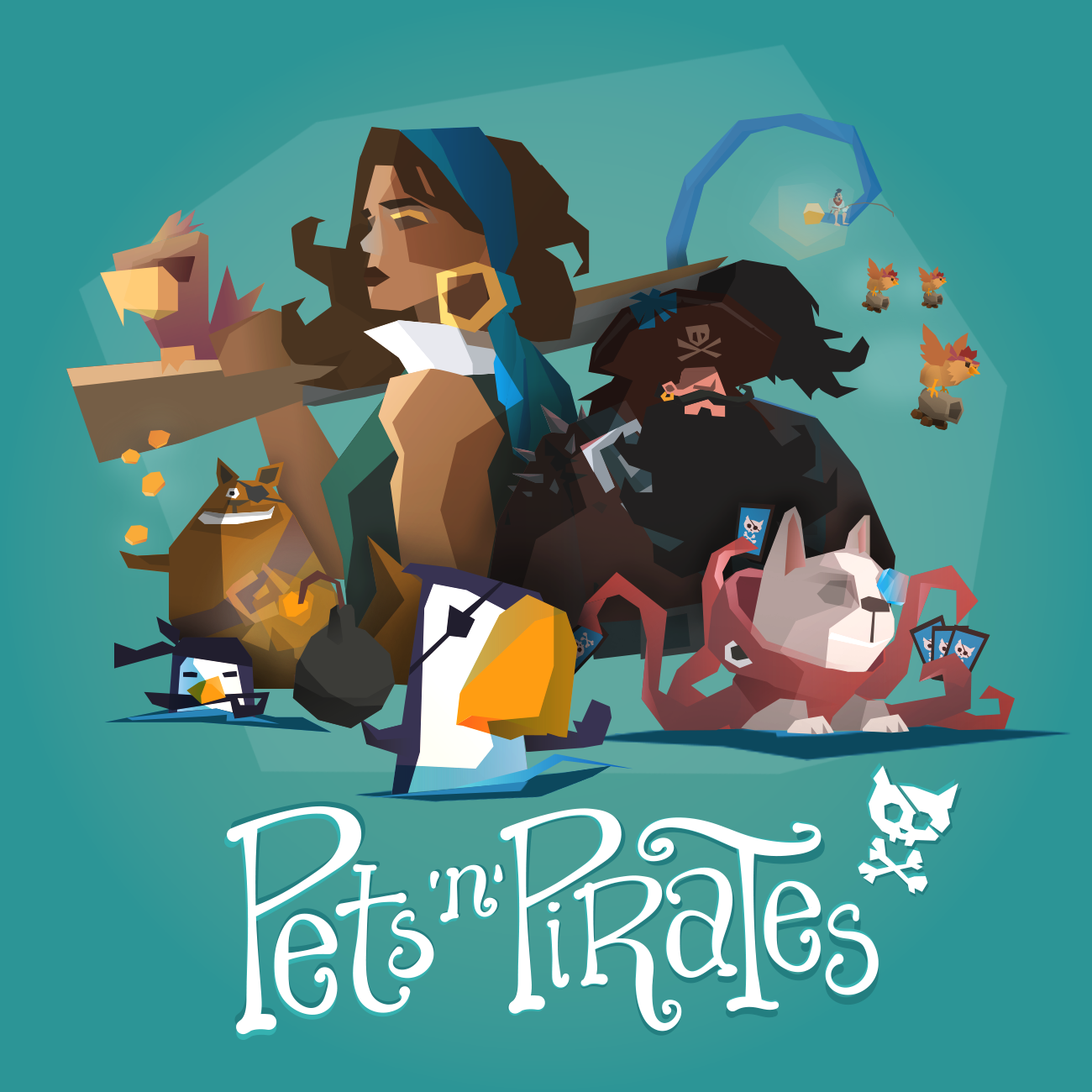 Pets'n'Pirates is a fun, easy to learn, and lighthearted card game.
The goal of this game is to find the treasure & protect it at all costs! All the other players will use cards with special abilities to take the treasure from you, and there will be unexpected event cards that will help your quest or turn the tide. Be aware of the Kraken, who can make you lose your captain, the treasure, or even your life! Look for the Tactical Penguins, which can stop any action from any opponent, and smile to our Baby Shark — actually, nobody likes Baby Shark.
Pets'n'Pirates is a game of strategy and luck. You will enjoy it and laugh even from the very first time. Be ready: the more you play it, the more fun you will have! The Treasure is placed secretly in the draw pile and you want to know better every card and how to use it, in order to launch a new attack or prepare a defensive strategy. This game was created by an adorable trio: Mario (Illustrations and VFX), Camillo (Art Direction and other stuff), and Clara (8-year-old super girl), to answer to the specific request of having a fun game with pirate women and chicken strikes.
If you love card games, cute seafaring animals & a swashbuckling pirate crew, and plot-twisting events, help us make Pets'n'Pirates real – we're sure you'll love it.
Ahoy!