Project overview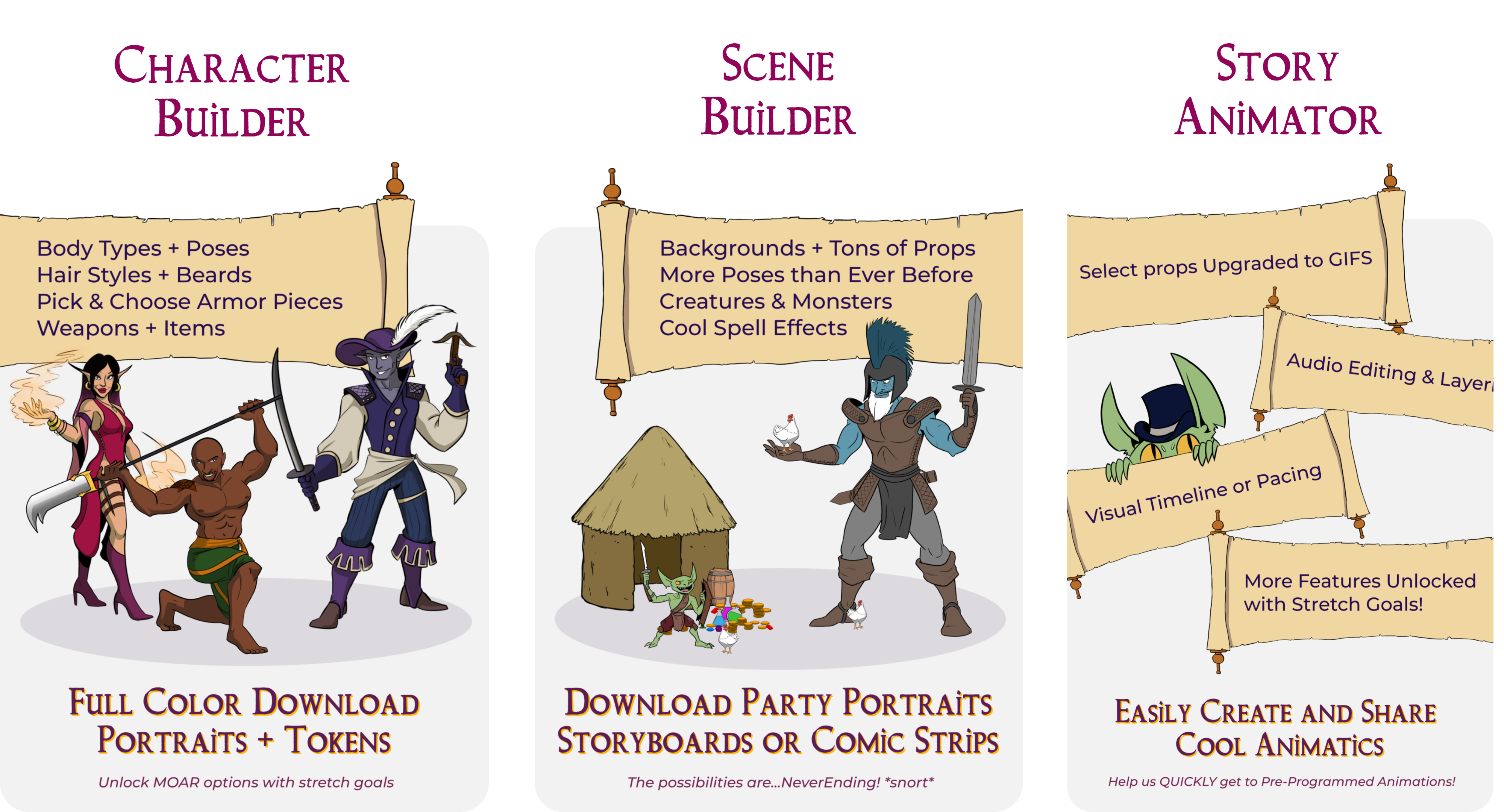 NeverEnding is a web-based sharing platform and app that comes with a library of customizable art. Using NeverEnding, you can quickly and easily:
Create custom images of your characters or avatars in different poses and a variety of armors, weapons, and items.
Build scenes with those characters by adding a background, props, creatures, and other characters.
Add animated gifs of props and spells and even pre-programmed animations to turn your scenes into cool animated videos. You can even record yourself speaking or upload an audio recording to make your animation more complete.
Save and share your creations on your custom profile.
Preorder to get early access, unlock more art and cool features, and get access to NeverEnding for less! (Plus you'll help us stay Ad Free. NO ADS!)
The editing tools are available with a small subscription, but you ALWAYS have access to your creations and our profile (no subscription needed).
So create and share away! Can't wait to see the awesome things you create!
Early Alpha of the Character Builder:
Early Alpha of the Scene Builder:
Simple Example Animation:
Featured products
Most recommended!
Pledges/Preorders
Kickstarter Backers, use your credits to select our original pledge or Upgrade!
If you missed the Kickstarter, you can preorder by selecting one of the options listed.