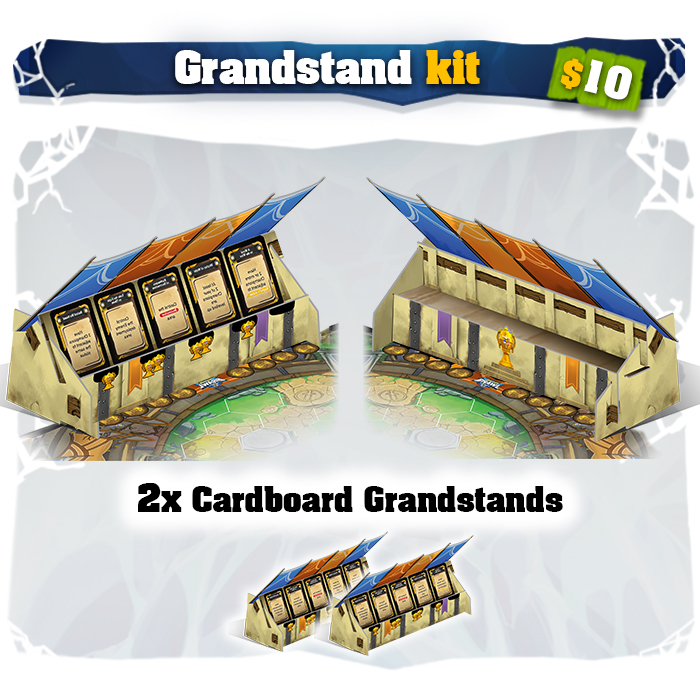 Grandstands
Keep track of the challenge deck and your victory points.
Product description
The Grandstand kit consists of two card stands designed to sit neatly on opposite board edges. They offer a stylish way to keep to track of each player's victory points, and hold up the challenge cards so they are easier to read.
Please note that the image is not final, and that the finished product will host the challenge cards for 1v1 and 2v2 games.
More info
Could not complete operation.