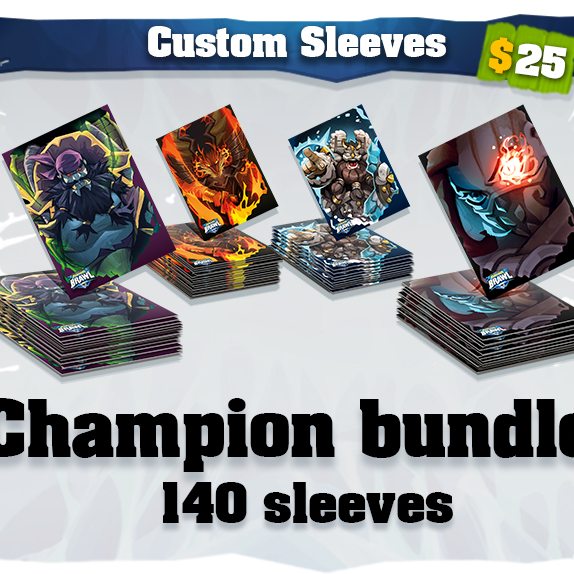 All four Champion art sleeves
Get all four Champion art card sleeve packs at a discount.
Product description
This bundle deal consists of -
35 Akhet From the Ashes card art sleeves
35 Deryn Hunter's Quarry card art sleeves
35 Dugrun Onwards! card art sleeves
35 Goldarr Intimidation card art sleeves
With a saving of $7 over buying them all individually, which is all but getting one set for free!
More info
Could not complete operation.