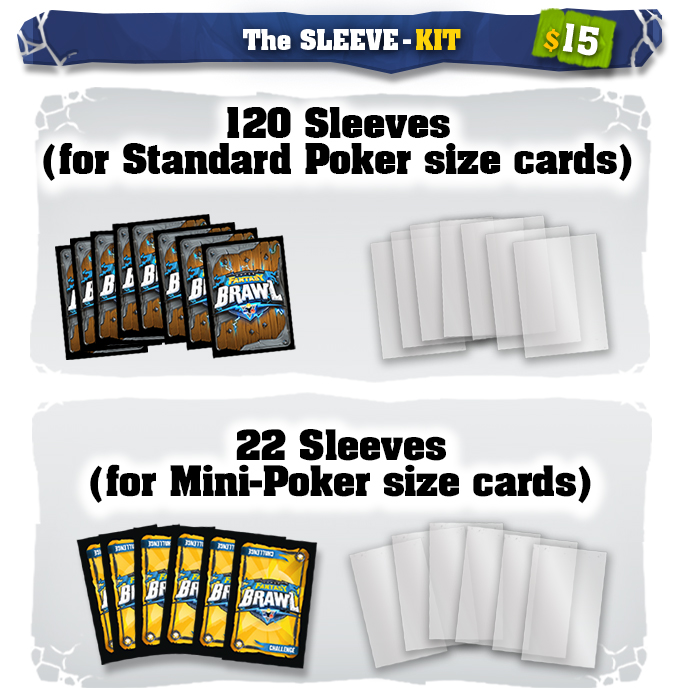 SFB logo card sleeves
Sleeve all the Champion cards and both Challenge decks.
Product description
142 Super Fantasy Brawl logo card art sleeves.
This card sleeve bundle provides enough to sleeve every card in the Kickstarter core box and the Force of Nature expansion. That's enough for all 15 Champions and both Challenge decks.
Consists of -
120 SFB logo poker sleeves
22 SFB logo mini-poker sleeves
More info
Could not complete operation.