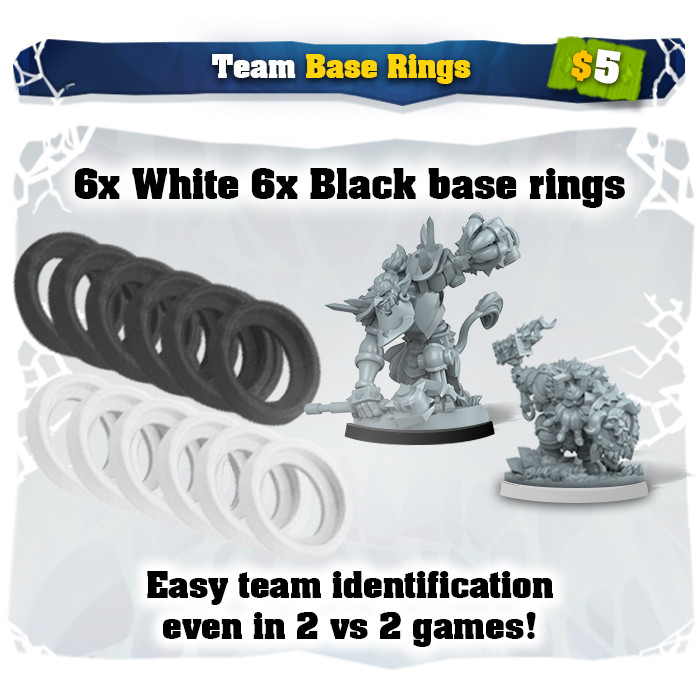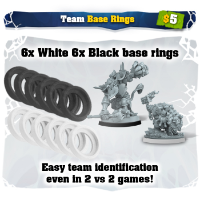 Team Base Rings
Ideal for 2v2 play or if you just want to change up your colours.
Product description
Consists of -
6 Black coloured base rings
6 White coloured base rings
This pack of 12 coloured base rings complements the one found in the core box. It will allow each player in a 2v2 game to have their own colour. If you've added the Neoprene Kit to your pledge or have pledged for a Master Wizard, then you will have enough for two games of SFB to be running simultaneously, and this again will allow all four players to have their own colour. And if you just happen to prefer these colours, then you could use them instead of the ones in the core box.
More info
Could not complete operation.