Feldherr carry bag
Carry all the miniatures in comfort and style.
Product description
Store and transport Super Fantasy Brawl with this high-quality carry bag from Feldherr.
Featuring the SFB logo on the outside and three foam trays which will hold -
22 Champions
All 3 statues in specially cut foam
Champion cards
Challenge cards
Tokens
Game board
IMPORTANT: This item will ship separately from the other items in this campaign.
More info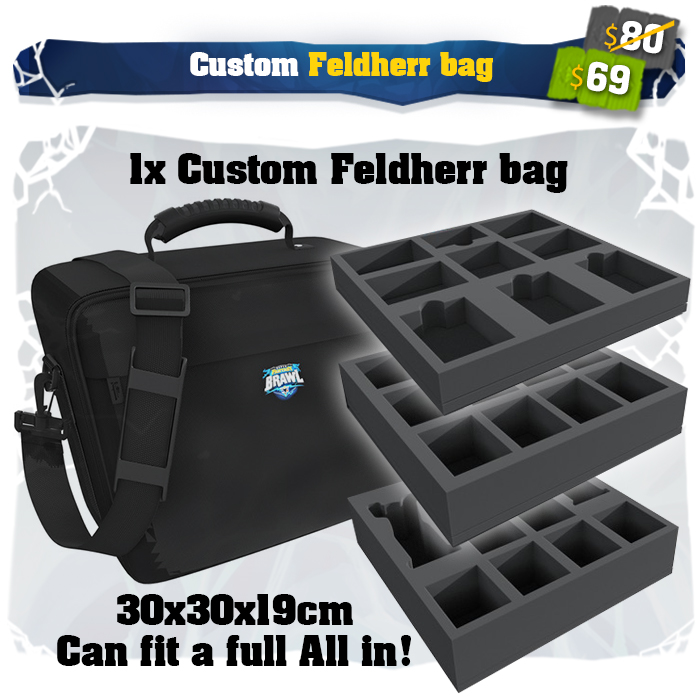 Could not complete operation.