You can't add items to your pledge at this time.
Project overview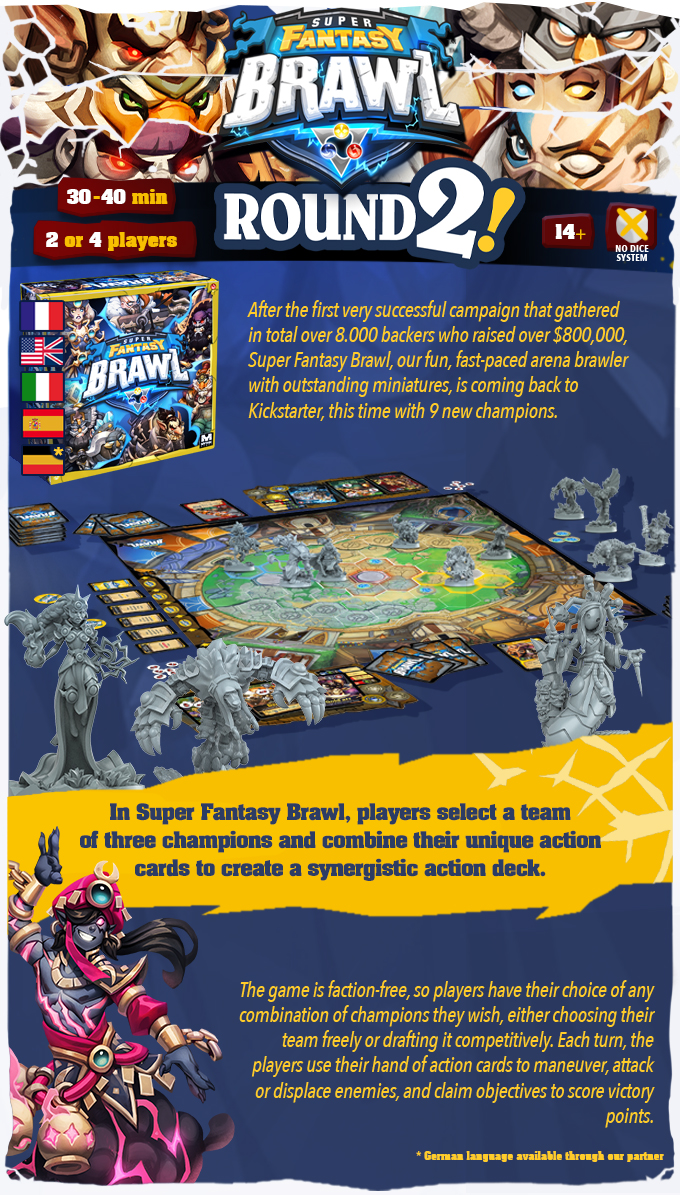 Welcome to Fabulosa and the Pledge Manager and Late Pledge of Super Fantasy Brawl!
Super Fantasy Brawl is a fun, fast-paced competitive miniatures board game.
You can select a team of three champions and combine their unique action cards to create a synergistic action deck.
The game is faction-free, so you can choose any combination of champions you wish!
KS Backers/ Order Finalization
ATTENTION:
If you backed Super Fantasy Brawl Round 2 during the Kickstarter campaign, the Pledge Manager is where you will finalize your pledge, provide your mailing address, and pay for shipping.
In your cart you will find credits, equal to the amount that you paid during the KS campaign. You now need to follow the next steps:
- Choose the pledge that you want. It can be the same as the one you have chosen during the campaign or a different one. Don't forget to choose your language!
- (Optional) Select any number of add-ons and additional pledges.
- In the Check-out page, complete all your shipping details. Please also add your phone number, as we cannot ship items to you if we don't have it. Here you will be informed of the shipping cost of your items as well.
- If the total cost of items in your cart exceeds the amount you pledged on Kickstarter (the credits that you see imported here), then you can pay the difference here when you check out.
Welcome to Super Fantasy Brawl: Round 2 Late Pledge! Thank you for considering to join this campaign and offer your support to this Brawlicious game!
Why should you support Super Fantasy Brawl Round 2?
- Exclusive Foil Cards for all Champions!
* The game is going to be available in retail and through general distribution, so make sure you ask your FLGS to contact us to get the game! We'll even help them organize game nights!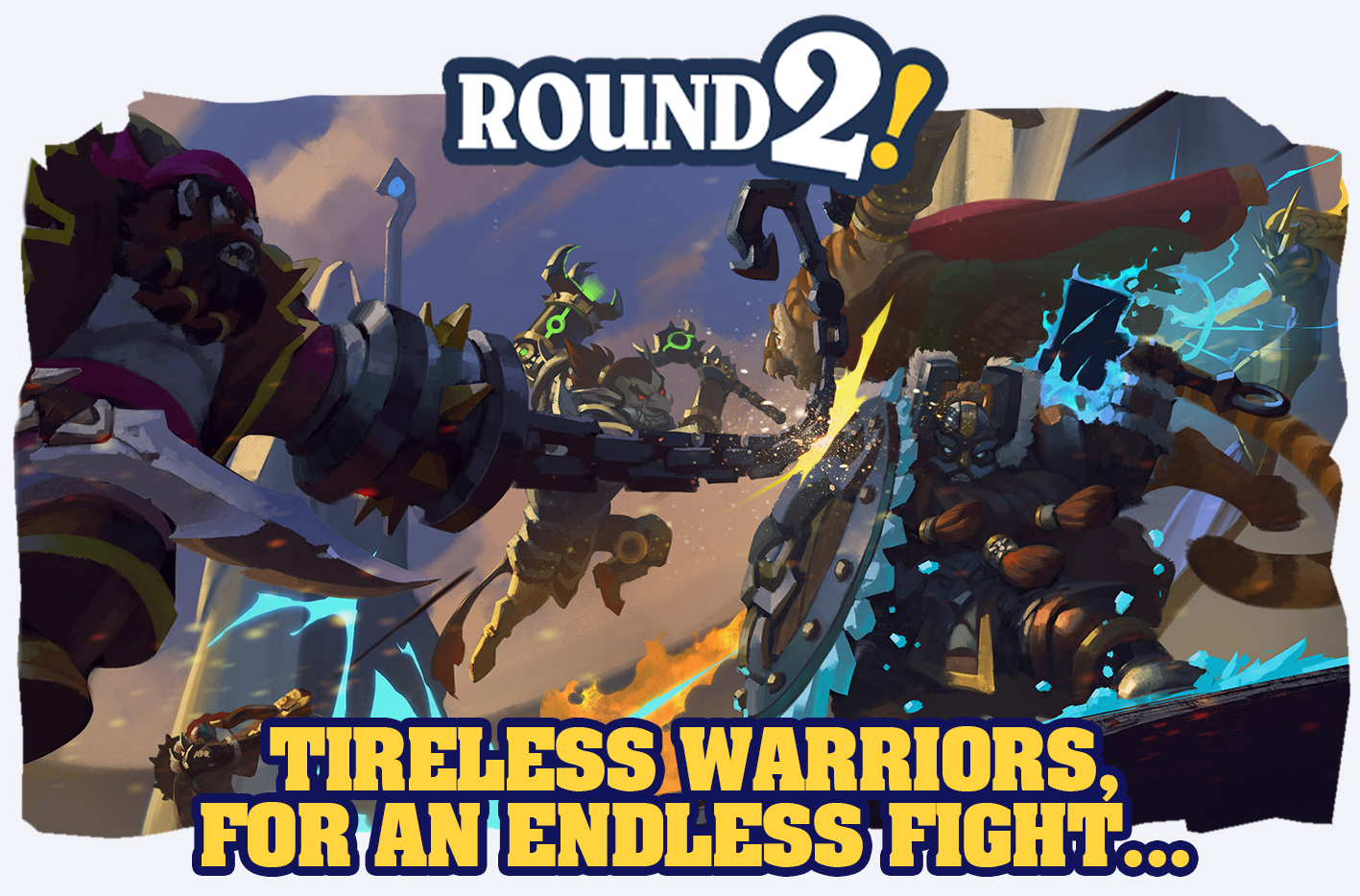 If you want to take a better understanding of the game, then you can check the Kickstarter campaign ->here<-.
Towards the bottom of the page, you will find preview and playthrough videos in different languages. If you select the "Updates" section, you can also find our news and Kickstarter updates for the project.
Also, if you want to join our community of gamers and be part of the friendliest competitive FB Group, then make sure you join our SFB Community! Click here to join.
And of course if you want to play the game for FREE, we are doing regular releases of all Champions on Board Game Arena! Take them for a quick brawl here !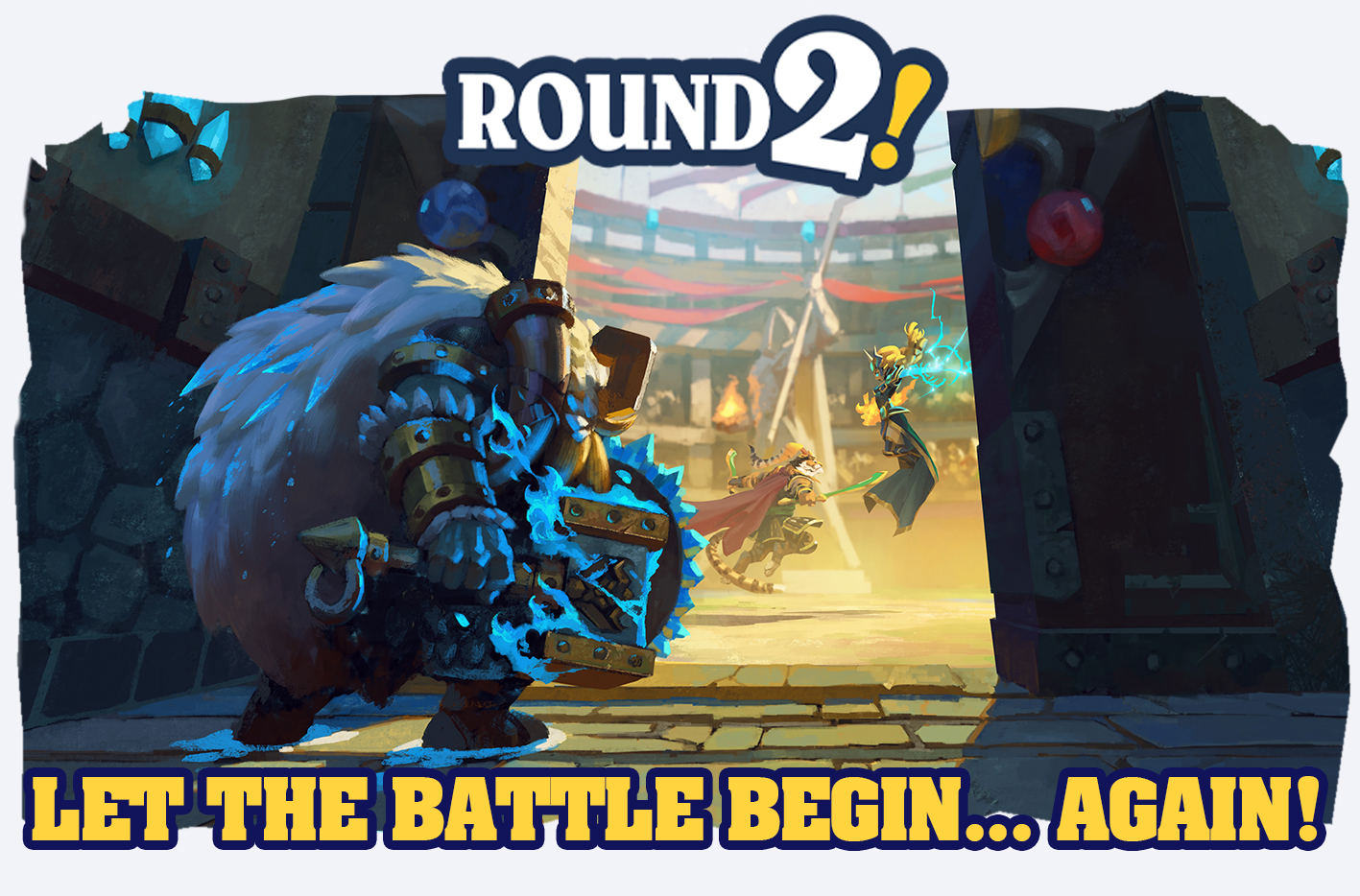 In the Pledge Manager you will find some add-ons that were not available during the KS campaign. To find those, make sure to check the "New Add-ons" section on your left hand side.
Namely, you will find black and white team base rings to tell apart your Champion teams with different colors, grandstands to put your challenge cards and scored cards, language packs in french, italian and spanish for the previous supporters of the game that want everything in their language, a gorgeous looking lorebook with all the Champion and Fabulosa background, the Feldherr storage bag from the previous KS campaign, Champion draft cards and extra challenge cards for your games.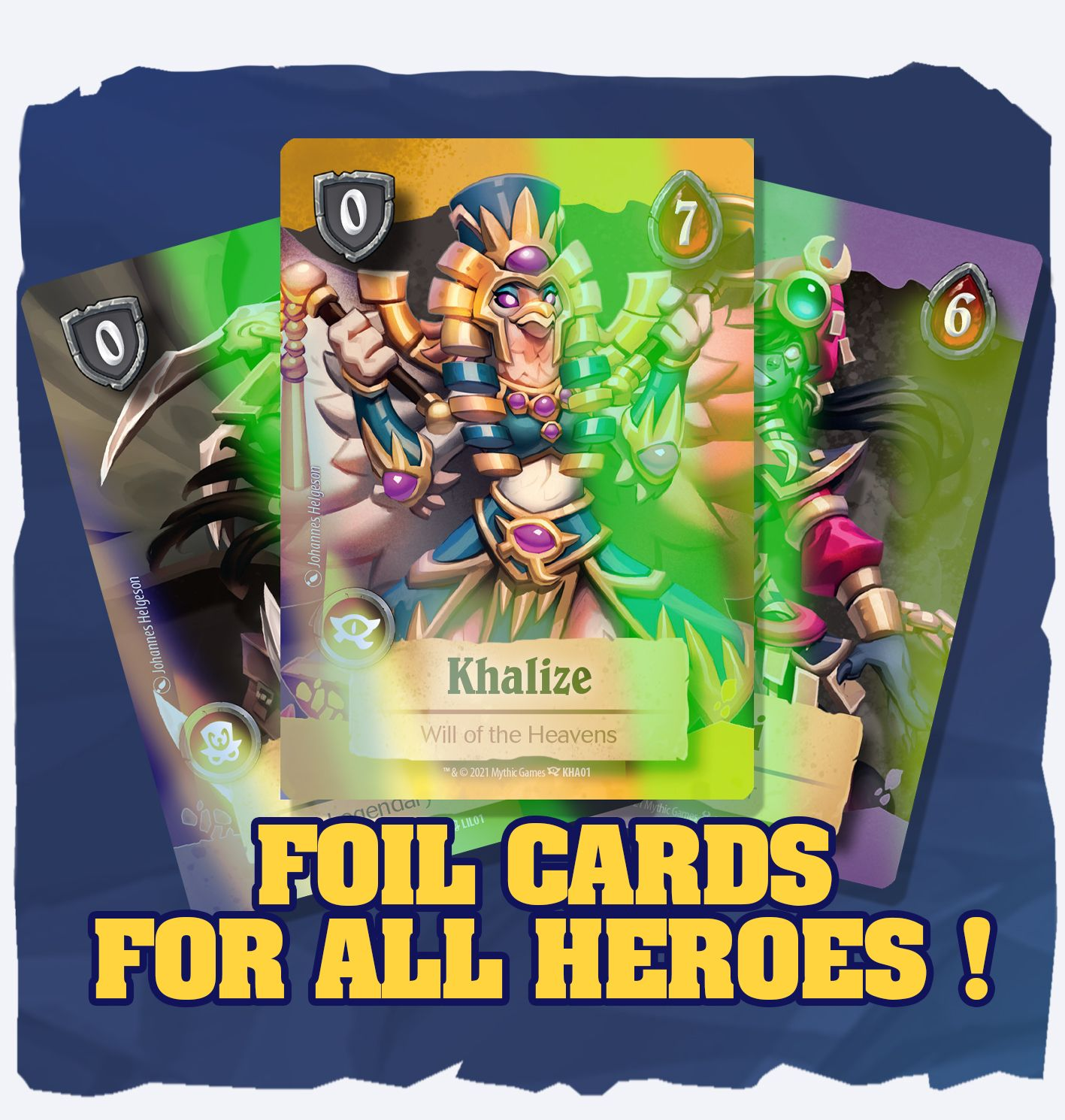 Please note that the information which was displayed during the KS campaign were shipping estimates, as the pricing was not finalised with our hubs. Shipping was NOT charged during the KS campaign, this is why when you checked out, it appeared as 0. You will have to pay for the shipping charges here, based on your delivery address. We have tried our best to provide the best possible quotes and we are utilising multiple hubs for fulfilment.
Shipping in the EU, UK, USA, Canada and Australia is friendly, meaning you will not have to pay for customs when you receive the game. For the rest of the countries, you could be asked to pay for customs fees, depending on your country's policy.
The estimated shipping date for the game is October 2021. However, there are factors that we do not have any control over, such as the Covid-19 pandemic we encountered, that we cannot predict and could affect the delivery date. For any information with regards to shipping, as well as overall news on the work that is being done on the game, we are giving updates every other Wednesday on our Kickstarter, as well as our Newscast on YouTube. Make sure to check either of those, as you will not receive an email if you are a Late Pledger.
If you have questions, please send us an email at :
support@mythicgames.net
and we will be happy to assist you.
*As KSE, or Kickstarter Exclusives, are marked products that will not be available to retail. Mythic Games retains the right to continue to sell those in the Pledge Manager, the Mythic Games website, as well as conventions. By pledging here you agree to the Risks and Challenges that were described in the KS page.
Important
If you are a backer and you want German Language for Super Fantasy Brawl, you will NOT be able to get it through Gamefound. Please click
here
for more details.
Are you a retailer and want to get Super Fantasy Brawl for your store? Then click
here
to find out more details.