Project overview
For KS Backers:
You will be using this website to choose add-ons for your pledge and calculate shipping fees. We will send out invites once KS has finalized the backer list.
Late Pledges:
Don't worry if you missed the KS campaign! Now you can make a Late Pledge and choose add-ons right on this page.
Notice on Credit Card Issues:
Please check with your bank first if you have a failed payment. The merchant name for the transaction is "Moaideas Game Design" or "Gamefound". The payment currency is in US Dollars, but sometimes it may be routed to Stripe's Japan server, so the
origin of the transaction might be from Japan.
Check/Upgrade Your Pledge.

Backer rewards from your Kickstarter pledge are already added to your cart. Due to the discount price structure, your original pledge level may be locked in your cart. Please contact us if you wish to upgrade or downgrade to a different tier.

Get Your Add-ons.

Scroll to the Add-Ons section to add other items from the campaign to your order.

Checkout.

Head to the checkout, where you will fill out your delivery address and pay the balance for shipping and any add-ons. They will be a credit equal to the amount you pledged on Kickstarter.
If you have any trouble, send a message to us via Kickstarter or send an email to us at
service@moaideas.net
Here is the current selection of locomotives for each denomination in the USA series: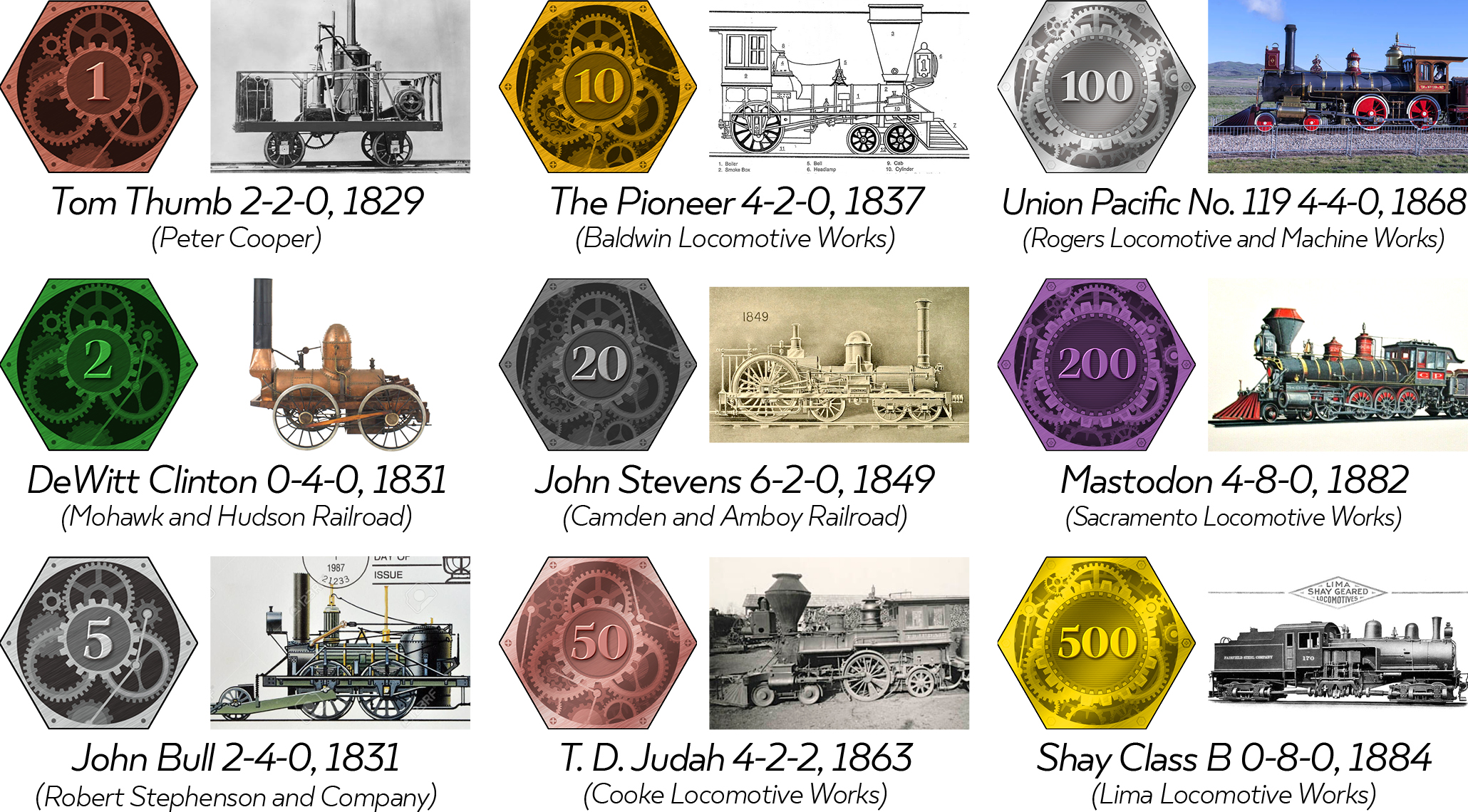 Here is the current selection of locomotives for each denomination in the UK series: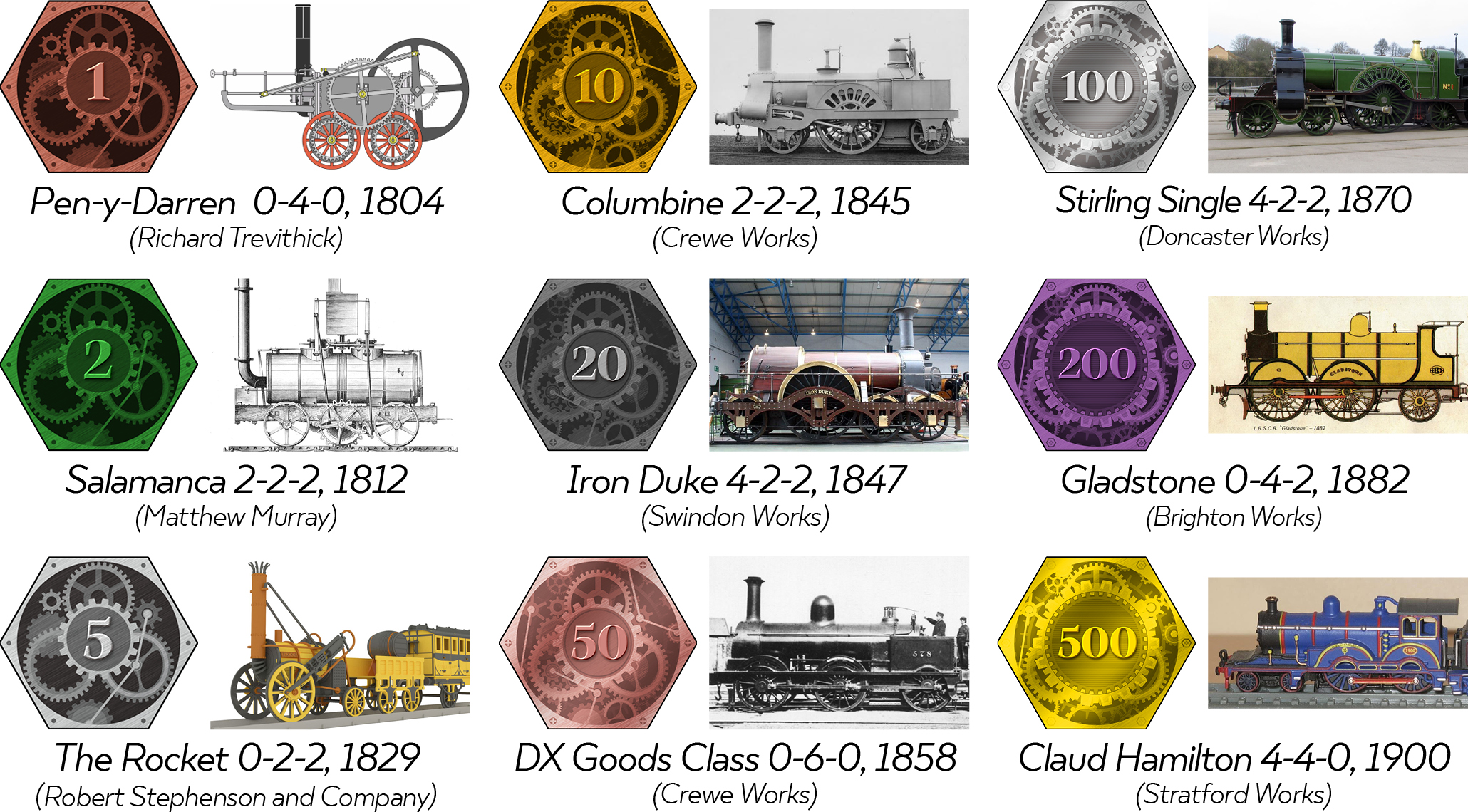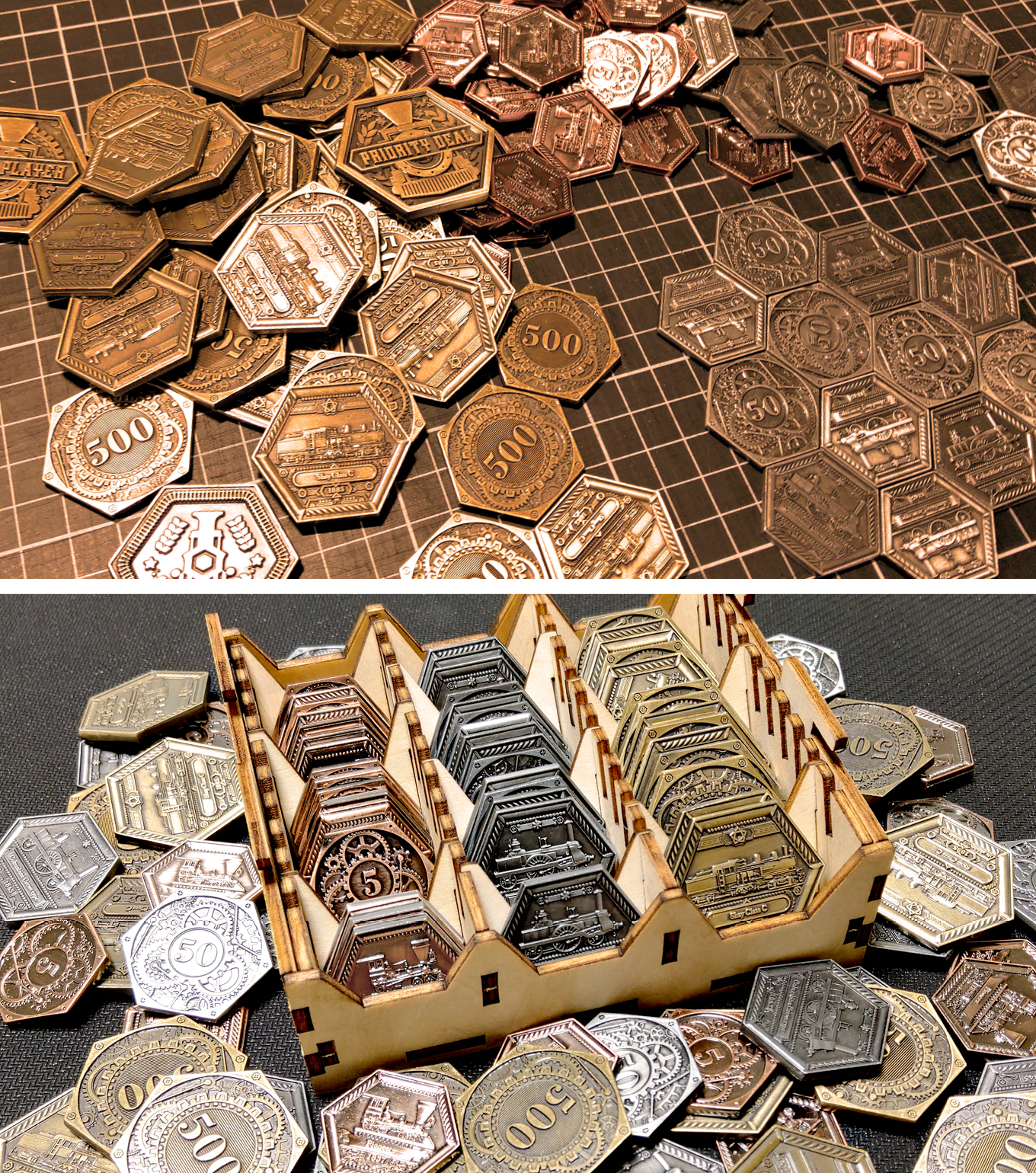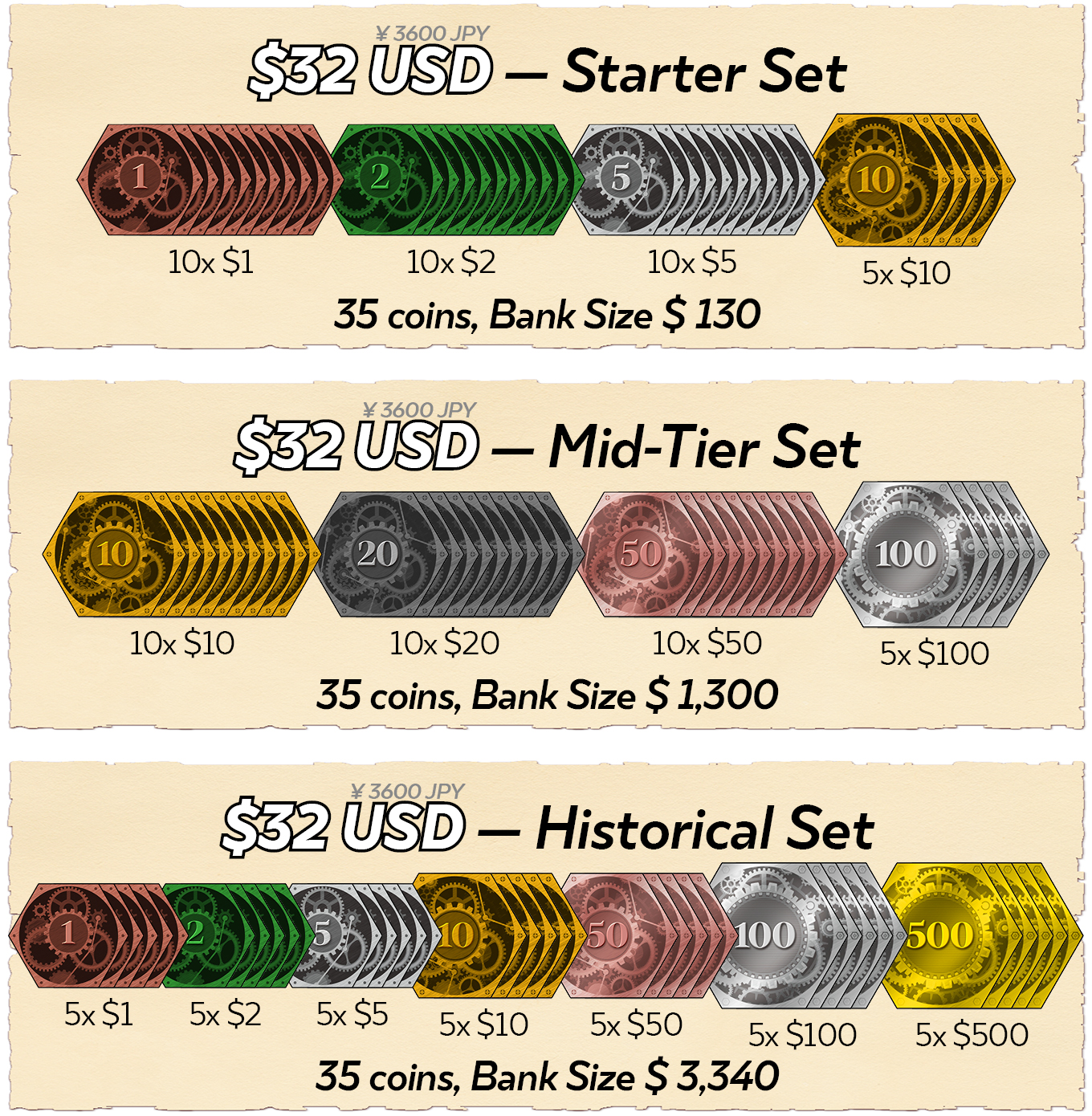 Click the "Your Pledge" tab on the top of this page to view the contents of your order and to proceed with checkout.
You can add more items to your order by clicking them below:
KS Pledge Levels
Get the best value by combining multiple copies of our Starter Sets, Mid-Tier Sets & Historical Sets!
Wooden Treasure Chests
We offer custom-designed modular storage boxes in 3 sizes (80/160/240 coins), that can be also used as coin trays for playing games.
Previous Titles
Get some of our previous games at a discount price and save on combined shipping!
Single Coin Packs
Get individual packs of 5 Single-Denomination Coins to build your own bank!