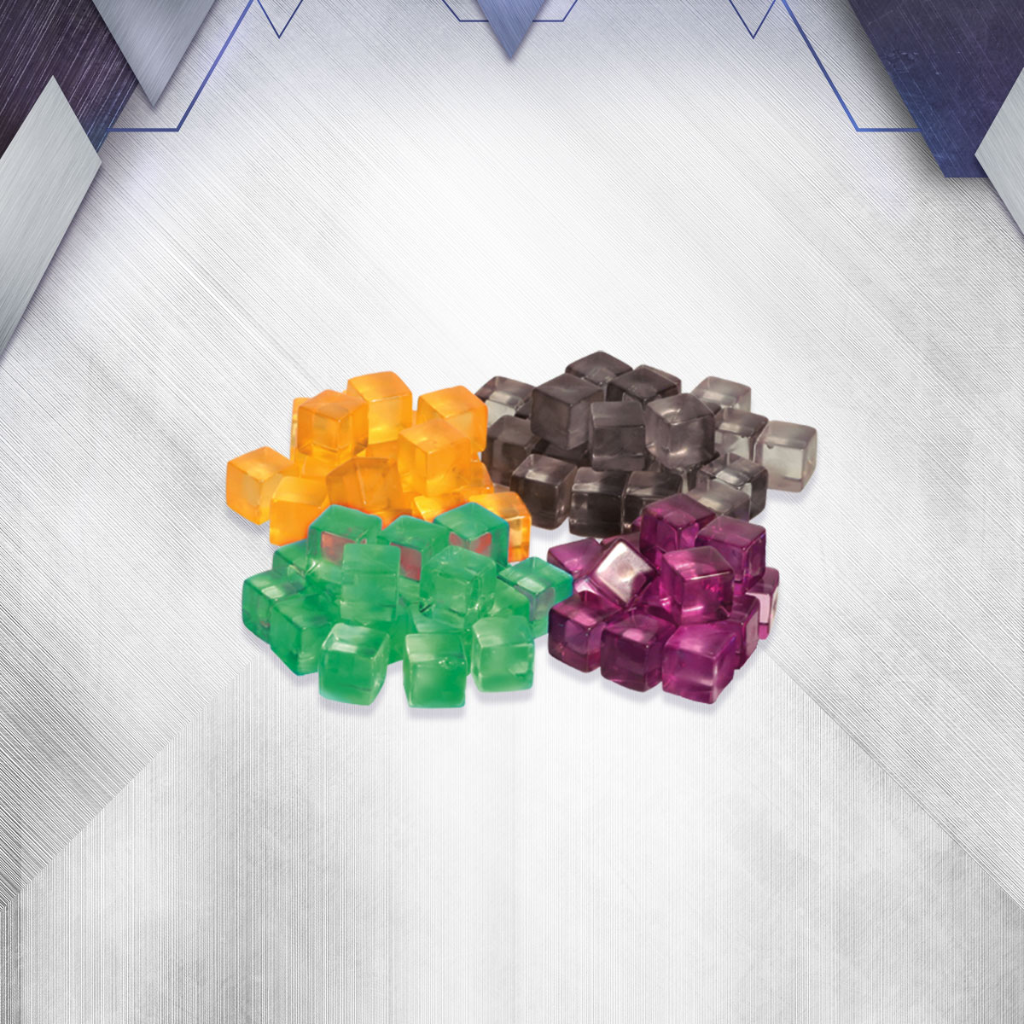 Resource Cube Pack
A set of 80 plastic Resource Cubes in 4 colors.
Product description
This add-on is for backers of the original Anachrony Kickstarter campaign who would like to replace their resource cube set with darker, less translucent ones from later printings.
If you are pledging for the Infinity Box or have an Anachrony Base Box from second or later printings, you already own this cube set.
Could not complete operation.