This project does not accept any more orders at this time.
Project overview
Discover the alternate storyline of the Fractures of Time expansion, where secluded areas of New Earth have survived the Day of Purgation. Explore the Amethynia Valley, the expansion's new main location and enlist the help of the Operators, a new worker type. Join the Path of Unity, a new faction and save New Earth from the impending cataclysm!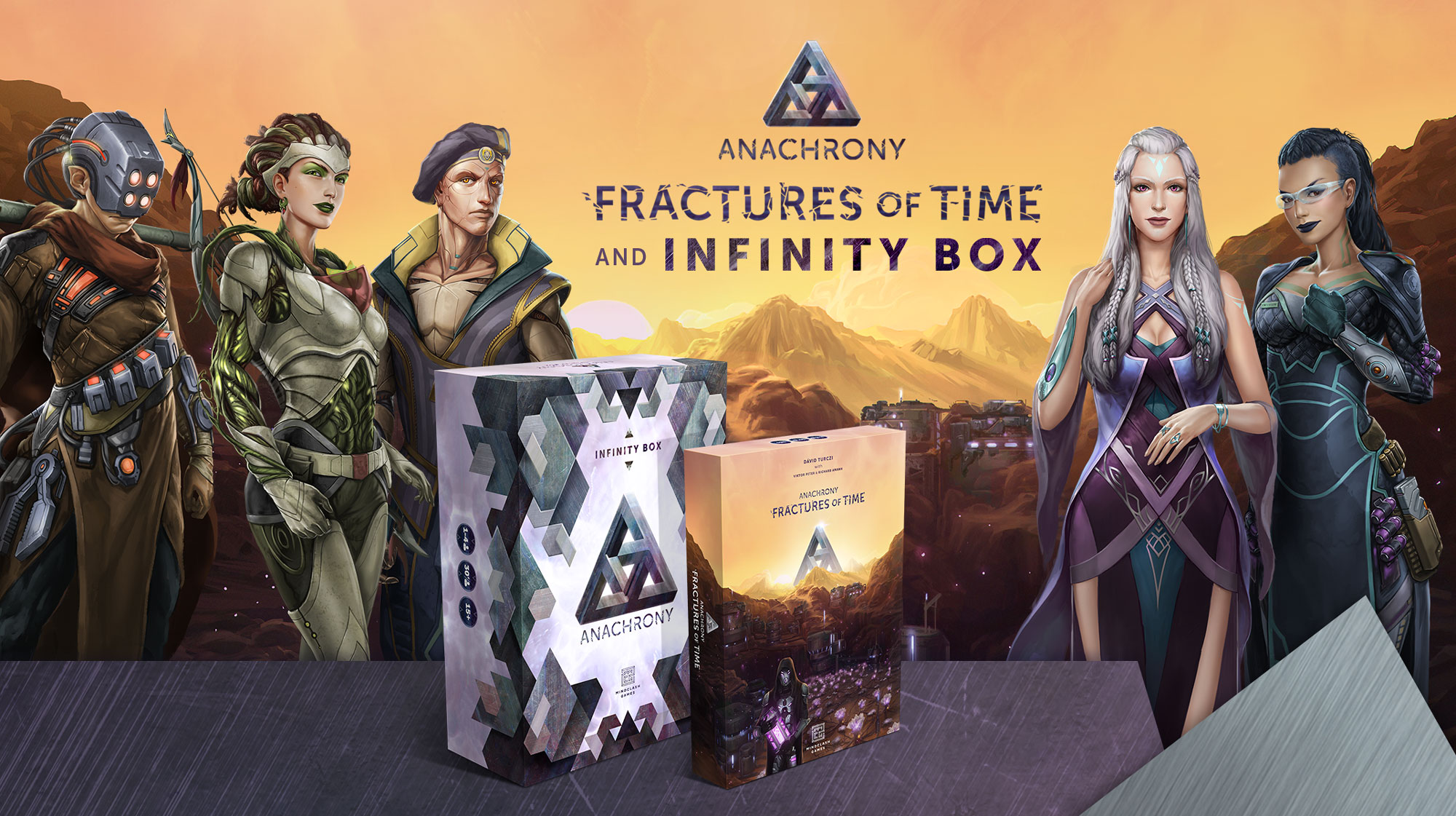 Kickstarter Pledges (Late Pledge)
The Infinity Box is exclusive to Kickstarter and includes every expansion and module released for Anachrony so far.

The Infinity Upgrade Pack is the perfect choice for backers of the original Anachrony Kickstarter campaign who wish to upgrade to the Infinity Box.
Please note that the contents of the Exosuit Commander Pack will be packed inside the Infinity Upgrade Pack, therefore it can only be added to the Infinity Upgrade Pack pledge level and is limited one per Infinity Upgrade Pack ordered.
Cerebria is a team-based area control game for 1-4 players, set in a person's mind, re-imagined as a vibrant fantasy world.

Expand the world of Cerebria up to 6 players and play the new Faction, Balance. The Forces of Balance expansion includes 10 unpainted miniatures.

Cerebria – The Card Game is a fast-playing set collection stand-alone game for 2-5 players in the world of Cerebria, spiced up with various card effects for lots of player interaction.