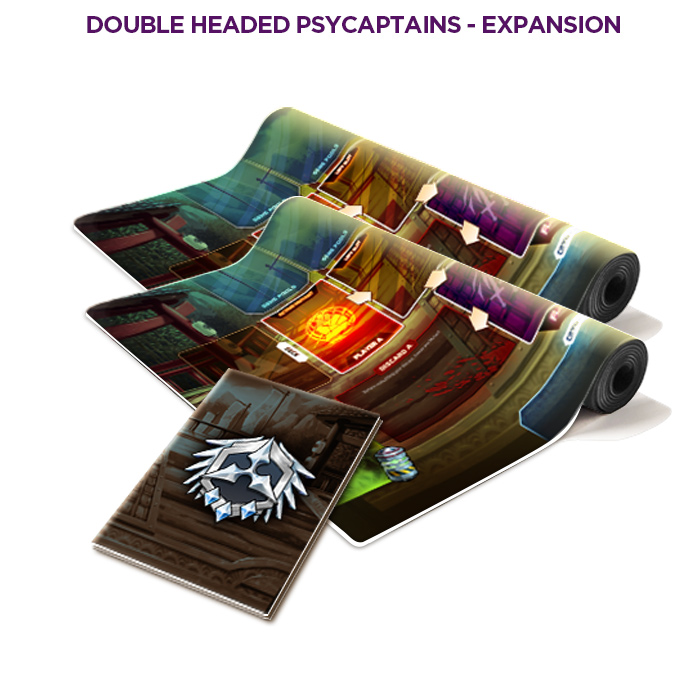 Double Headed Psycaptains - 2v2 mode
Double Headed PsyCaptains is a 2v2 play mode for Mutants - The Card Game.
LKY MUT-K05-EN and LKY MUT-K05-FR
Product description
In DHP you team-up to face off against another two-headed opponent.
This expansion contains two 45 x 35 cm neoprene mats (which won't fit in the box) and a rulebook.
It does not add any shipping.
Could not complete operation.