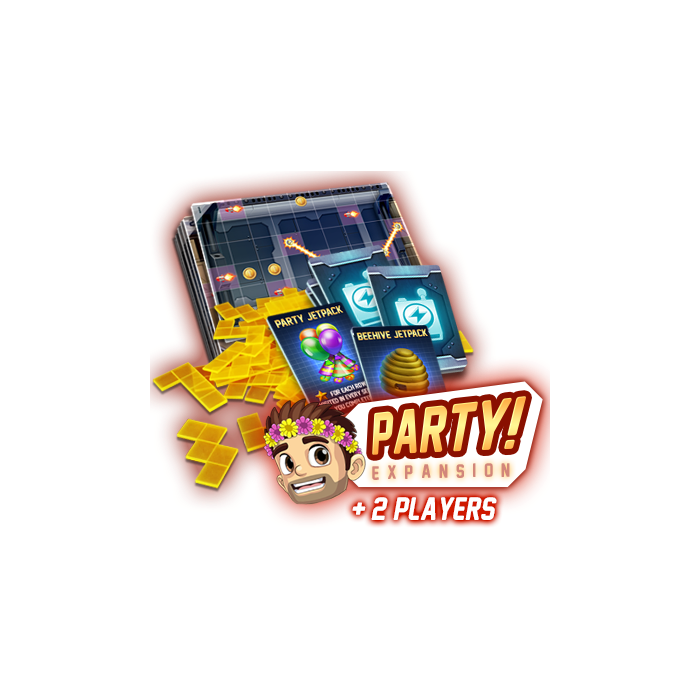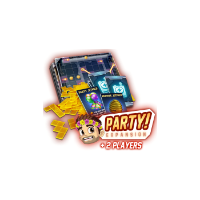 Party Expansion add-on
This add-on for Jetpack Joyride is included in the Collector Pledge only. If you selected the Standard or Deluxe Pledge and want to play Jetpack Joyride with 2 more players, this is what you want! We also recommend that you take the Dry-Erase Board add-on, to keep track of the score for up to 6 players. You can take 2 of them to go up to 8 players, 3 for 10 players and so on. While the Gadgets and Lab cards will be identical, the game mechanics don't prevent it. The only true limit is the size of your table! This add-on does not add any shipping.
More info
It contains:
25x additional Pentomino tiles
6x unique Gadgets
8x unique Lab cards
Gadgets and Lab cards are unique compared to the base game. If you take 2 times this add-on, you will get 2 times the same content.
This is not a problem for the gameplay (there's no downtime), however since you need to pass down the Labs cards to the next player in the 3rd round, make sure players playing with these Labs cards don't get the same again, but different ones.
Could not complete operation.