The project is currently open for backers with credits. You can't add anything to your pledge because you don't have any.
Project overview
Fleabag did it again! That thieving ball of fur has once again stole something from the souvenirs' stand! Thankfully we were able to locate it and you can now freely download some cool posters featuring our beloved zombies! You can even print them if you want - recommended sizes are 61cm x 91cm / 24"x36".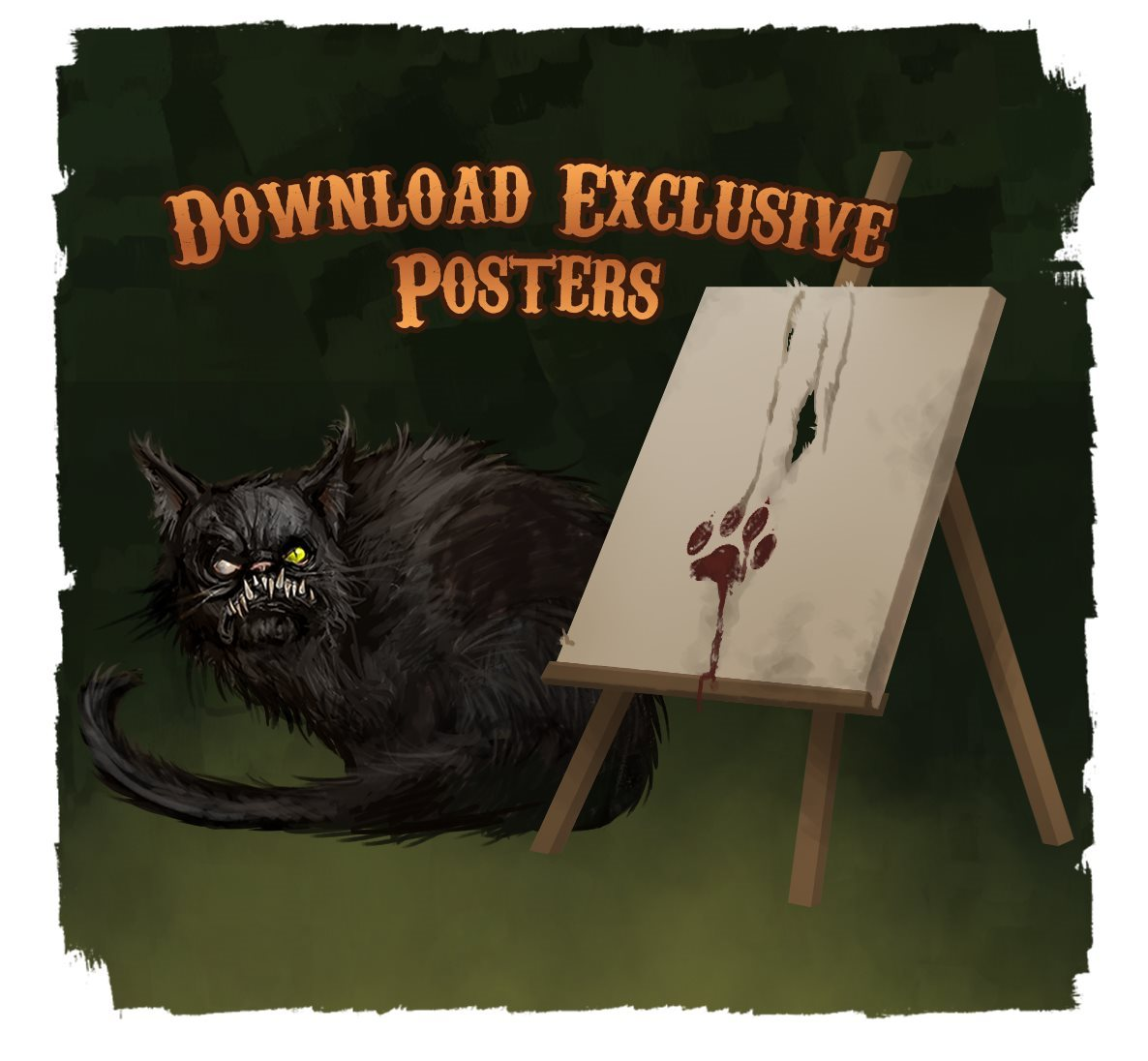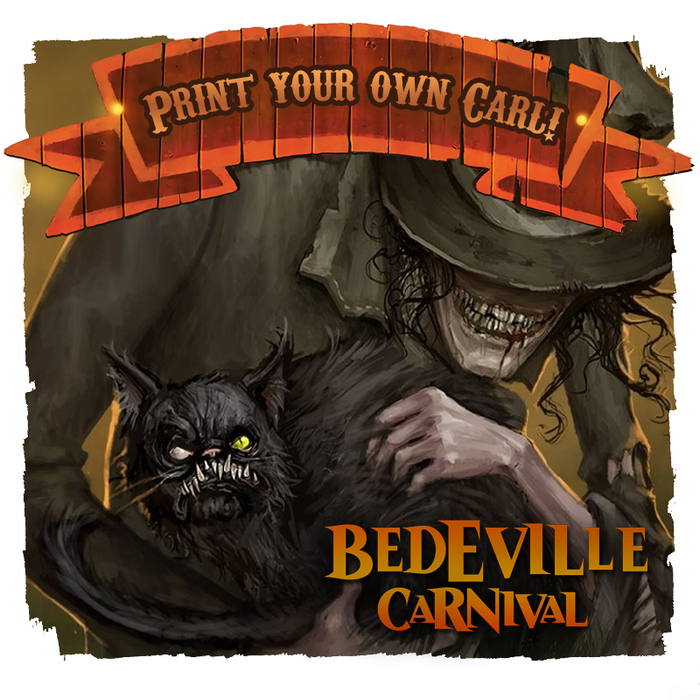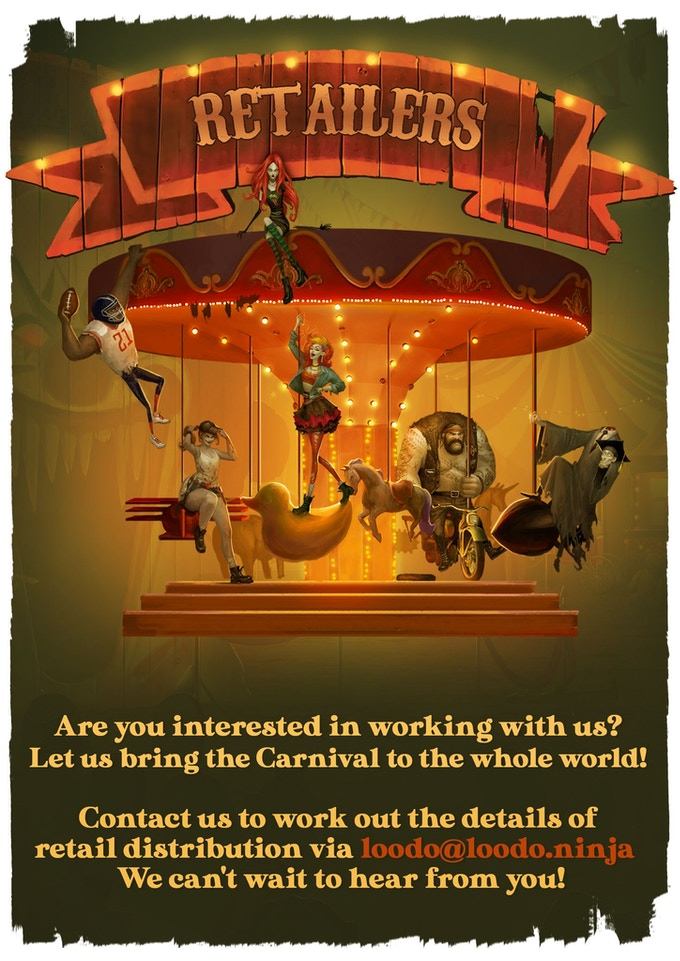 Shipping
Below you will find a rough estimate of costs for shipping. The prices shown are best estimates based on current rates but please be aware that global shipping prices are currently very volatile due to COVID-19 and other geopolitical issues. Once the campaign is finished and you've confirmed your address and any add-ons, your accurate shipping cost will be calculated in the pledge manager.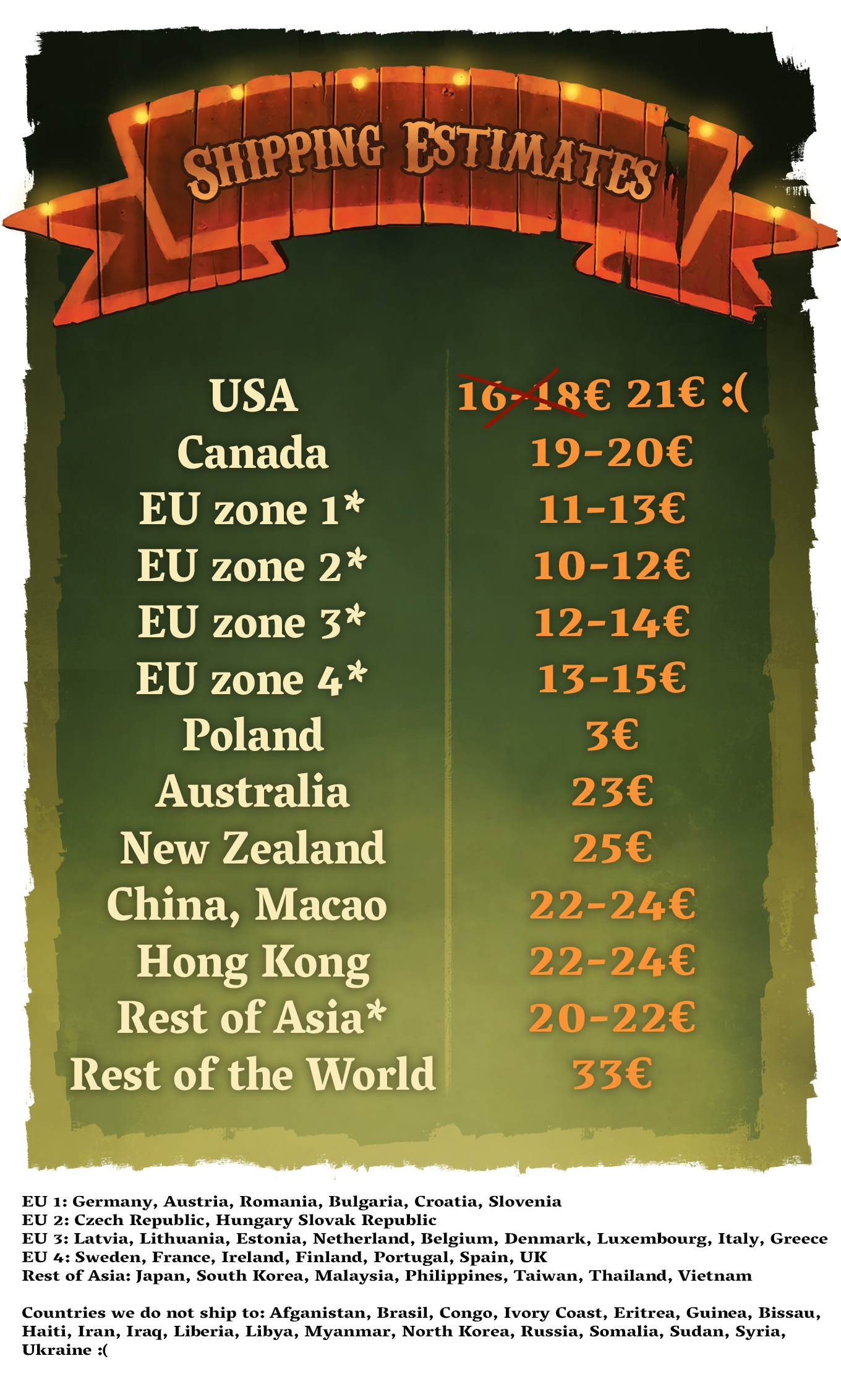 Refunds and cancellation
If you apply for a refund after the end of the Gamefound Campaign then we will be able to refund 90% of your pledge. The difference is the amount of the unrecoverable fees paid to process your order. Once we have started to pack your order, refunds won't be possible.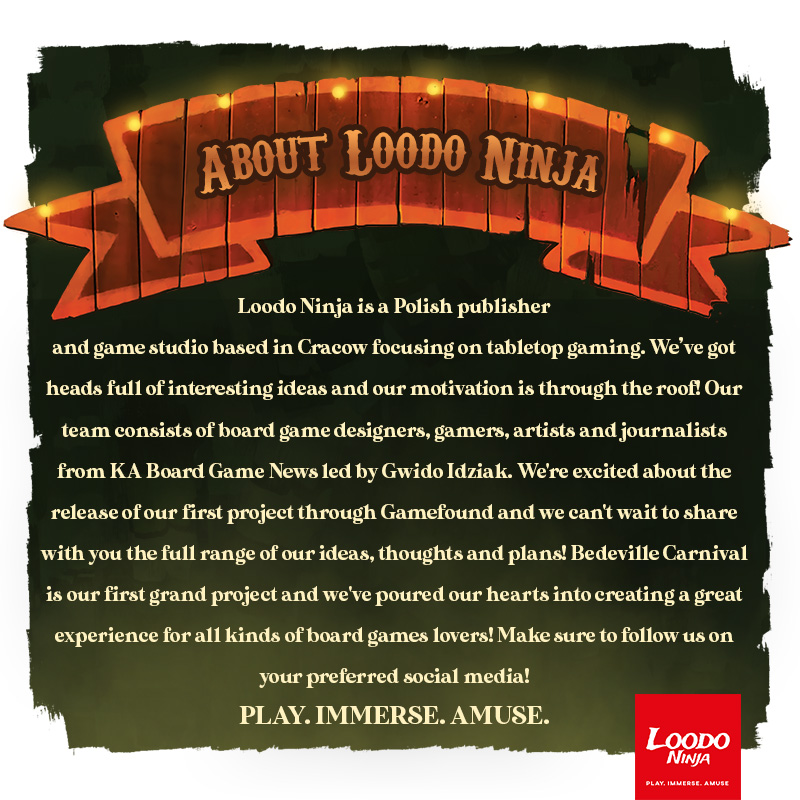 This is our first Gamefound, but we're doing everything in our power to make sure things go as smoothly as possible. We have an experienced crew on board that has worked on several Kickstarter campaigns. 98% of the artwork and assets have already been completed in order to cut down on delivery time. We will be checking through our emails and comments from playtesters diligently to ensure the product you receive is as polished and enjoyable as possible. We will be working with Eastar GM Co. Ltd for production, who have crafted countless great-looking games, including
Dwellings of Eldervale
,
Etherfields
and
Nemesis.
We have a strong belief in sticking to deadlines, and an even greater belief in transparency. We will therefore ensure that you are informed with our progress and challenges every step of the way. Thank you for believing in us.
By backing this project you agree that our primary responsibility to you is to ship your order as entered into the pledge management system. You are responsible for import or other duties
(other than VAT, which IS INCLUDED in the pledge price)
that may be payable to relevant tax authorities. You also accept that you are fully liable for incorrect shipping details and will risk your pledge being undeliverable or lost in transit. Remember we are unable to ship to PO Boxes. We allow a maximum of one delivery location per backer, regardless of the number of pledges/copies ordered.
Please note that geopolitical events not under our control and the imposition of new tariffs on the access of goods to a country, may change the terms we offer to residents of such countries, even if we guarantee we will do our best to avoid such issues. COVID-19 has been a challenge for us all. We observe the global situation and think ahead, to minimize risk we have decided to work with companies that have a stable position on the market and to the best of our knowledge will not endanger the production and fulfillment of this project.