The project is currently open for backers with credits. You can't add anything to your pledge because you don't have any.
Project overview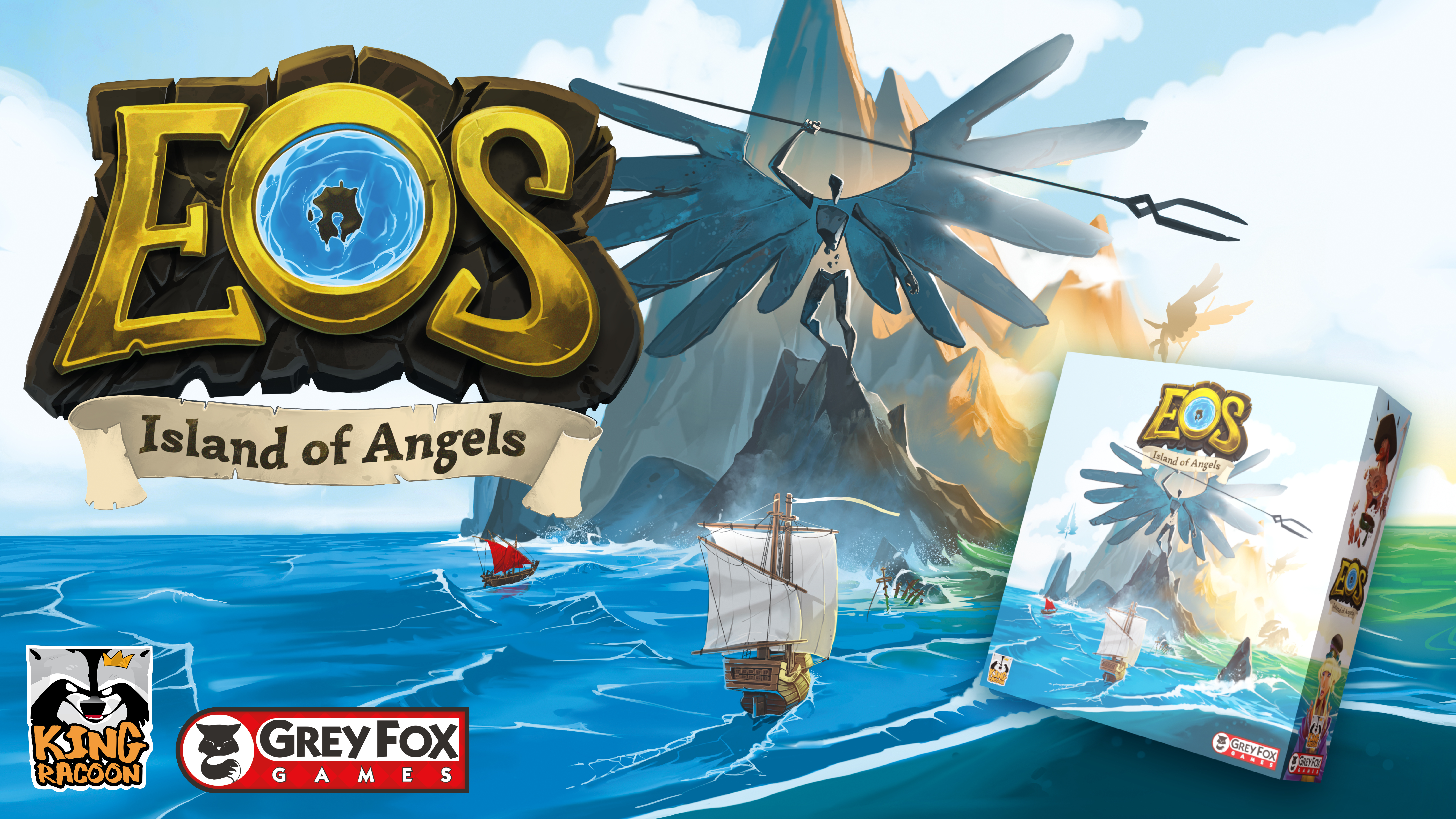 EOS – Island of Angels is an engine - building competitive board game for 2 to 5 players with elements of adventure. Each player acts as a captain of a crew of daring adventurers that sets sail to EOS – the Island of Angels to awake the Angels trapped there – and to free the world of all evil.
The team behind Tsukuyumi - Full Moon Down brings you this new asymmetric engine-builder with illustrations by Felix Mertikat (Tsukuyumi, Shadowrun, Steam Noir) and lots of unique mechanics. After 3 years in development the game is now ready to hit your tables.
EOS will be available in both English and German. Choose the version you would like to receive during checkout. Please note that only the English version will come with the Crowdfunding exclusive box art. The German version will feature the same content game-wise, but will come in the standard box.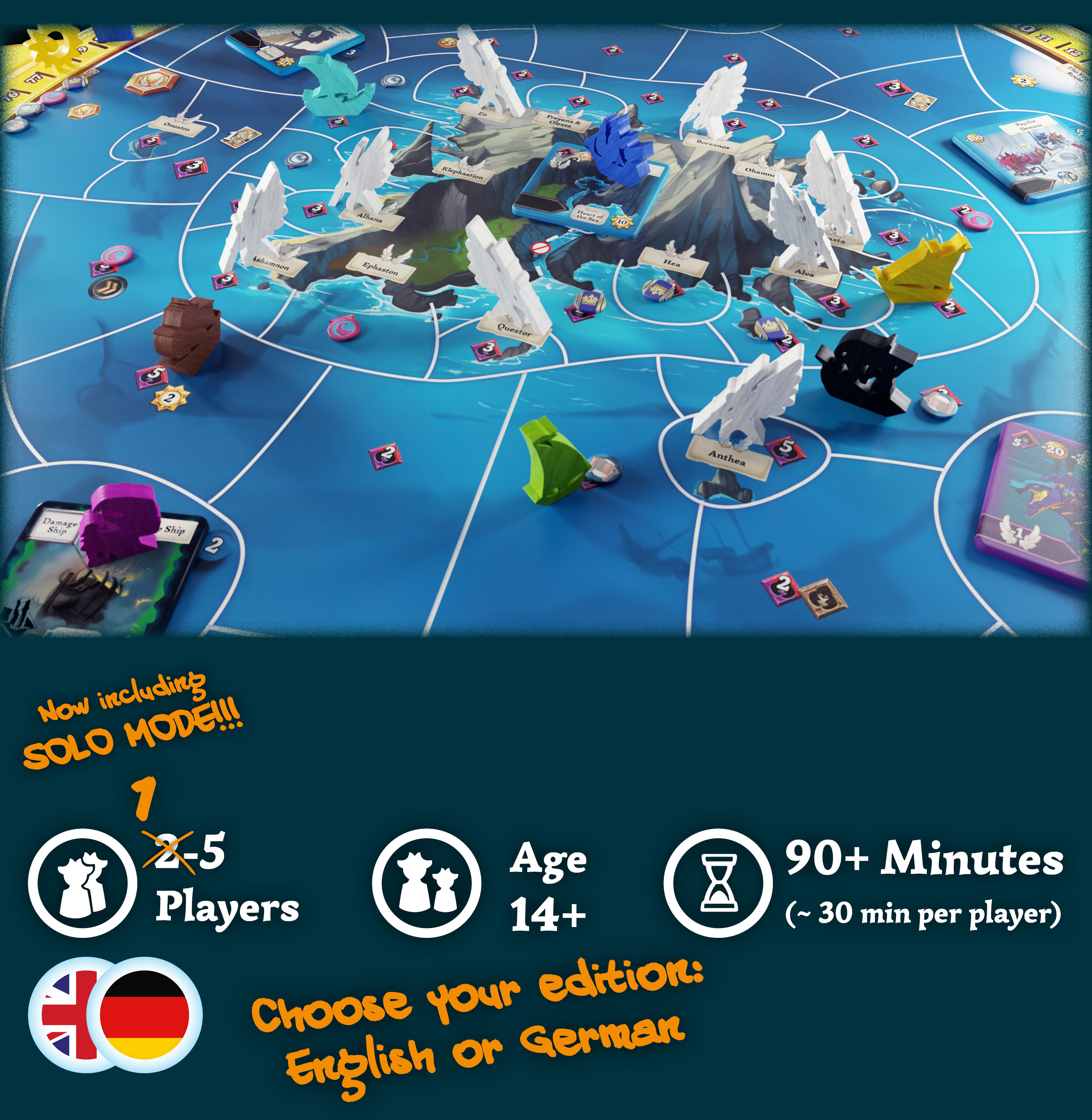 EOS - Insel der Engel ist ein kompetitives Brettspiel für 2 bis 5 Spieler*innen mit Abenteuerelementen. Jede*r Spieler*in übernimmt die Rolle des Kapitäns einer Mannschaft von wagemutigen Abenteurer*innenn, die sich auf den Weg zu EOS - Insel der Engel macht, um die dort gefangenen Engel zu erwecken und die Welt von allem Bösen zu befreien.
Das Team hinter Tsukuyumi - Full Moon Down bringt euch diesen neuen asymmetrischen Engine-Builder mit Illustrationen von Felix Mertikat (Tsukuyumi, Shadowrun, Steam Noir) und vielen einzigartigen Mechaniken. Nach 3 Jahren Entwicklungszeit ist das Spiel nun bereit, auf eure Tische zu kommen.
EOS wird sowohl auf Englisch als auch auf Deutsch erhältlich sein. Wähle die Version, die du erhalten möchtest, während des Bestellvorgangs. Bitte beachte, dass nur die englische Version in der exklusiven Crowdfunding-Box kommt. Die deutsche Version enthält den gleichen Inhalt, wird aber in der Standardbox geliefert.