This project does not accept any more orders at this time.
Project overview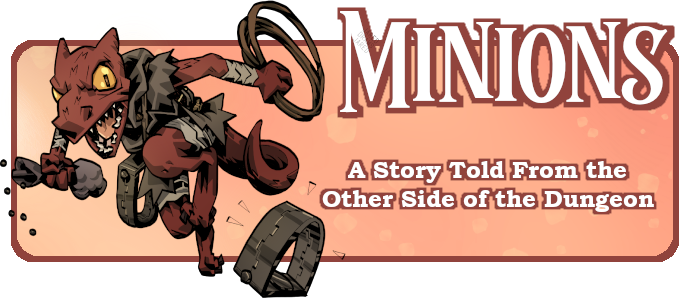 For the Dungeon! is a comedy role-playing game where you get to play as the hapless minions instead of the heroes. Experience the rush of unquestioning loyalty to a darker power and charging into danger with reckless abandon! Raid villages, scout ancient ruins for artifacts, and protect the dungeon from homicidal adventurers.
Instead of a well established world, the game uses principles taken from Powered by the Apocalypse style games and improv comedy to create the setting. For the Dungeon! relies heavily on player created prompts that are interpreted by the Game Master to reveal the details of the world.
The game is designed to be fast-paced, with a focus on creating memorable moments. Because the game is light and has a greater focus on the story, anybody can pick up and play with minimal effort. The fun is created more through the unexpected scenarios the players get themselves into than by studying rules.
Physical copy of the book.

Digital copy of the book.
A map to record the details of the game world.

A deck of prompts to use during the game.