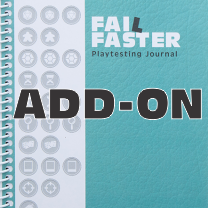 1x Add-on Fail Faster Journal
Select this option only AFTER selecting any other item. This is the per copy rate, but only as an Add-on (if you want a few more but not enough to get to the next quantity level)
Product description
This is the Add-on rate for more journals. Once you've selected one of the other options: 1x, 3x, 10x or 25x, you can then add more journals at this rate! The other good news is that it will not affect your shipping rate until you get to the next higher quantity.
So this means if you order 15 journals, you'll be charged shipping for 10 copies only!
More info
Reviews
Could not complete operation.