Project overview
Your last chance to support the
all new Chinese themed expansion for t
he 1-5 player fully co-op Castle Defence war between monsters & mortals VILLAGE ATTACKS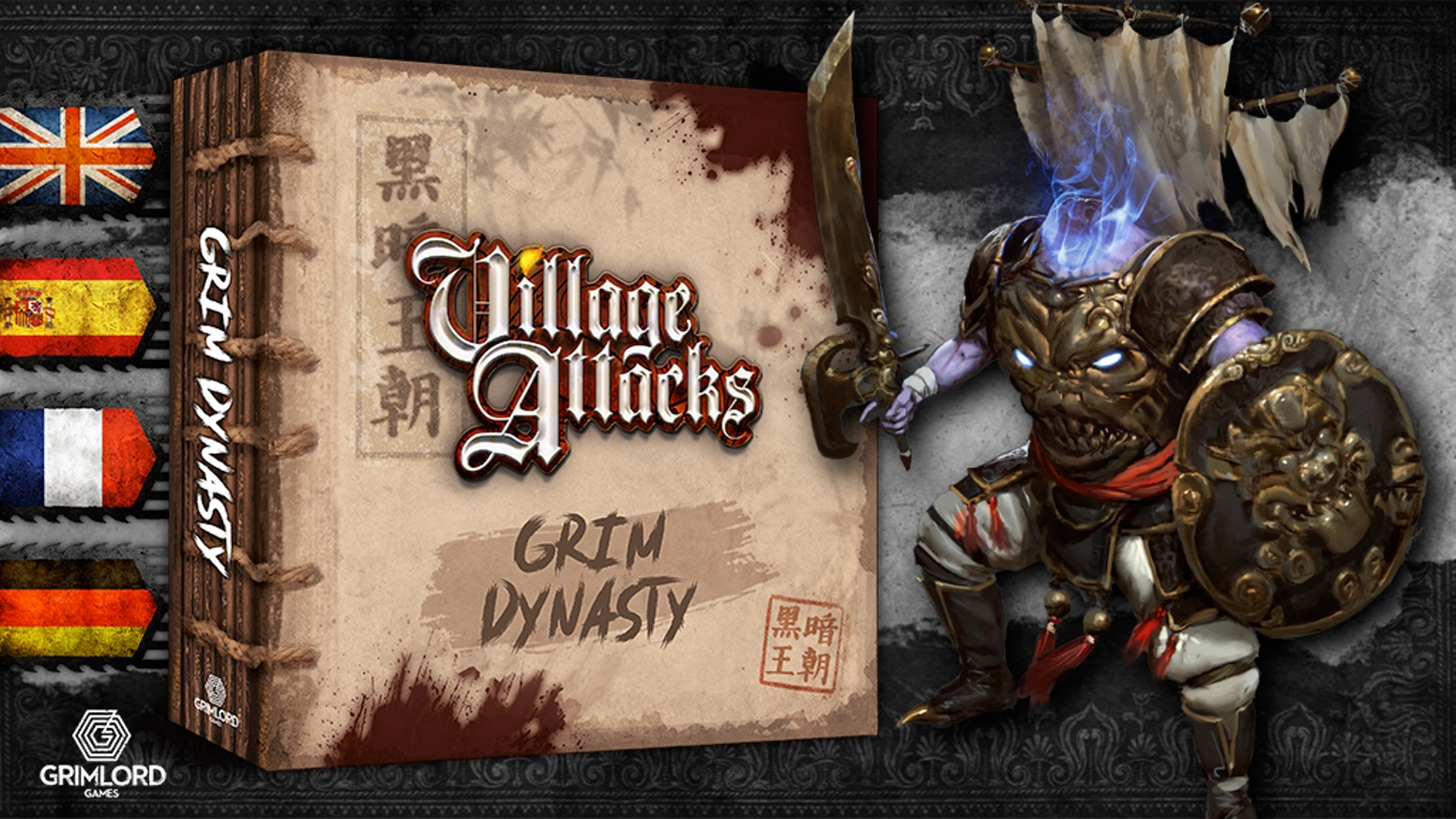 Village Attacks: Grim Dynasty is a brand new expansion to the hit fully co-operative castle defence game, steeped in the folklore of ancient China. Players must continue the ceaseless war with the mortal realm, taking on the roles of Monsters and defending their home from the near-endless waves of villagers who seek to end you once and for all!
Village Attacks: Grim Dynasty introduces a host of new content to Village Attacks, such as:
●
Militia Villagers - A disorganised rabble that's seemingly harmless, but if lead into battle by a Tactician that can organise themselves into a formidable fighting force!
●
Tactician Villagers - Veterans od war that can whip their trained Militias into a dangerous fighting force.
●
Villager Tactics - The new Tactics board and dice allows the Villagerfs to execute sudden and devastating manoeuvres, with more powerful abilities becoming available with every Tactician that enters the Castle!
●
Artefacts - New types of Traps that allow the Monsters to create teleportation gateways throughout the castle, generate experience outside of combat and more!
All of this, along with brand new Monsters to play as and Town Heroes to combat make Grim Dynasty an amazing addition to Village Attacks, and because of the mix and match style of play, it can be integrated with all current Village Attacks content and missions to add a whole new level of replayability!
LATE PLEDGE
To make a Late Pledge, simply add any product from the Pledges category to your cart. Then, add any Expansions, Add-ons items you're interested in and proceed to checkout!