Project overview
We are Geeknson and we've been making high-quality hardwood gaming tables for over six years.

This project is about the gaming and dining table - Megan. With an aluminium Rail System and dozens of accessories, it's a real game-changer.
This late pledge is for the gaming table which is made in Europe and it will be available in Europe only.
The list of the countries we deliver to can be found below.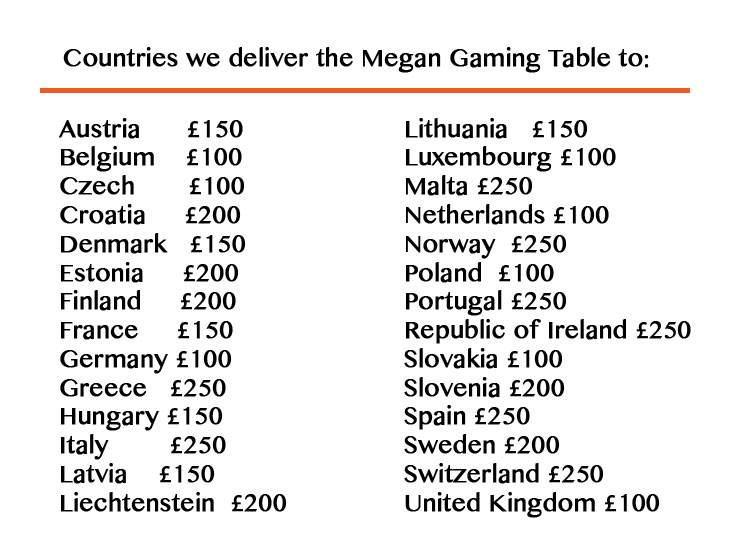 Megan Table
Choose your table base version here.
Choose this option if you picked the other table height for your table.

Let us know that you require a custom finish for your table.
Add-ons
All add-ons are made in the colour of the table.
The Leaf Box Inlays will be made in the same colour as the main table Inset or Playmat.