SHIPPING
COST
for this pledge level: USA & Canada = first item $15 / additional $8 ; EU = first item $12 / additional $7 ; BG = first item $3 / additional $2 or free pick up from Fantasmagoria shop in Sofia ;
ROW
= first item $20 / additional $10.
Тhe BIG!Expansion Box contents:
2 new factions: Complete gameplay material for the new factions - The Wolfsclan and The Sunblessed:
- 40 units, - 42 artefacts, - 38 terrain, - 40 supply cards and - 32 city tokens
2 new pairs of miniature heroes for both factions (male & female version as always)
new units with higher ranks: Kings & Queens - 12 cards for all 6 factions in the game
new tokens with higher city levels: 6x level 6 for all faction capitals and 12x level 5 for summer and winter residences
6 Stormgates cards
6 Stormevent cards
6 Heroic mode tokens
6 Potions - special tokens
8 Battle Bonus Cards (2 additional + 6 new)
2 additional VP Marker Cards
30 additional Ring Markers
8 Time markers (6+2)
one game board Extension: 7x4 grid (very useful to play even with less players on a bigger map)
additional NPC mini: Bilkarr O'the mountain people
another additional NPC mini: Metamorpha
one D4 directional Die
a Rulebook for the expansion in English (translations as PDFs in 10 languages)
many of the unlocked SG cards, tokens and boards (see below) will be directly included in this CEdition BOX (for example: 6 additional Stormevents, 12 Trade Posts tokens, 12 Chest Cards, 12 Stardust Cards, 8 Fanatics Cards - Deck I+II, 7 New Great Artefacts + 3 Fortune Cards, 10 Valley Of The Kings Scenario Cards, 10 Valley Of The Queens Scenario Cards and 2 additional player Dashboards)
all unlocked SG free miniatures (the 2 new Hero Sheets as well) will be delivered separately in their own boxes: The RUIN Guards, 6 x ARMAMENTUM: City Defense Weapons, RAMMOTH: Deleo-Arx, The Star-Smuggler MORGENSTERN!
Stormgates expansion is not just a player number upgrade, but very much more...
scroll down and check all sample pictures below
Find more general information on
battalia.eu
(for the moment mainly about the basic game, but all stuff is continuously updated) :
rulebooks and reviews in different languages, discussions, videos, downloadable content & interesting details around the whole Battalia universe!
Pledge now and save at least $5.00 from MSRP + GET GRATIS 46 UNLOCKED STRETCH GOALS.
This product is part of Kickstarter campaign and will be delivered within 7-8 months from January 2017.
Click on the image below to navigate to the game.
BATTALIA is a medium weight strategy game for
2-6 players
,
ages 14
and up
(using The Stormgates expansion)
.
It combines the mechanics of map construction, deck building, hero and area control and a unique calendar.
In this game of creation and conquest the players will send their heroes on an epic journey to explore new territories and take control over neutral or enemy cities. They will hire battle units, and acquire useful artefacts, with the greater goal to create mighty nations and unbeatable armies. Every player will construct roads to gain access to new map areas and will build or upgrade cities, in order to expand his domain and to earn victory points. Battalia: The Creation can be won through intensive development and growth of your own city system, or through aggressive play of war and conquer, capturing opponent's settlements.
Language independent

Basic game mode (the easiest mode for beginners)

Advanced game mode for experienced players

Alternative game scenario - The Bleeding Horn of Destiny (CEdition)

The Unbound Faction of Mercenaries (CEdition)

Modular map, built during the game

Highly detailed big scale miniatures

Unique cards purchase mechanics

Unique calendar mechanics

More than 130 unique and immersive artworks
The expansion Battalia: The Stormgates includes the following new features:
Components for 5th and 6th player.

Team play - shortens the downtime and makes the game even more dynamic - 2 modes with 6 players: 2 teams per 3 players each OR 3 teams per 2 players each.

Brings a lot of new strategies to the game.

Official Heroic mode.

Variety of exotic setups like 4 players on a bigger map with map

extension

and Stormgates.
King and Queen cards - units with higher battle strength, capable of upgrading

your level 4 cities

for points

.

Capitals and Royal Residences - cities with higher defensive strength, giving even more victory points.

Stormgates - portals which transport your heroes to distant locations on the map.

Stormevents - new adventure elements. Different effects triggered when heroes pass through a Stormgate.

Metamorpha - new NPC character with big impact on the game. Provides a lot of new opportunities for development, depending on the terrain it stands on. Speeds up the game flow.

Bilkarr O'The mountain people - another NPC character, which provides new strategies. Herbalist, travelling around the world, selling

magic

potions. All potions have different effects, which boost the player's' powers.

... and many more in different combinations of the extended game material, plus all unlocked SG extras!

------------------------------------------------------------------------------------------------------------------------------------------------------------------------------------------
Important note:
NO RETAIL version of the Stormgates CEdition expansion box is scheduled for 2017
due to many meaningful reasons
. For now we are completely
focused
on our backers and the Kickstarter community and practically this
late pledge opportunity is almost the only way to secure your copy
of the expansion box worldwide. We will produce and deliver only insignificant quantities of the game to the retail, just in order to round up our production numbers - that's the plan for the moment!
This situation could change of course, if we find cooperation partners on later stage.
------------------------------------------------------------------------------------------------------------------------------------------------------------------------------------------
Here you can take a small
sneak peek
at some of the components. Of course there are
multiple copies
of the most of the shown cards and tokens - in total
more than 260 cards
including all unlocked bonus cards.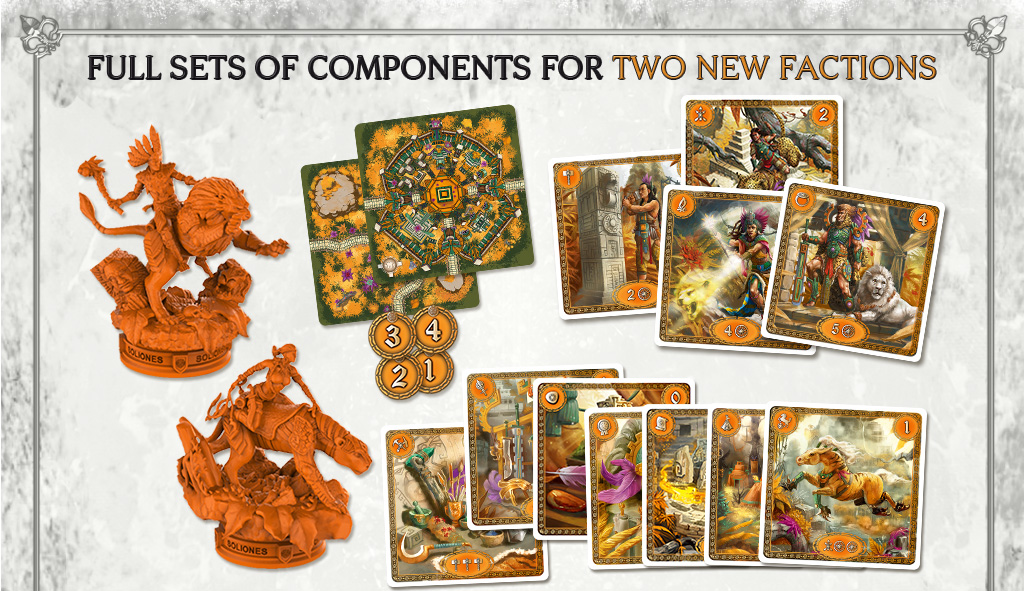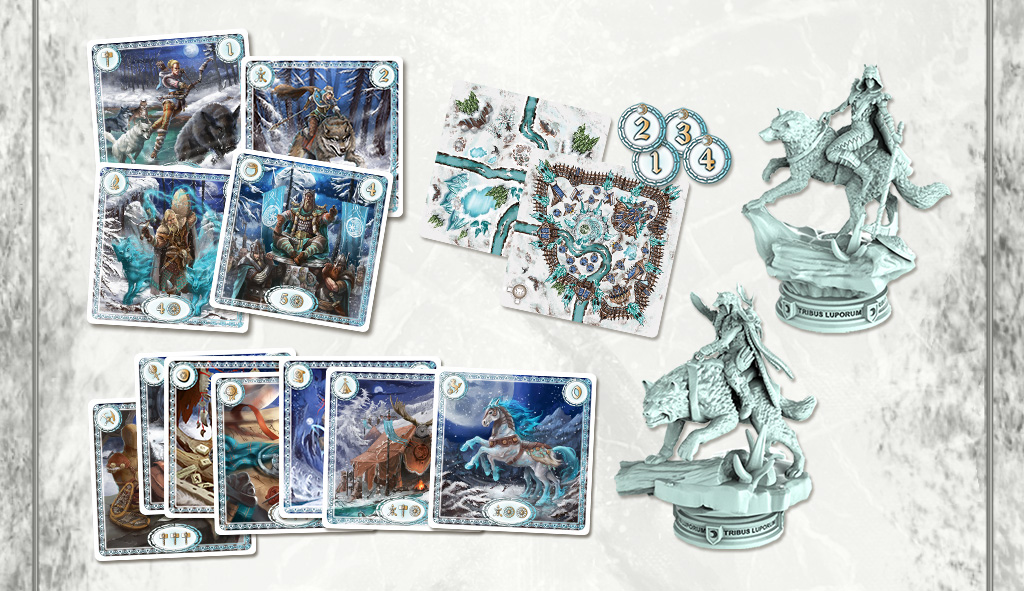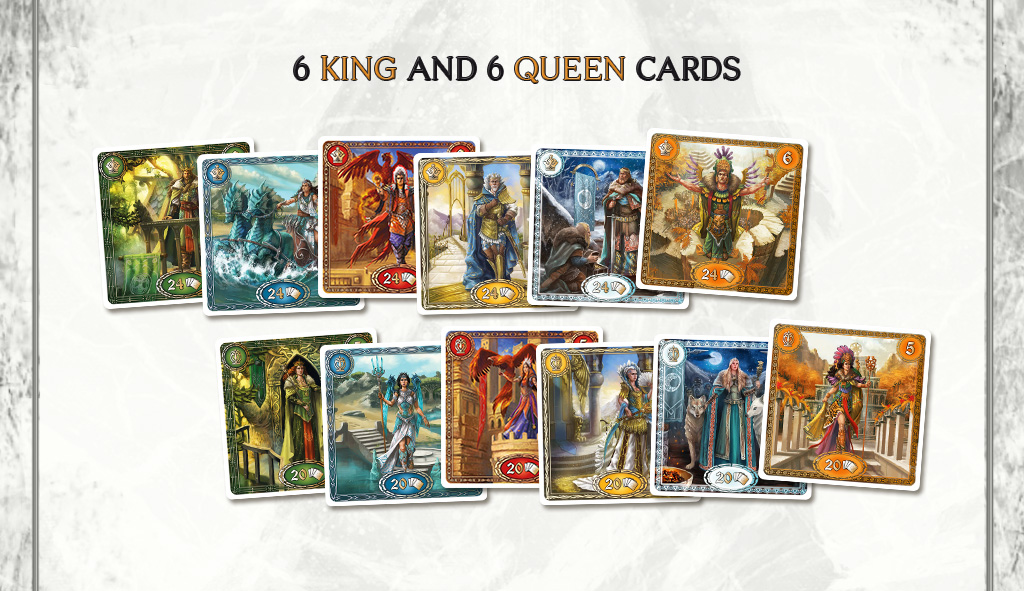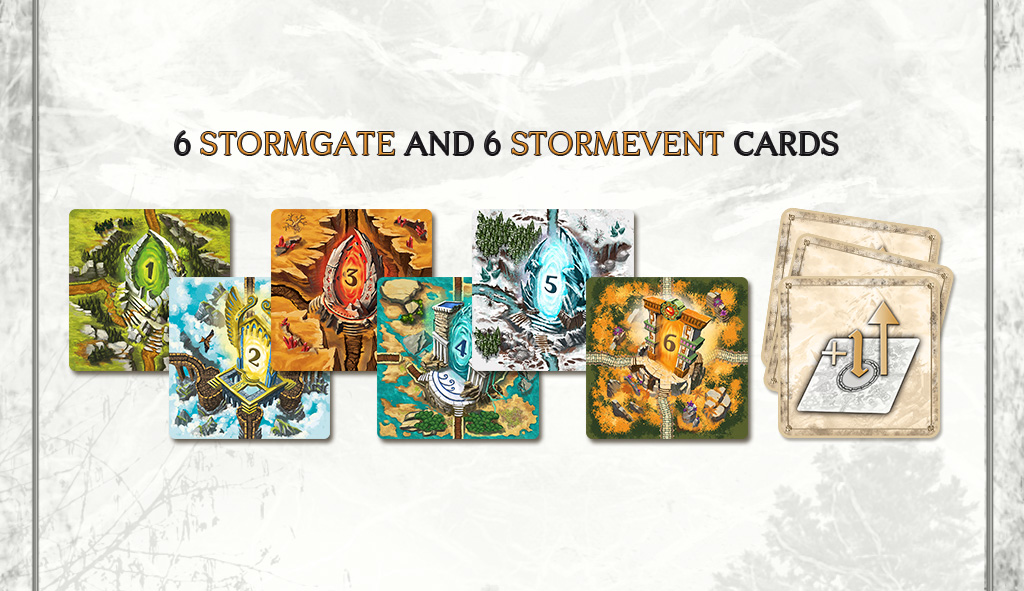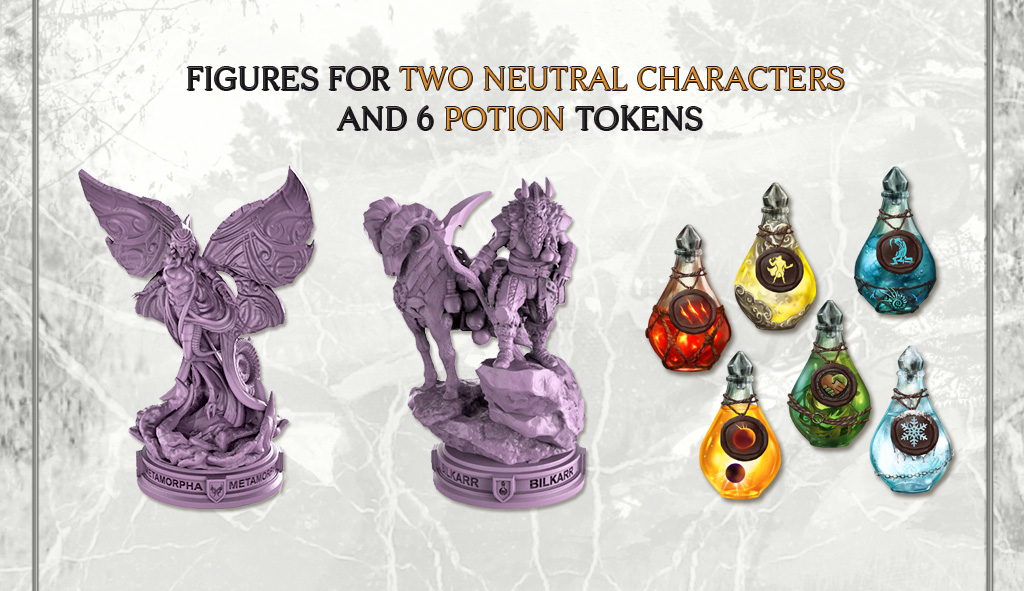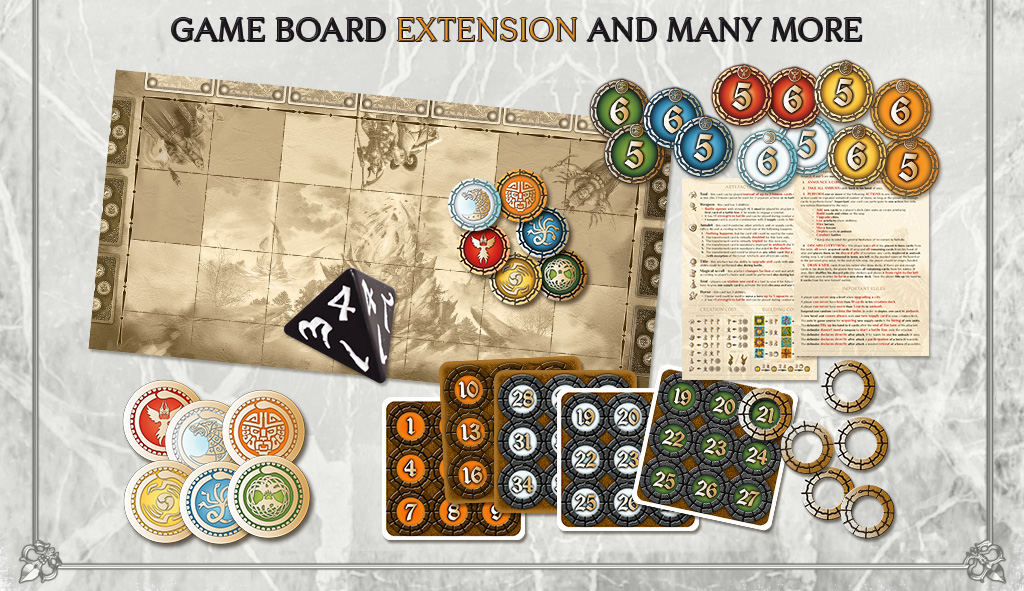 Our
Battalia Universe
is already well known as a perfect "game engine" or gaming
sandbox
for new mechanics and developments. So we've created for you a bunch of interesting new stuff and during the Kickstarter campaign the following
46 stretch goals
were successful unlocked. For more details please refer to our
KS page
: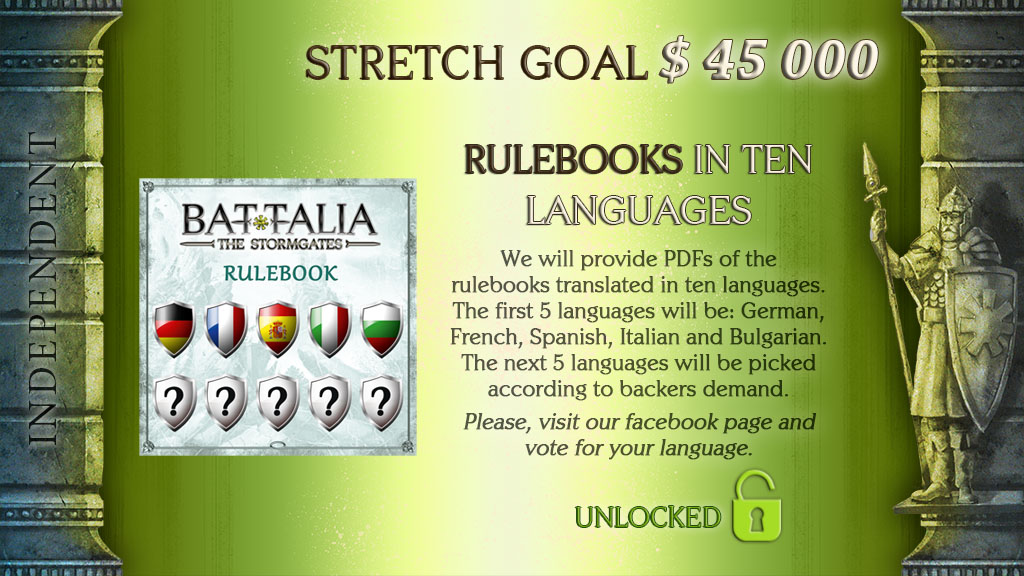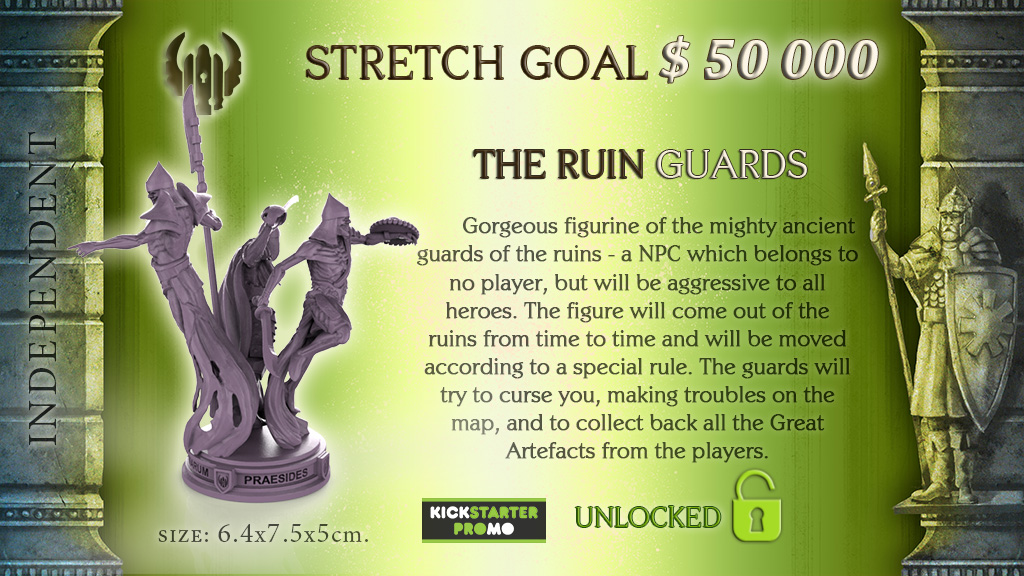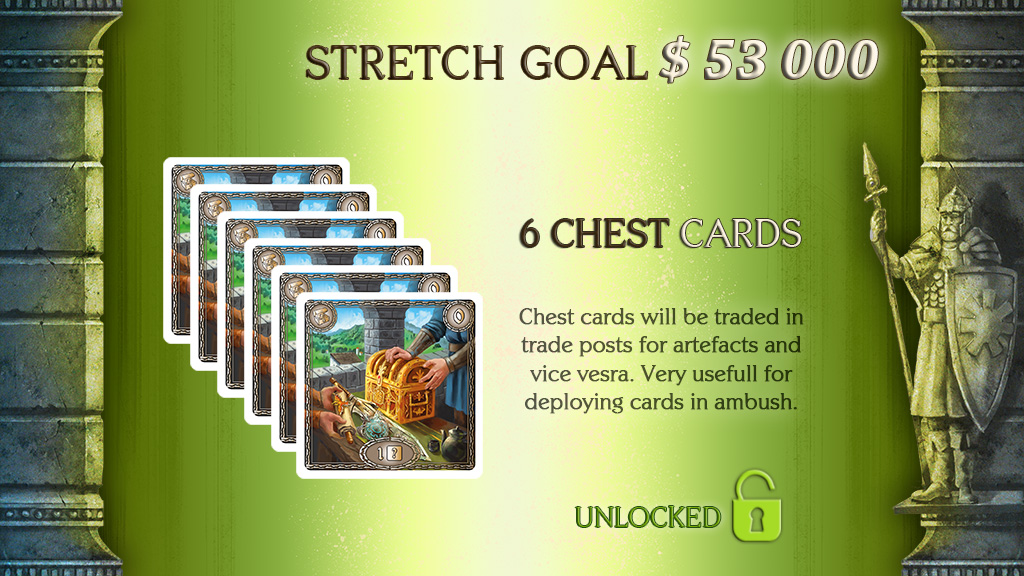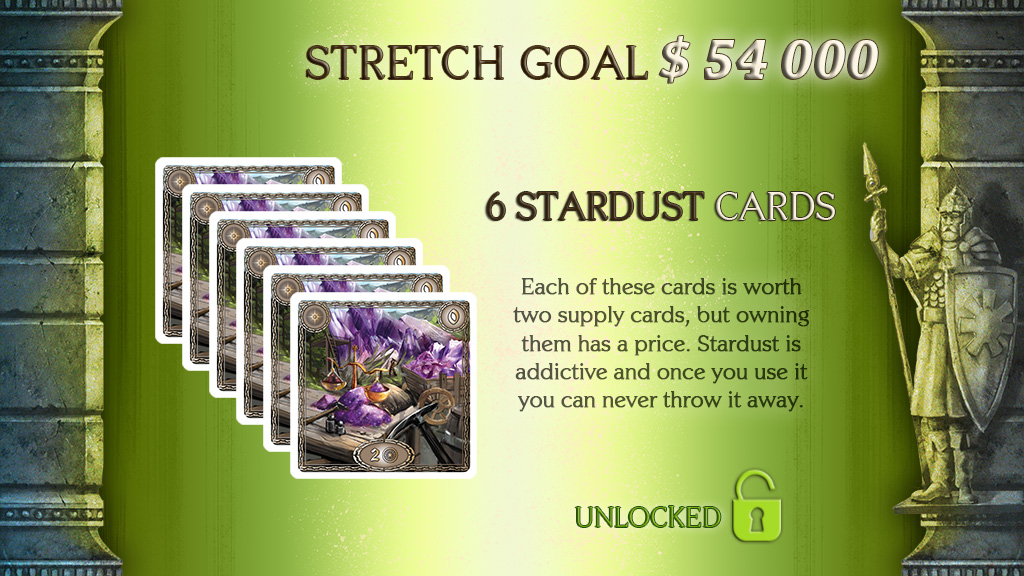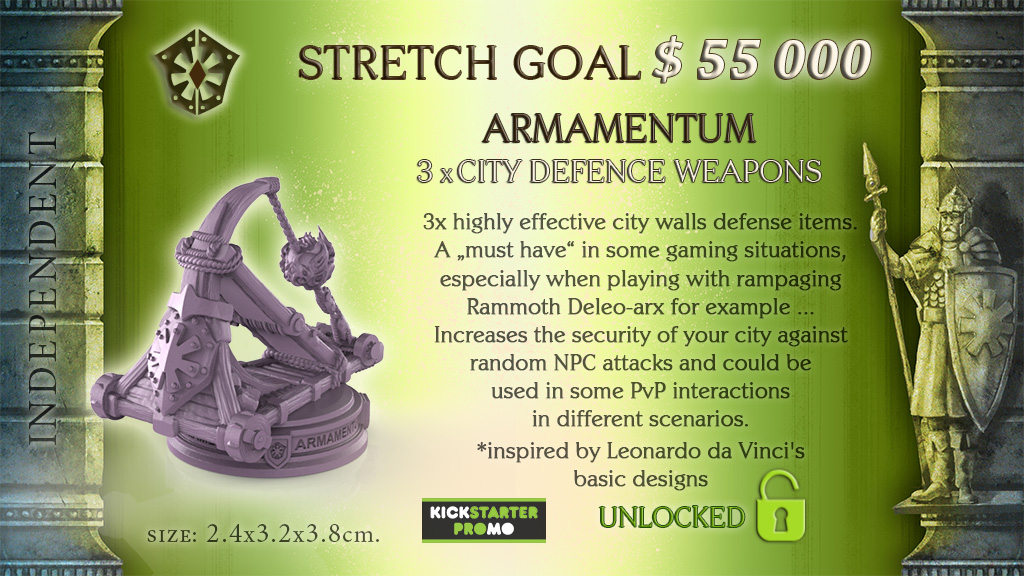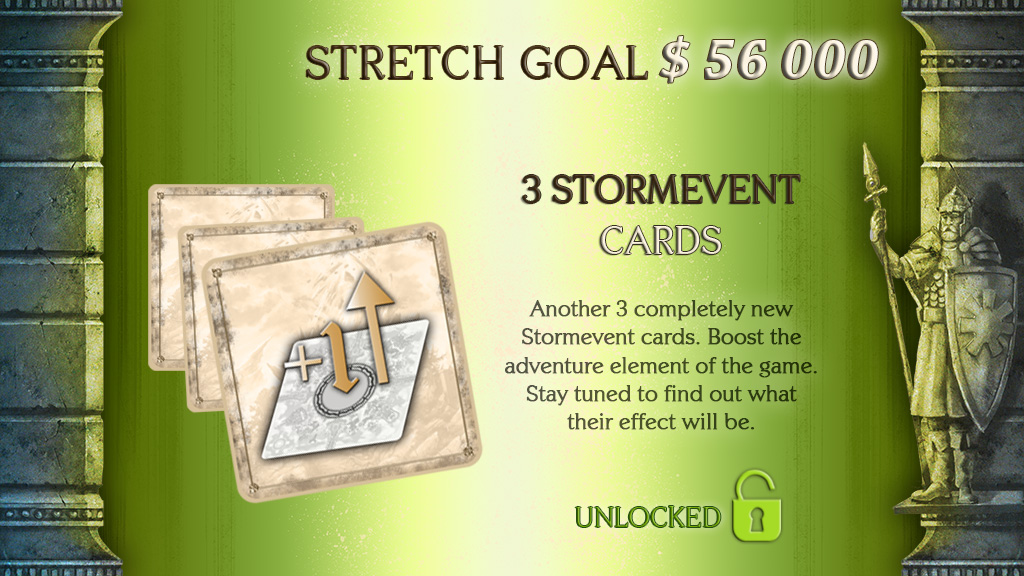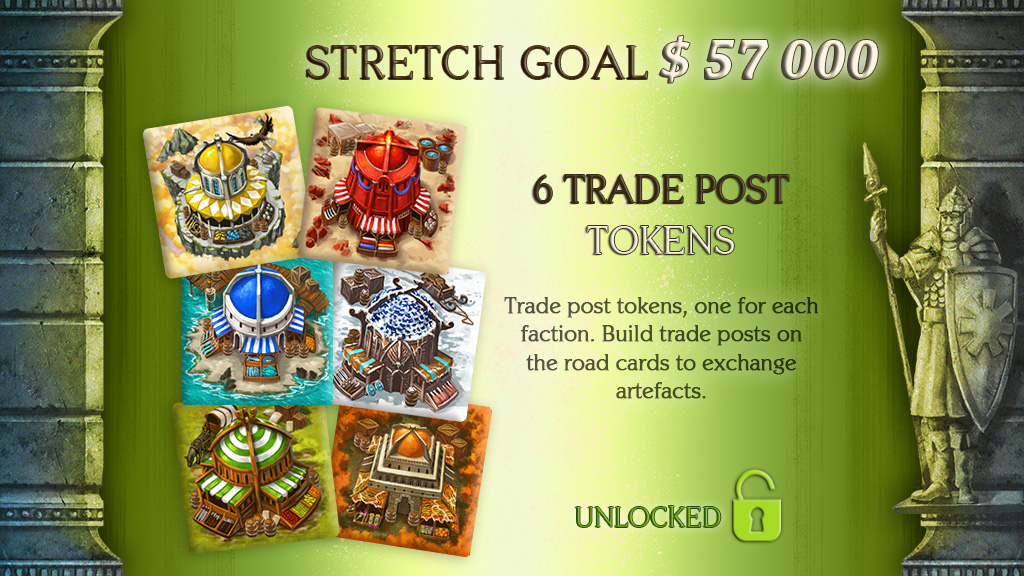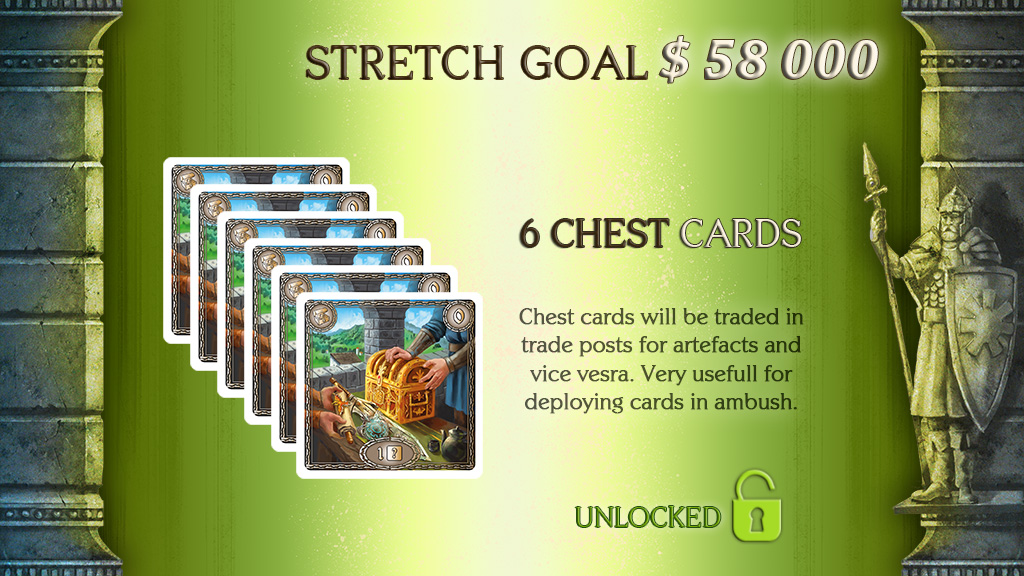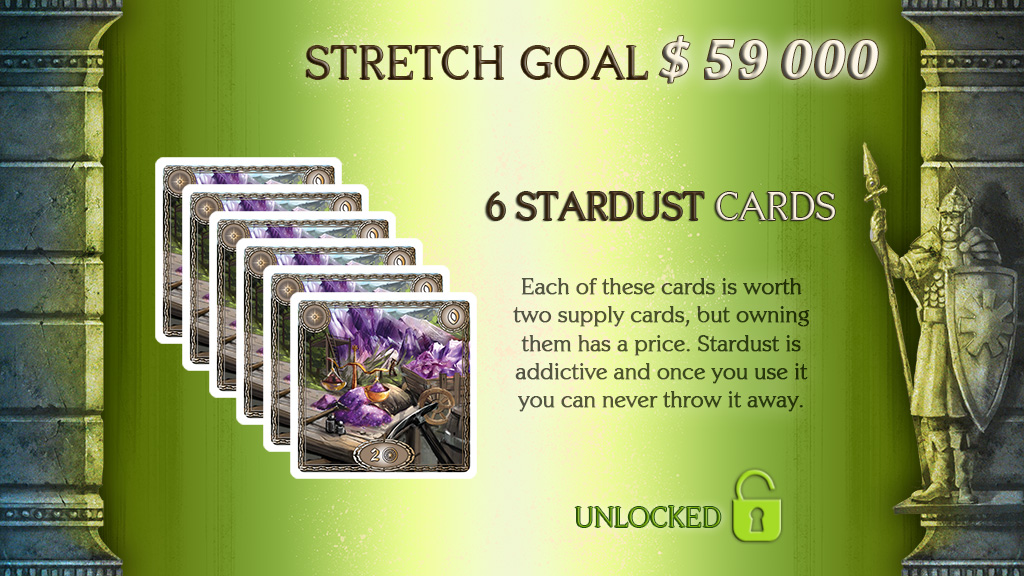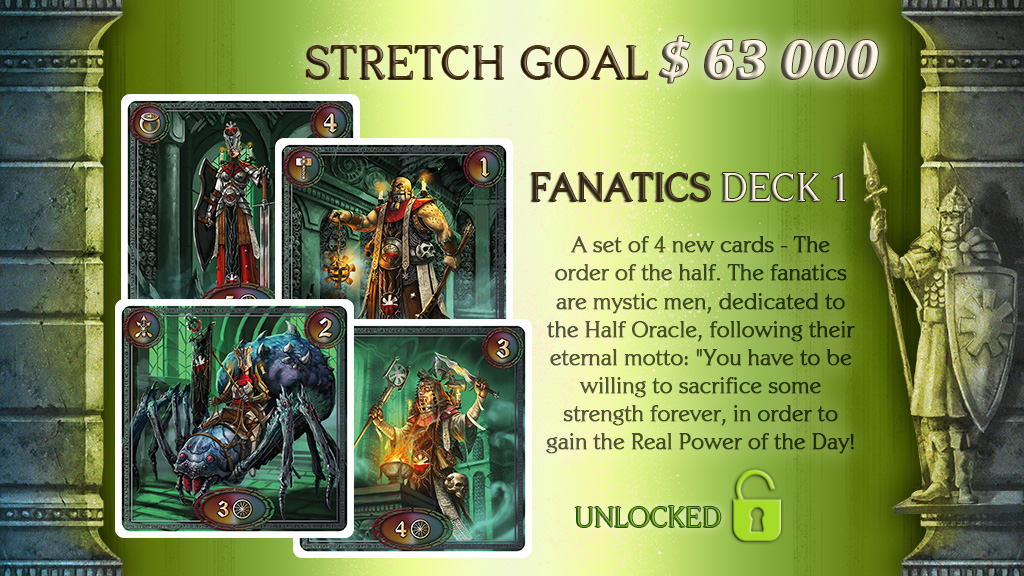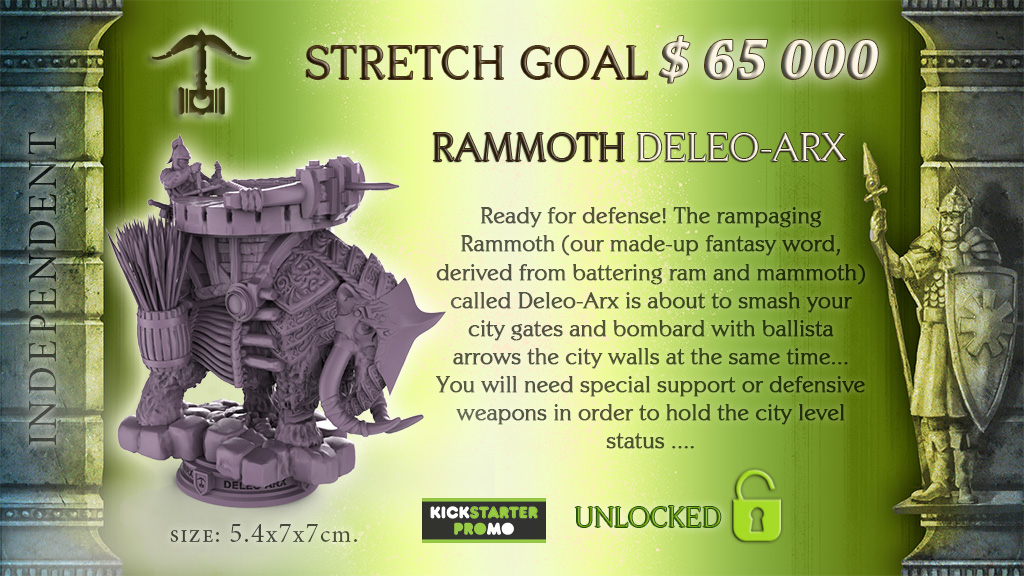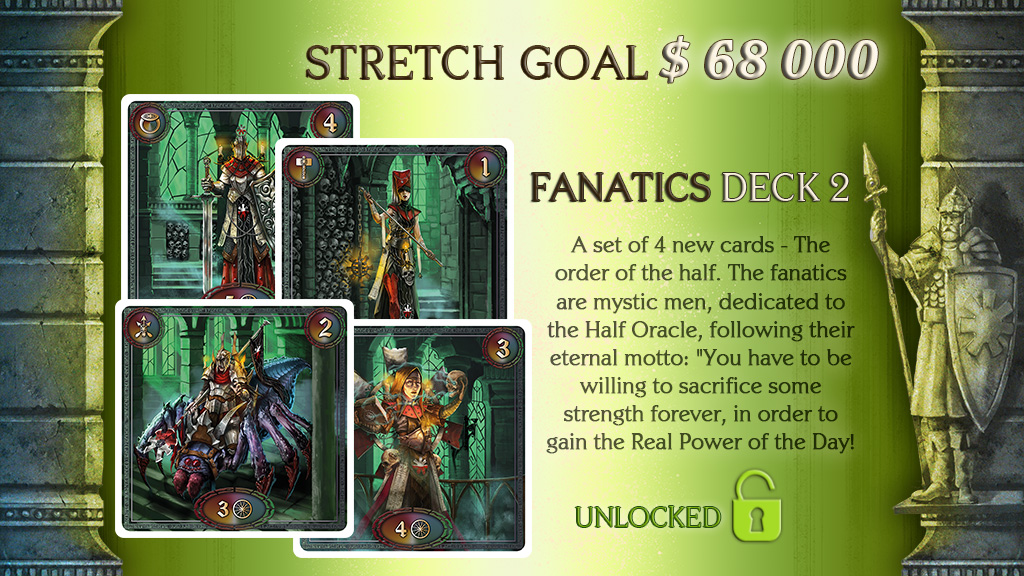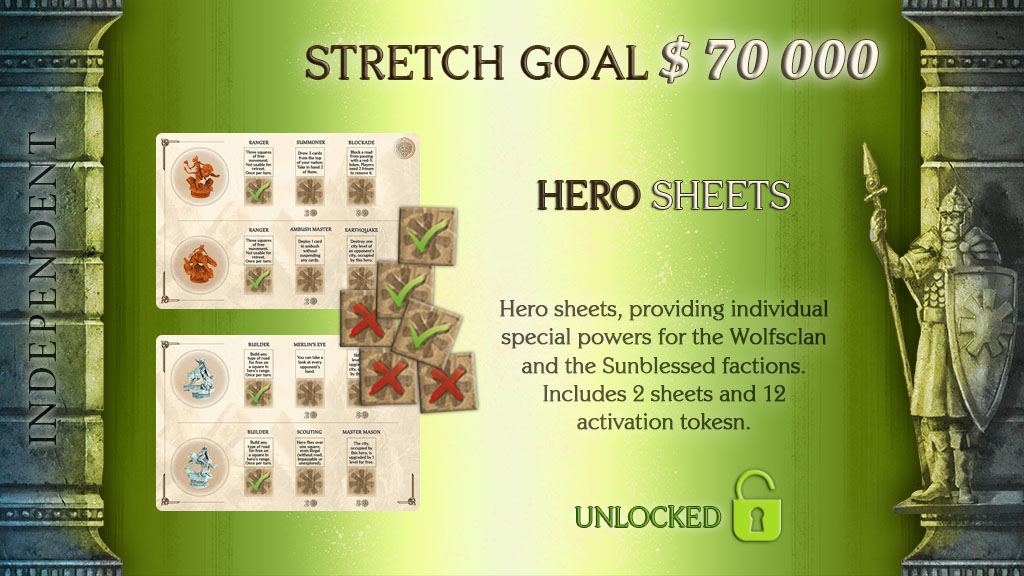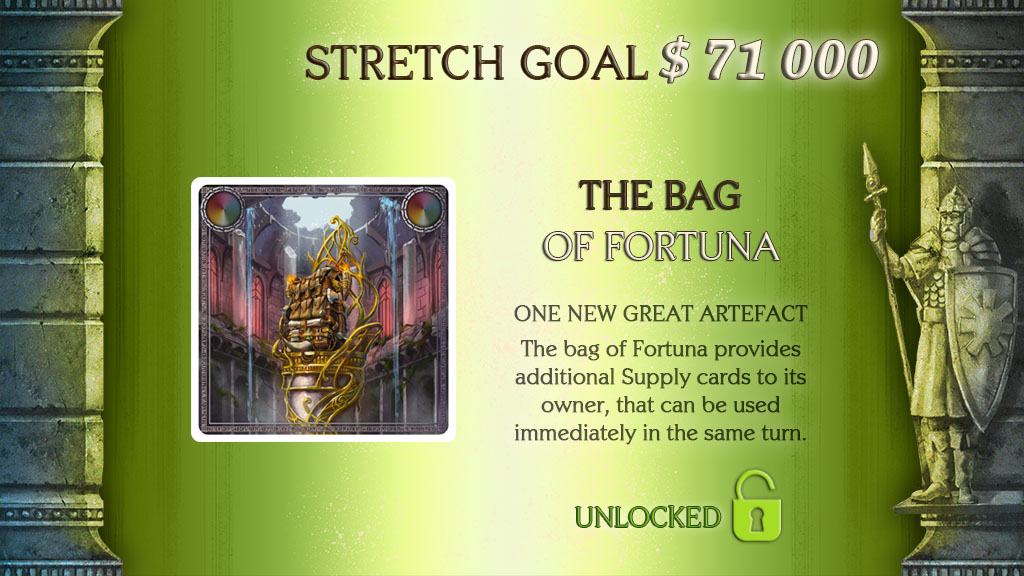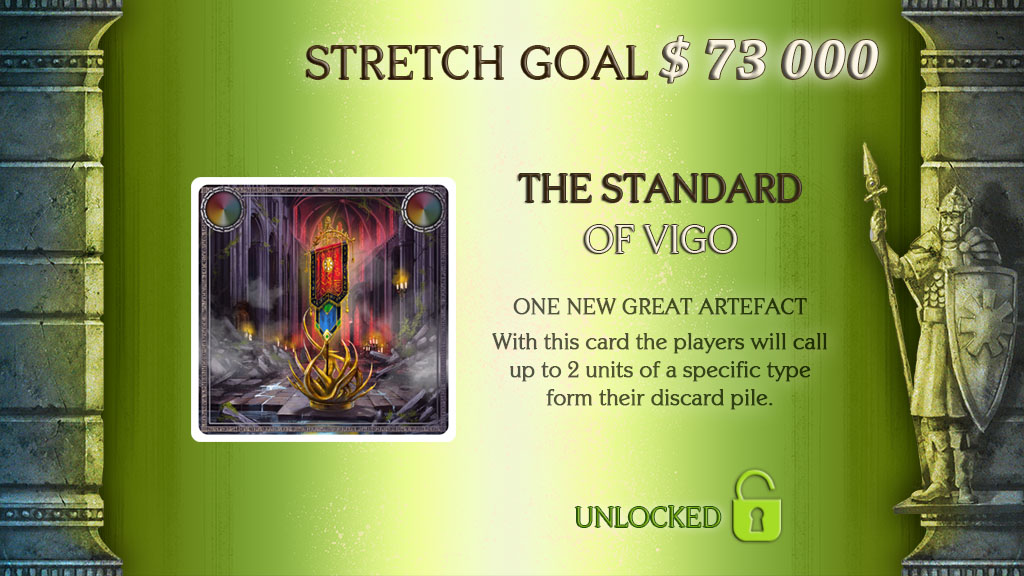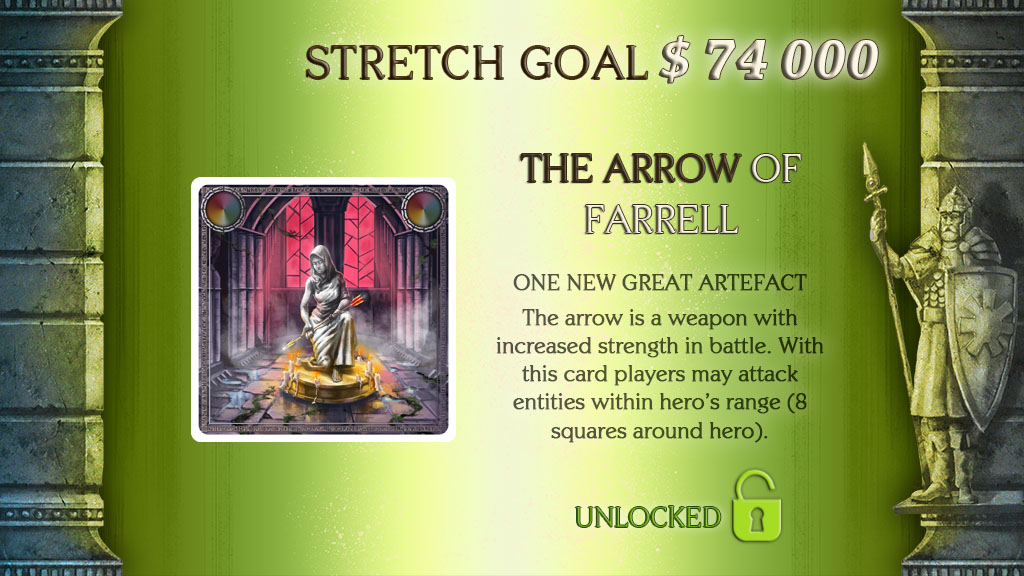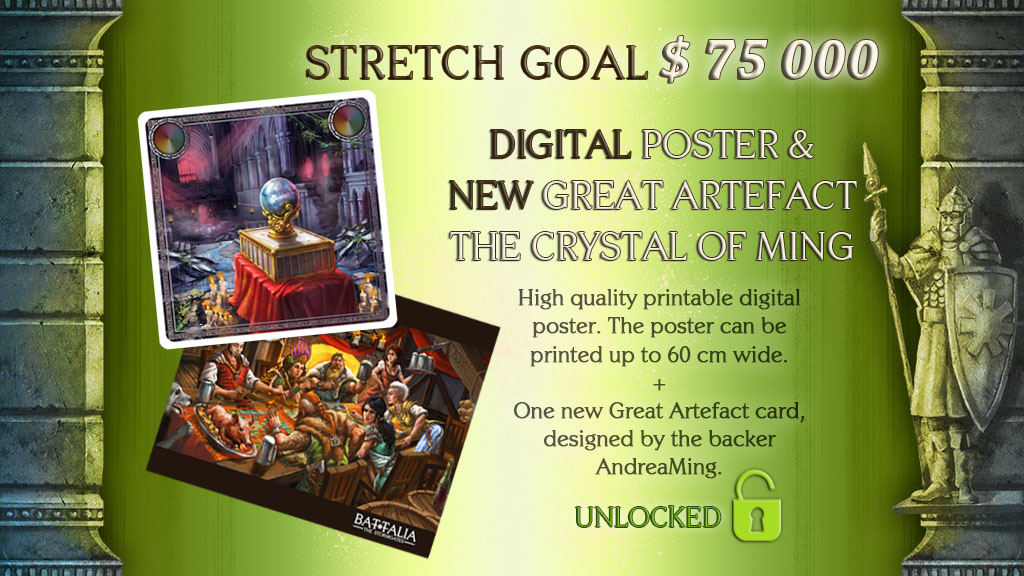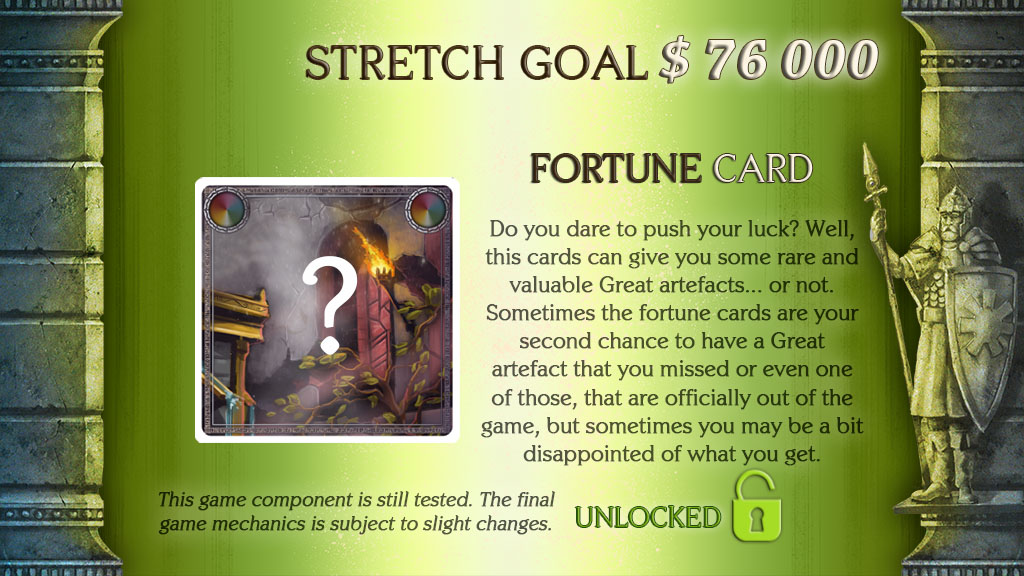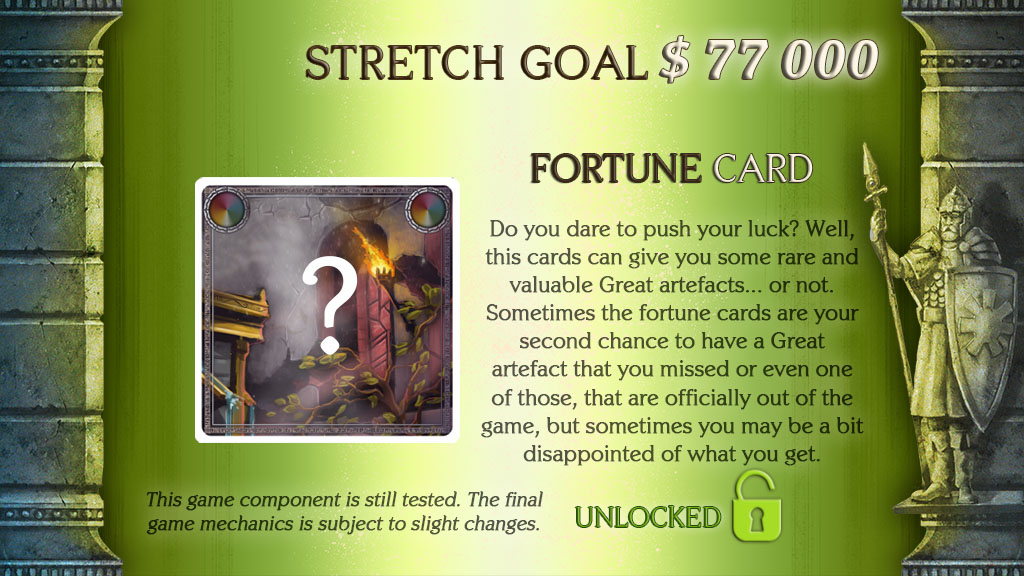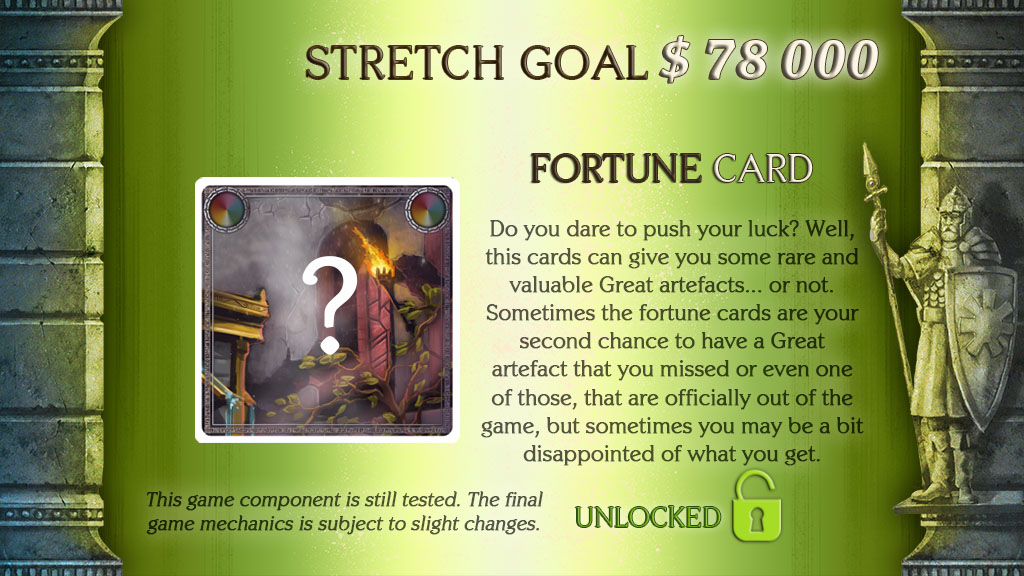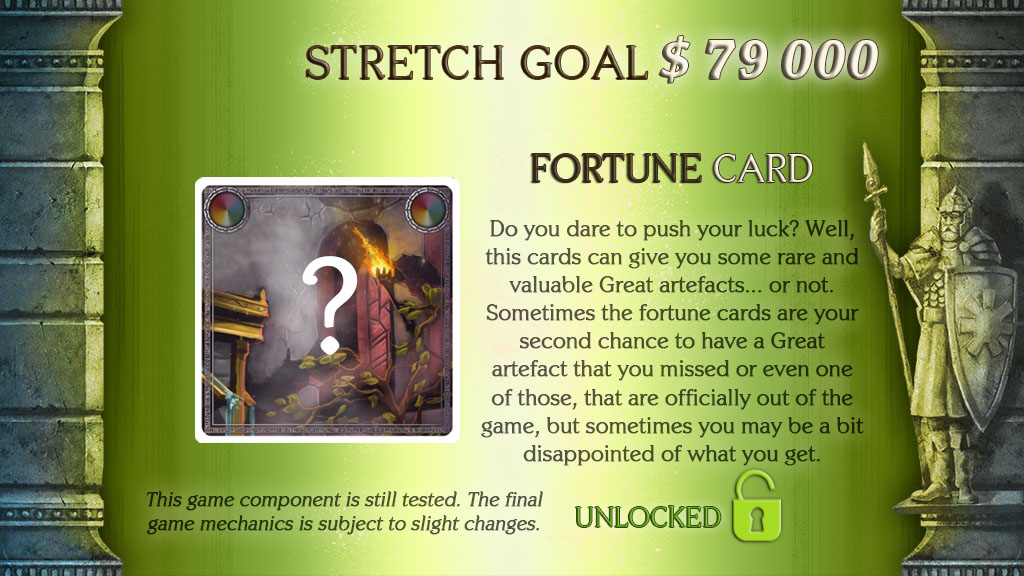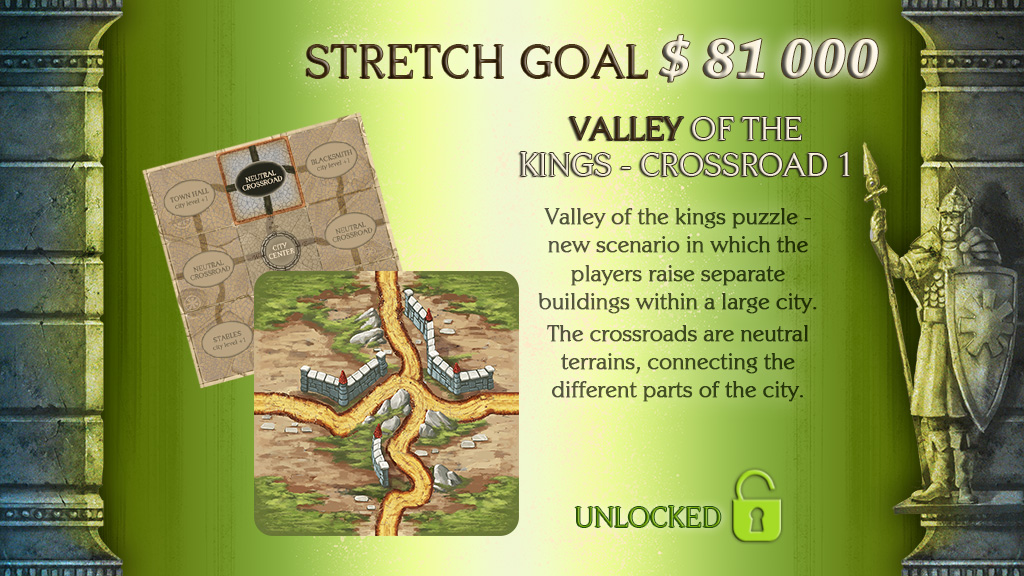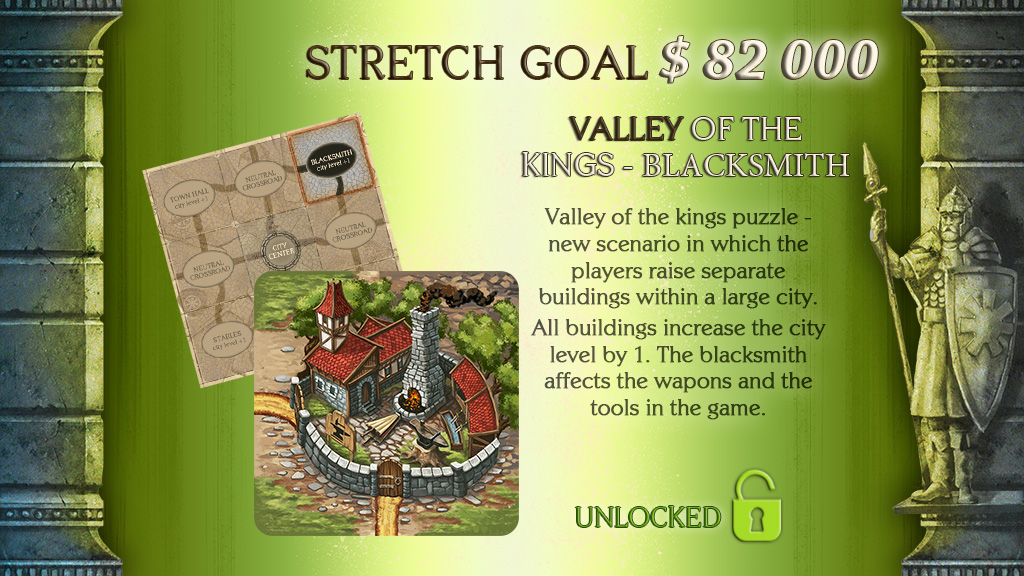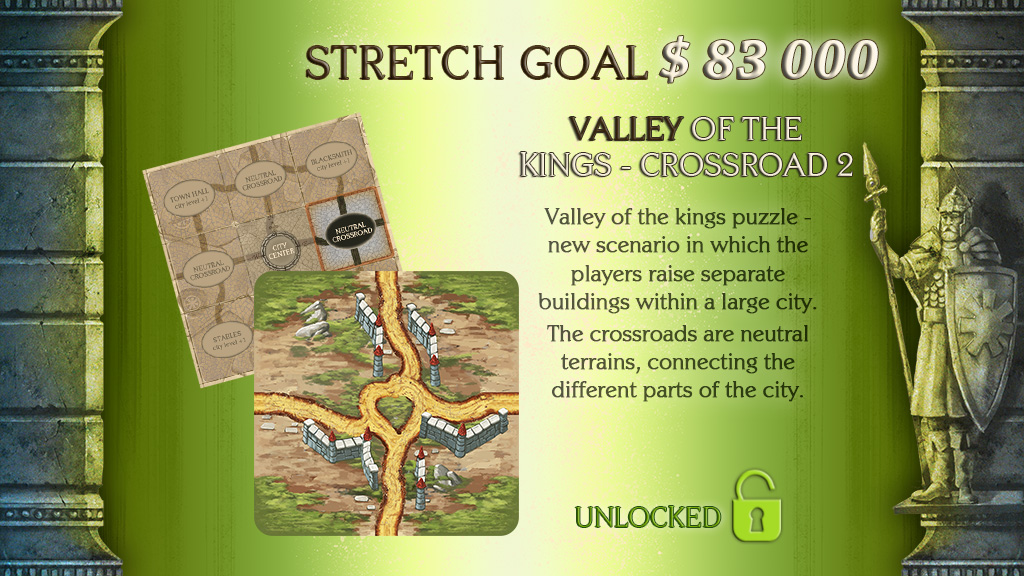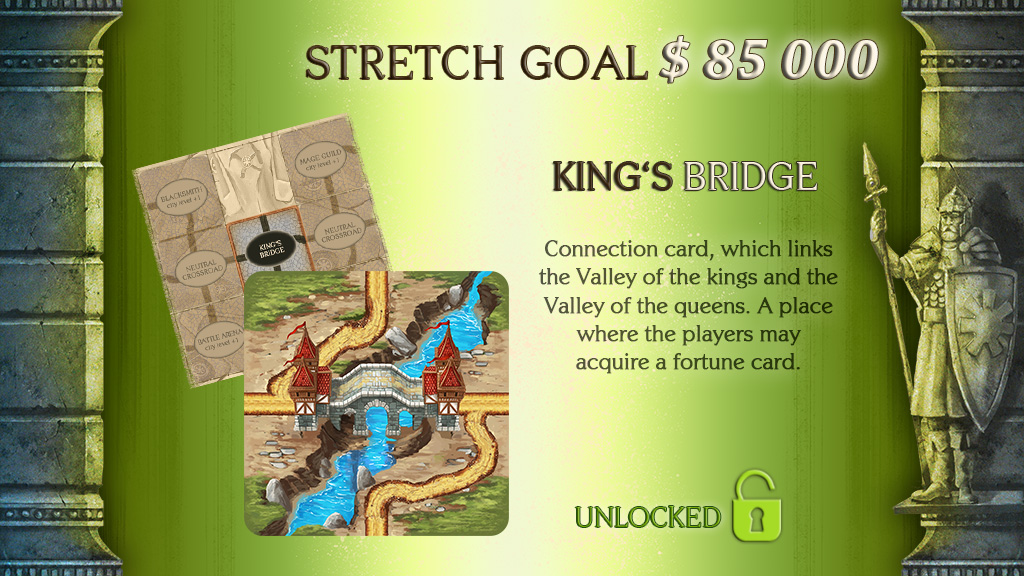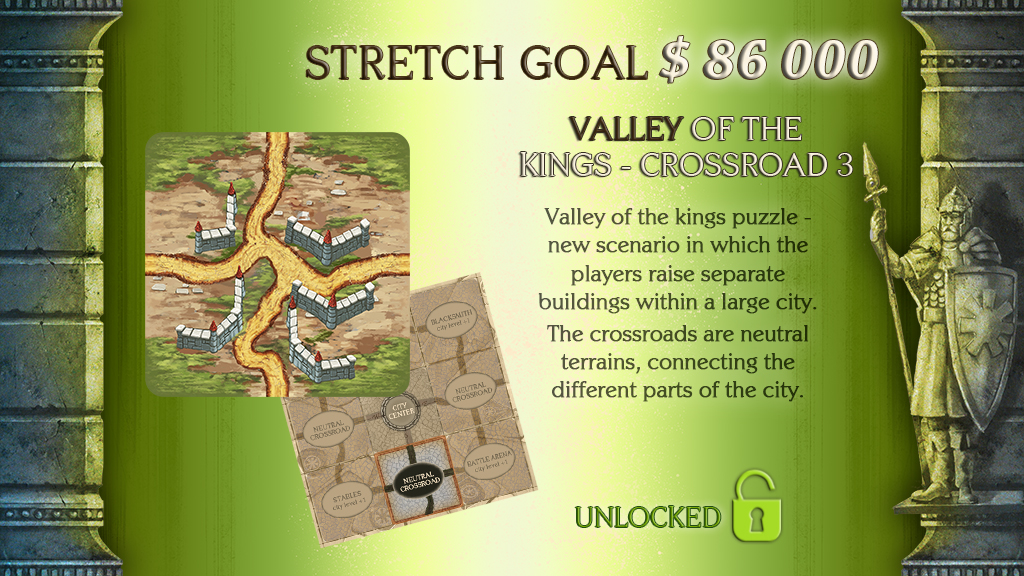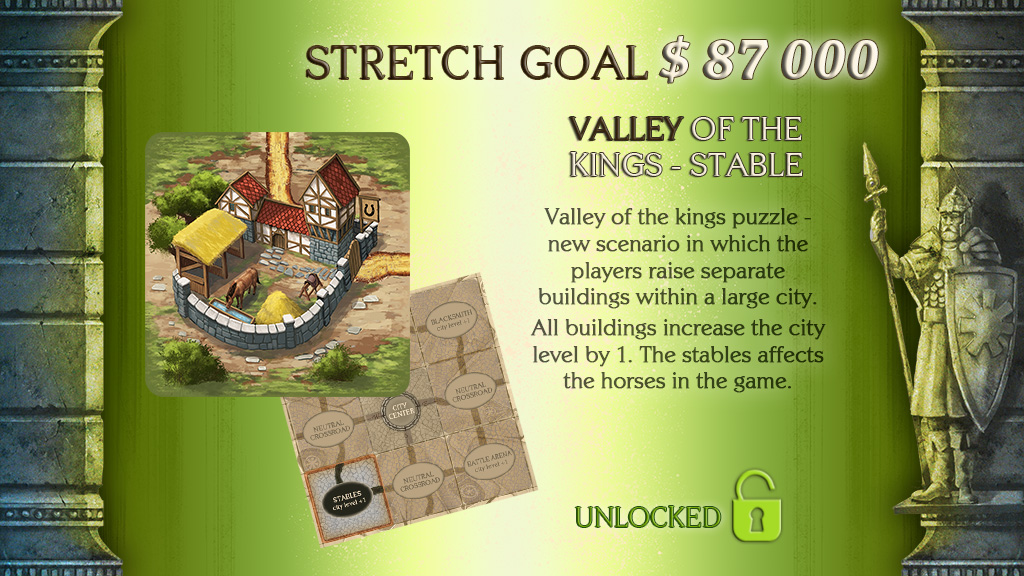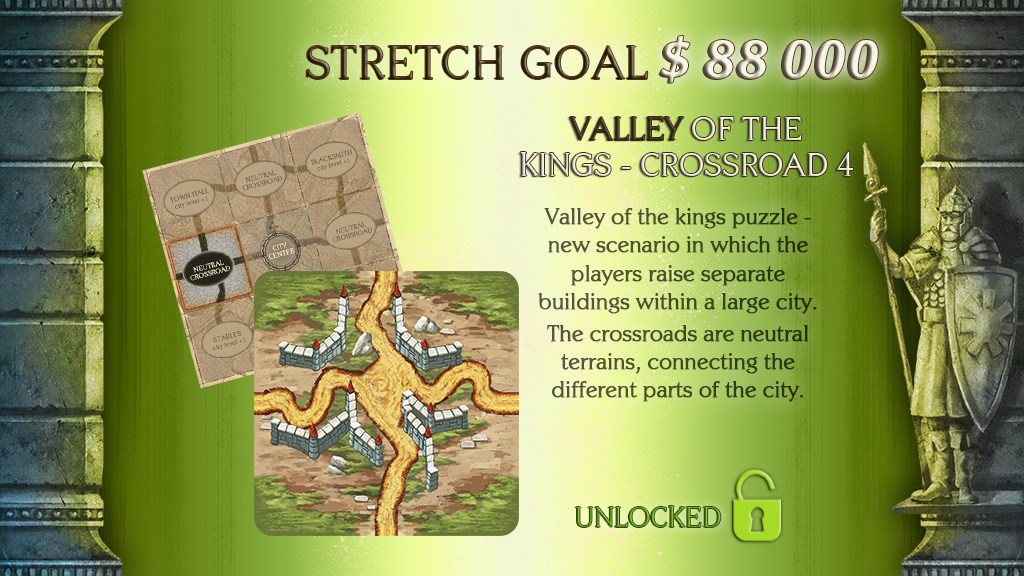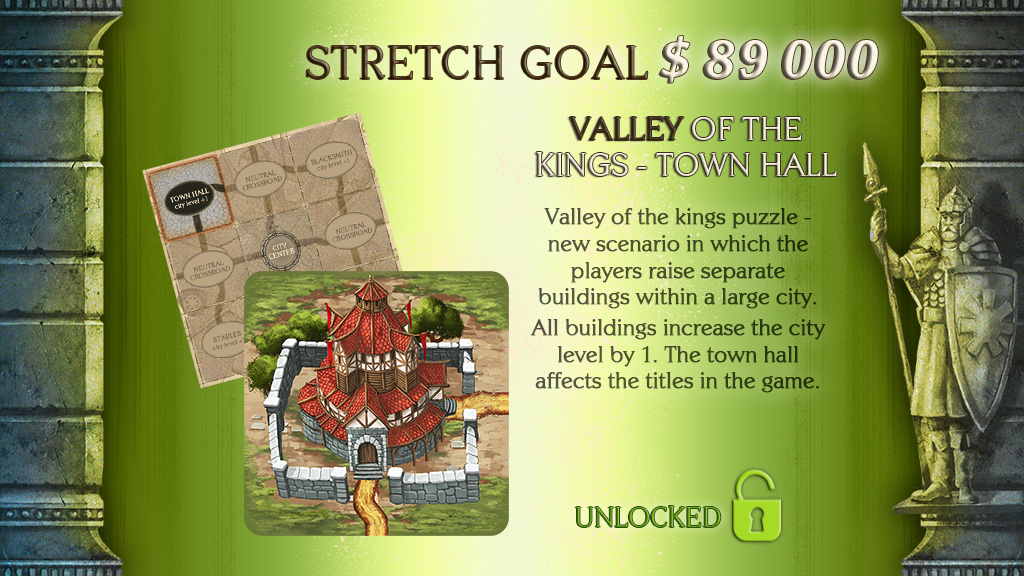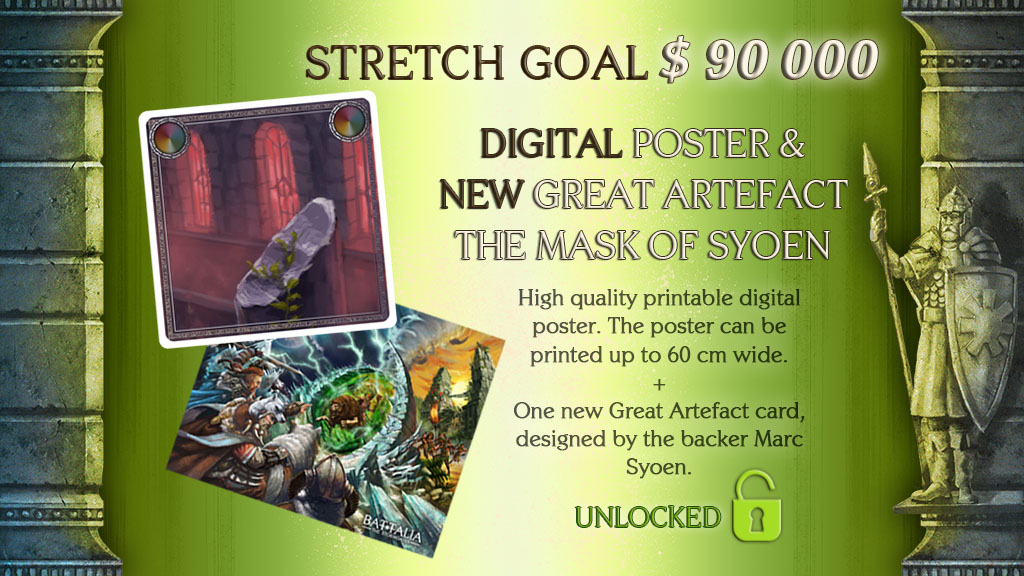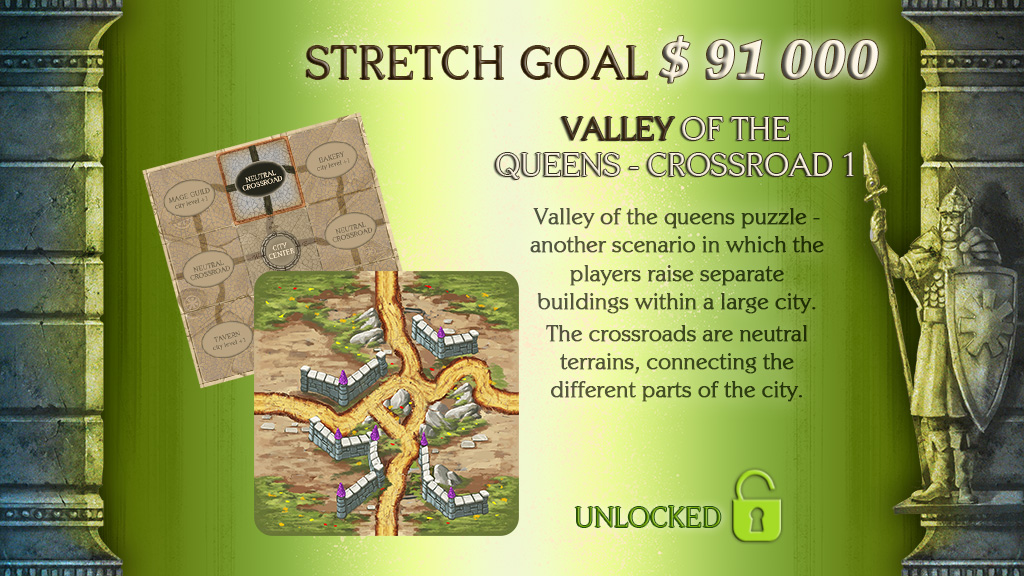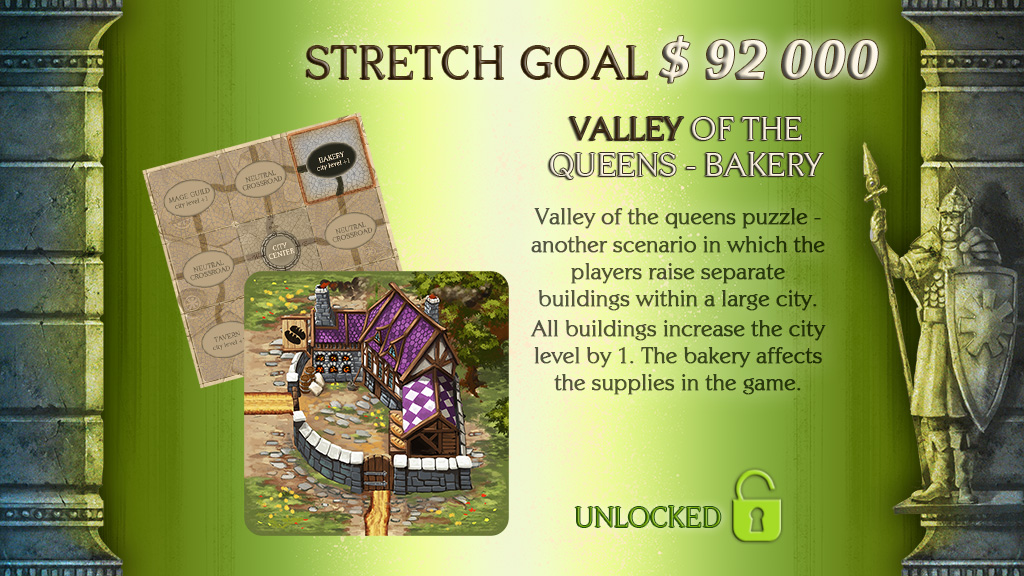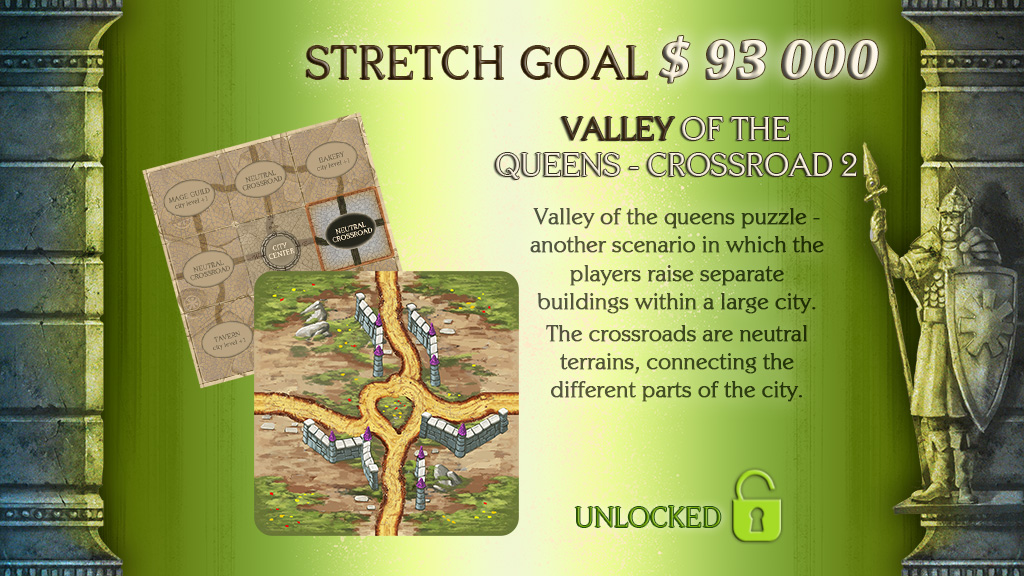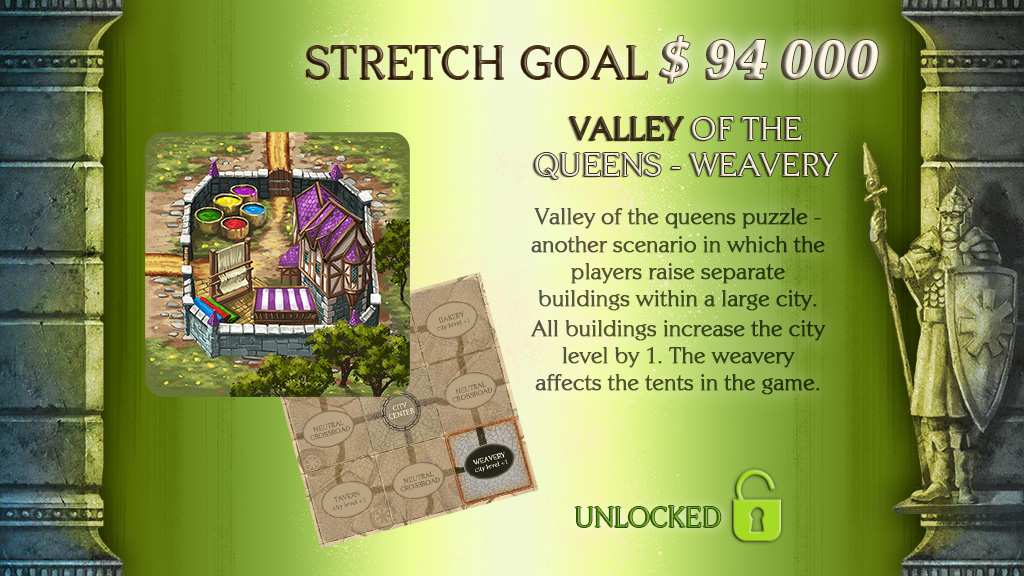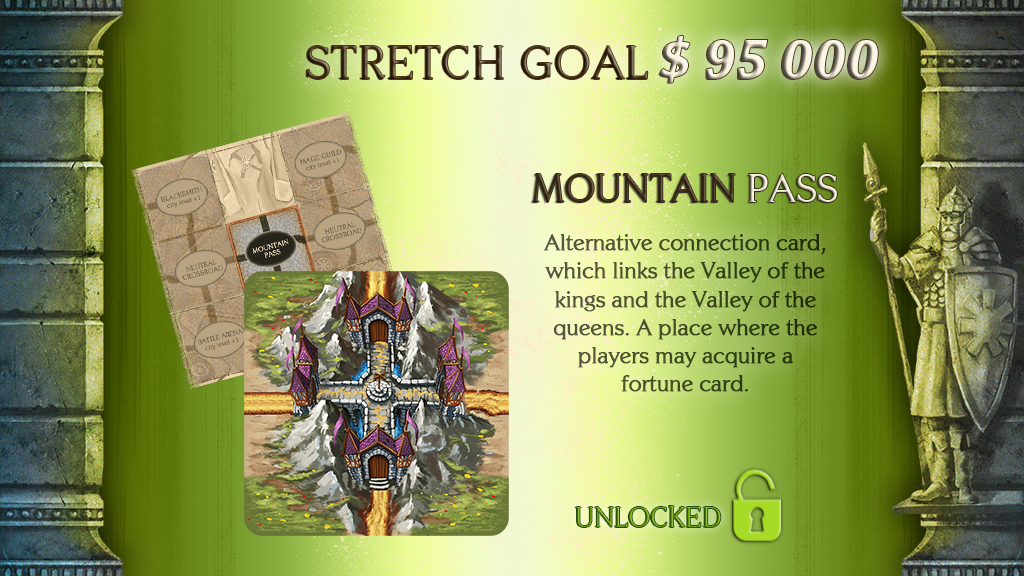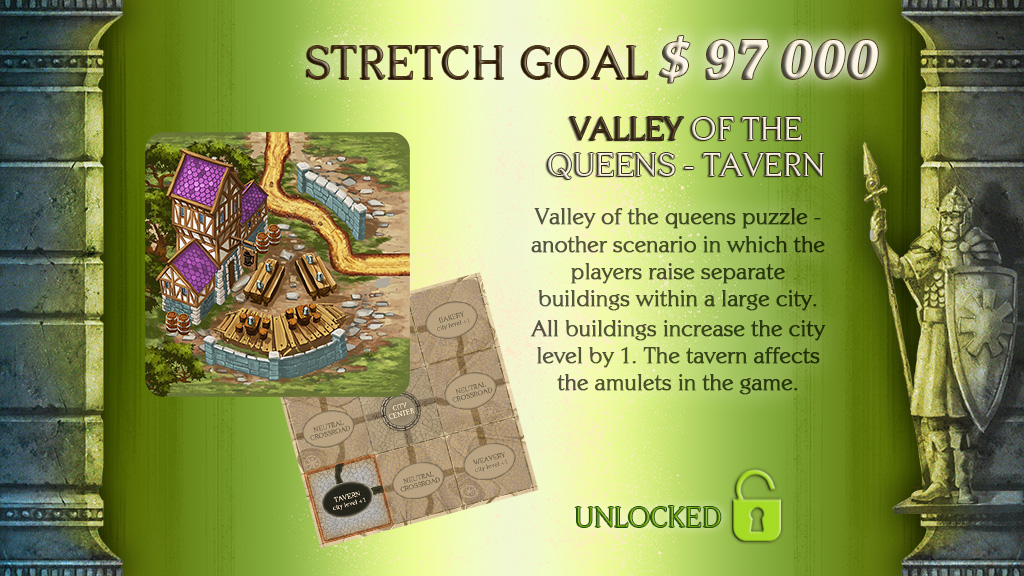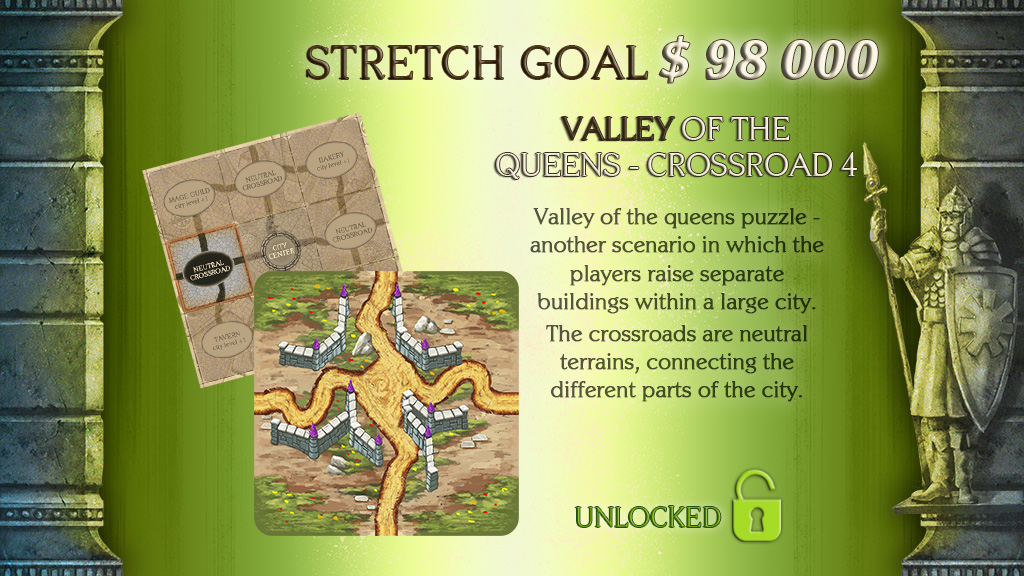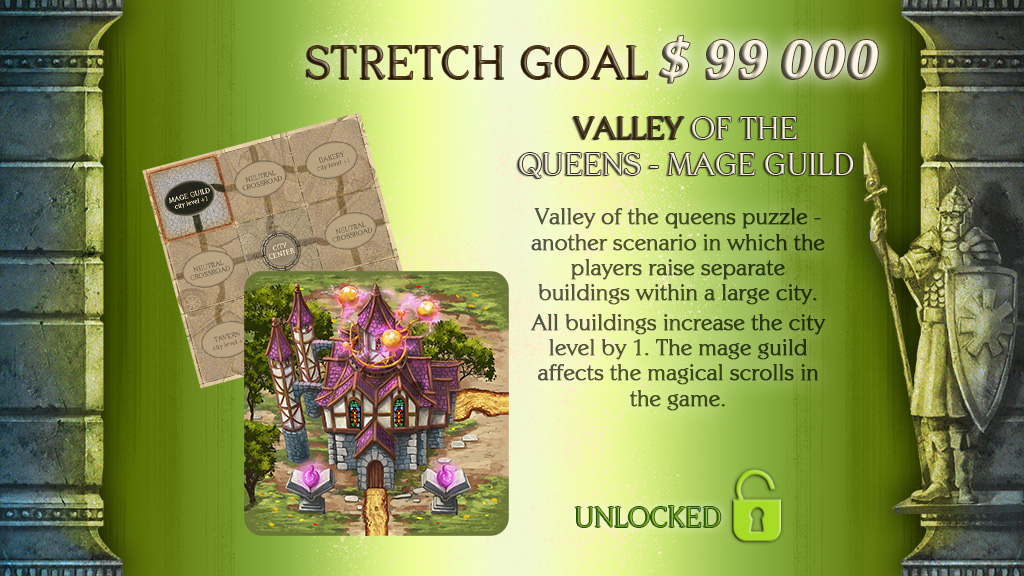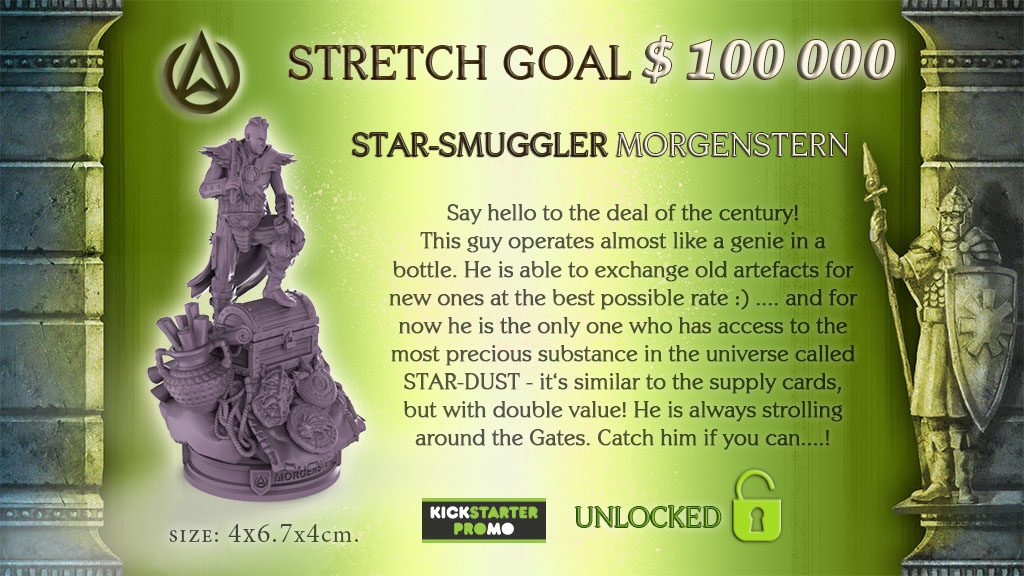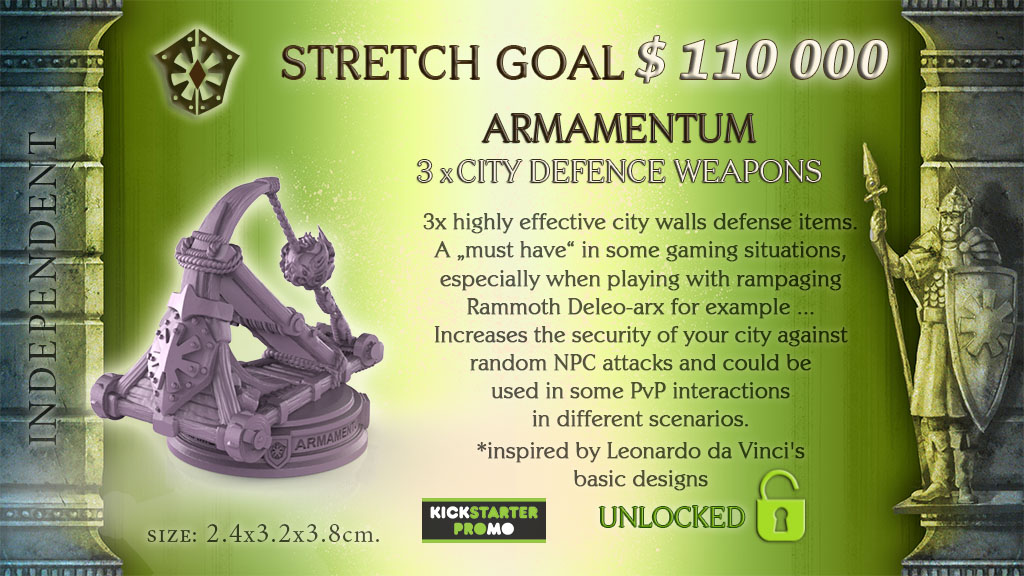 ALL BUILDINGS CARDS FOR
THE UNLOCKED VALLEY OF THE KINGS SCENARIO (almost finished)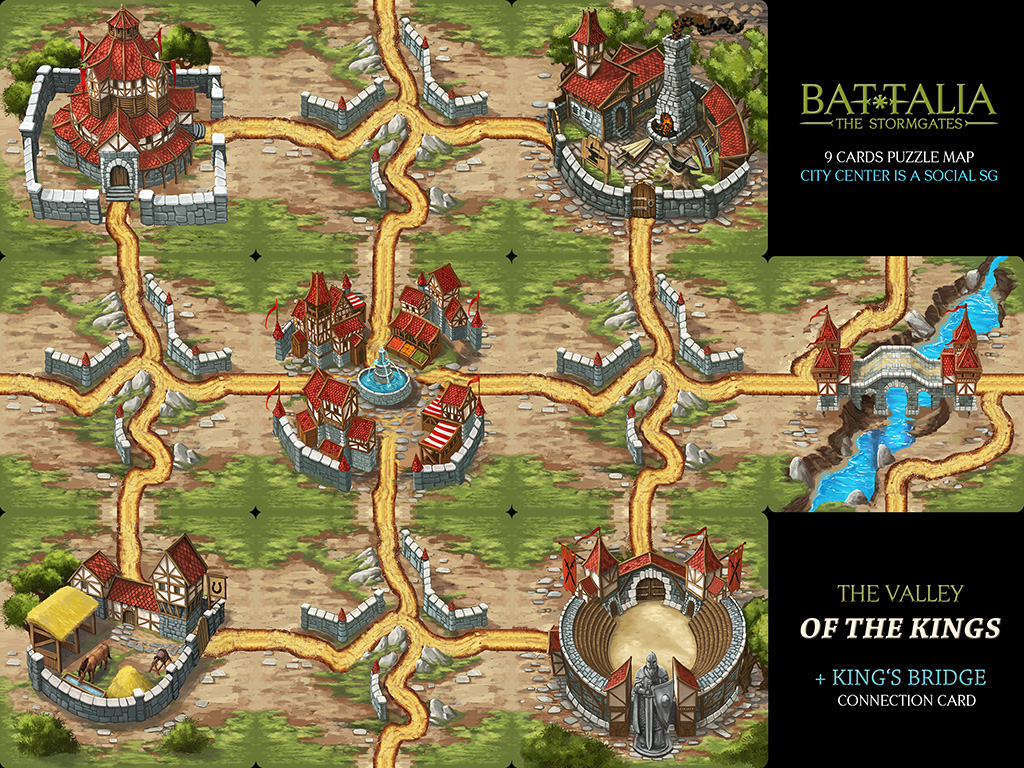 VALLEY OF THE KINGS
&
VALLEY OF THE QUEENS
SCENARIOS combined together on the extended map.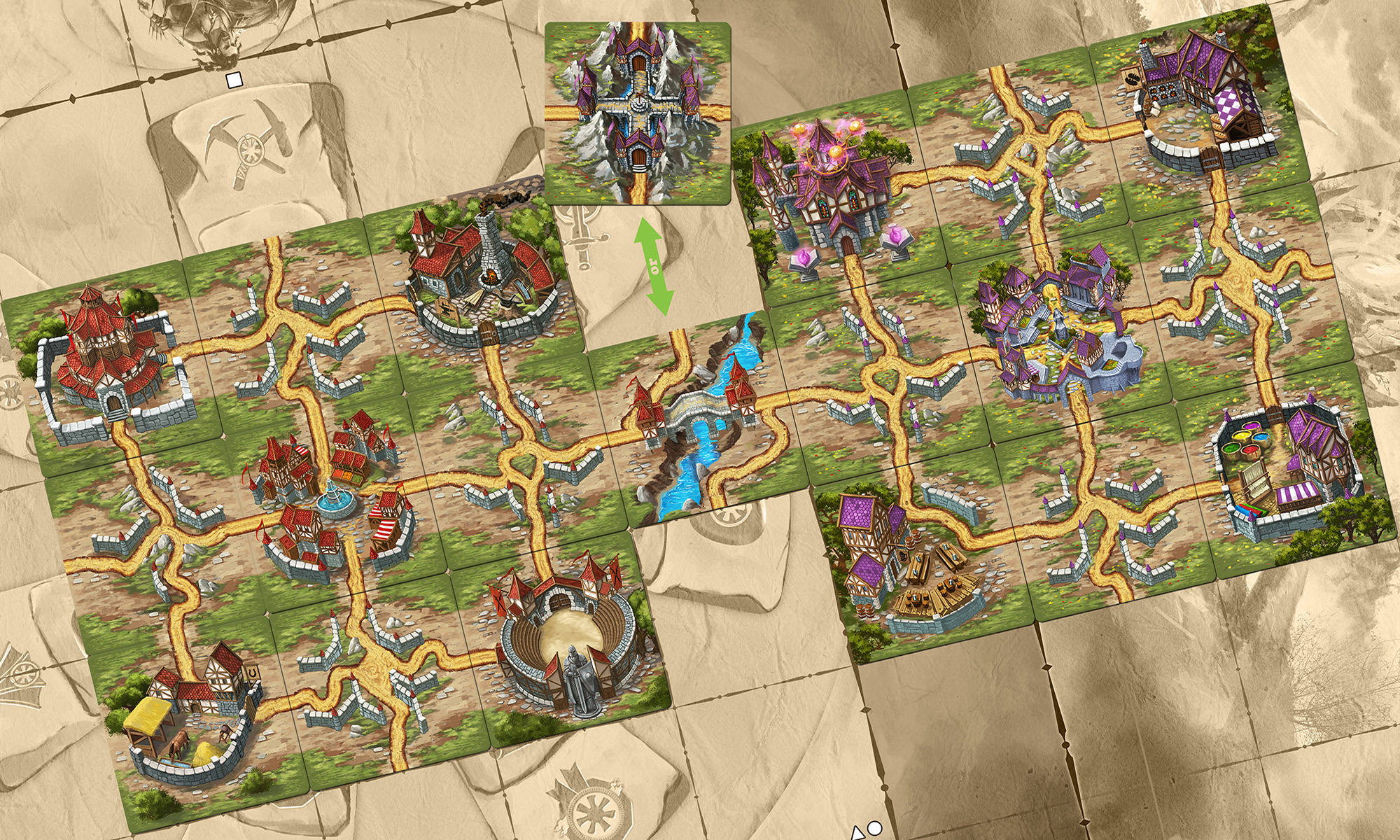 ALL OF THOSE STRETCH GOALS ARE INCLUDED IN THE COMBO PLEDGE (Basic Game + BIG!Expansion) TOO!
... and that's all folks - HAPPY PLEDGING :) !