You can't add items to your pledge at this time.
Project overview
Change Up, is a unique fast-paced memory card game, It's five-card monte with friends!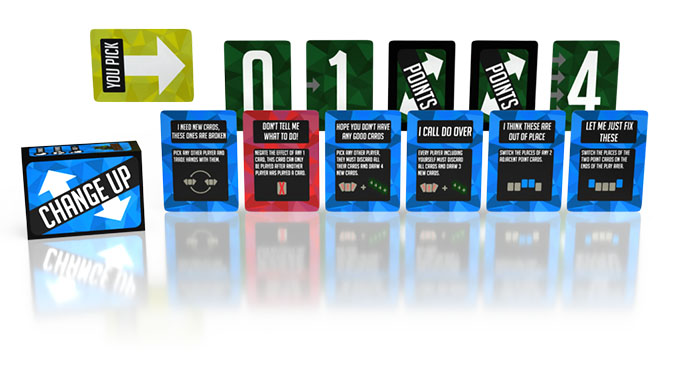 Welcome to the Change Up Pledge Manager. If you are a current backer you can use this to add additional copies of the game to your order, manage your address, and confirm your pledge. If you are coming in after the campaign you can use this pledge manager to get a copy of the game or one of the limited remaining copies of the Kickstarter Editions.
Products
Missed the Kickstarter, Don't worry here you can get the games, Deluxe and Base for a limited time only.