Project overview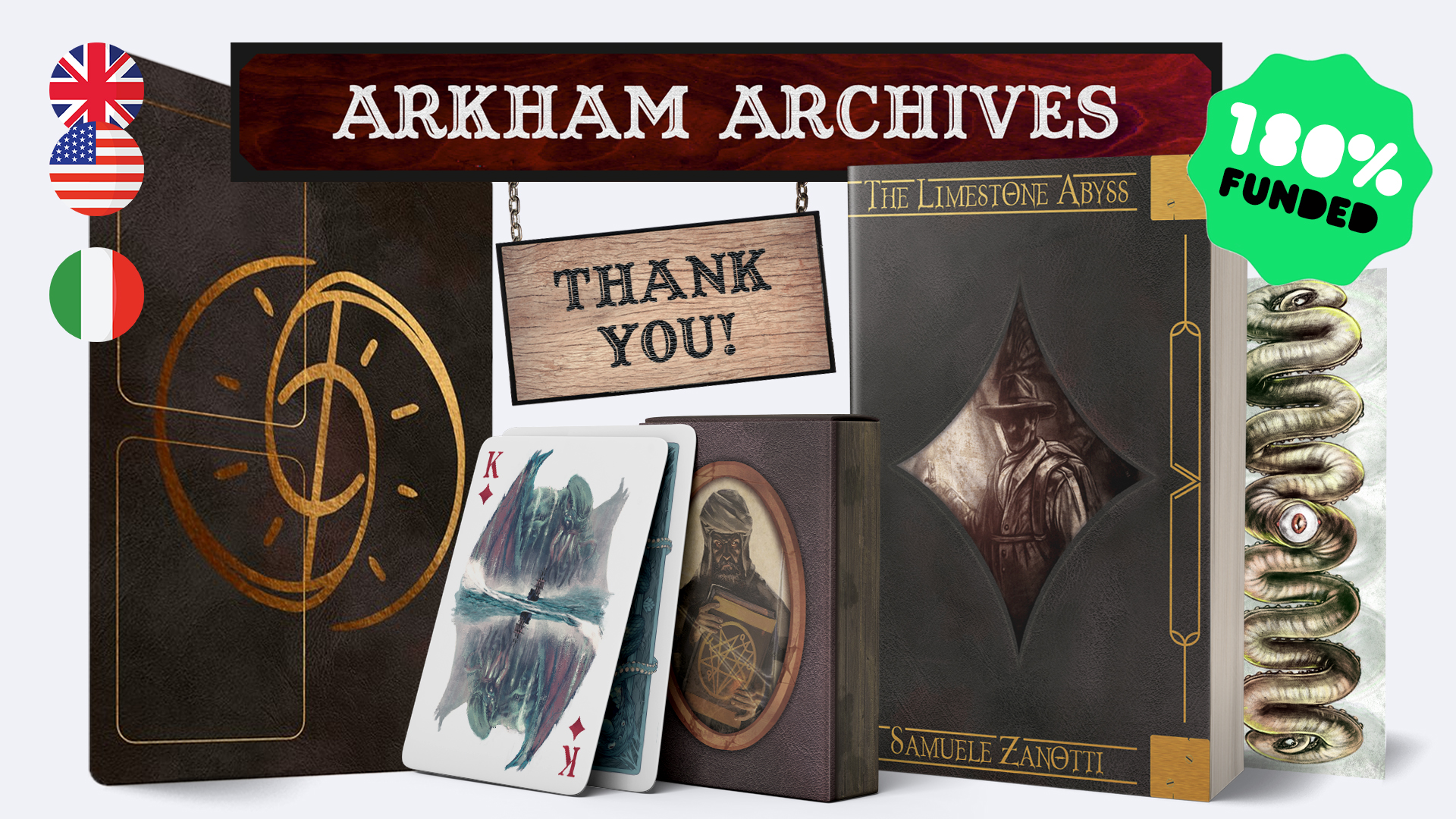 Arkham Archives: the Limestone Abyss is an immersive story, the first of a series, taking place in the world of the Lovecraftian horror.
Its interactive storyline is based on an innovative playing system, in which you will take all the decisions, but the Fate will help or hinder you in an unpredictable way.
Before making your pledge, remember to join our waiting list for chapters II, III and IV. If you want to receive all the books together, three "thank you bonuses" await you:
a single shipment that will let you save money;
a 10% discount on our 2nd Kickstarter;
a discount of up to 50% on shipping costs, unlocked tier by tier as rewards in our next Kickstarter!
Don't worry: you'll be able to play Chapter One in the digital version to test it before the others chapters are launched!
Extras
All the additional items: game assets, stretch goal rewards, and even additional ideas to improve your experience even further.