Project overview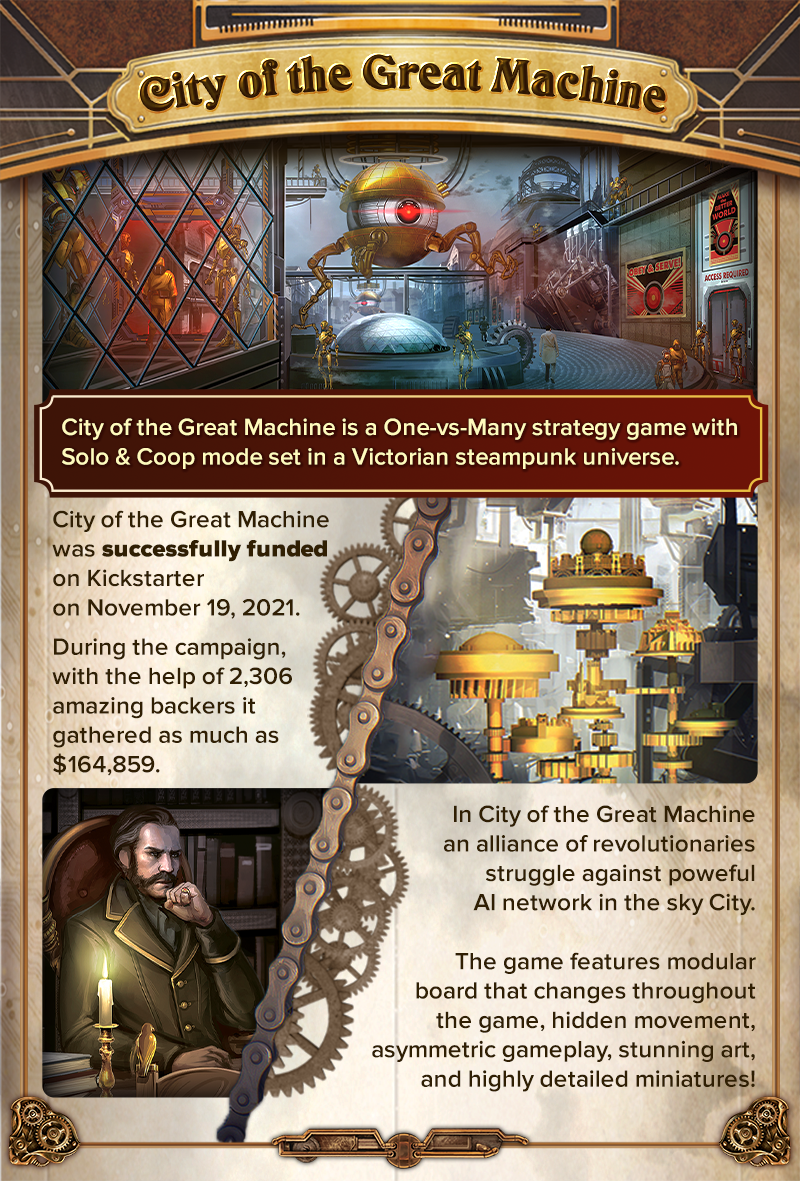 We'll notify you in the updates when no more changes through the pledge manager are allowed — that will most likely happen at the end of January or in the beginning of February. After the pledge manager closes, any address changes will be possible only if you contact us directly.

City of the Great Machine is available for late pledging on Gamefound at least until the end of February 2022. This is your very last chance to become a part of the struggle between Heroes and the Great Machine before the game hits retail!
This Gamefound page allows you to late pledge the game and get your hands on City of the Great Machine with all expansions, unlocked stretch goals and exclusives.
If you have any questions, please feel free to contact us: contact@crowdgames.us
CrowD Games and Moroz Dev Studio Teams
City of the Great Machine