You can't add items to your pledge at this time.
Project overview
Clash of Minds: Holmes vs Moriarty is a two-player card game in which players take on the roles of the famous detective Sherlock Holmes and his greatest rival, professor James Moriarty. Two powerful minds trying to figure out the intentions of their adversary every step of the way. They only have 12 hours to solve or commit the crime of the century.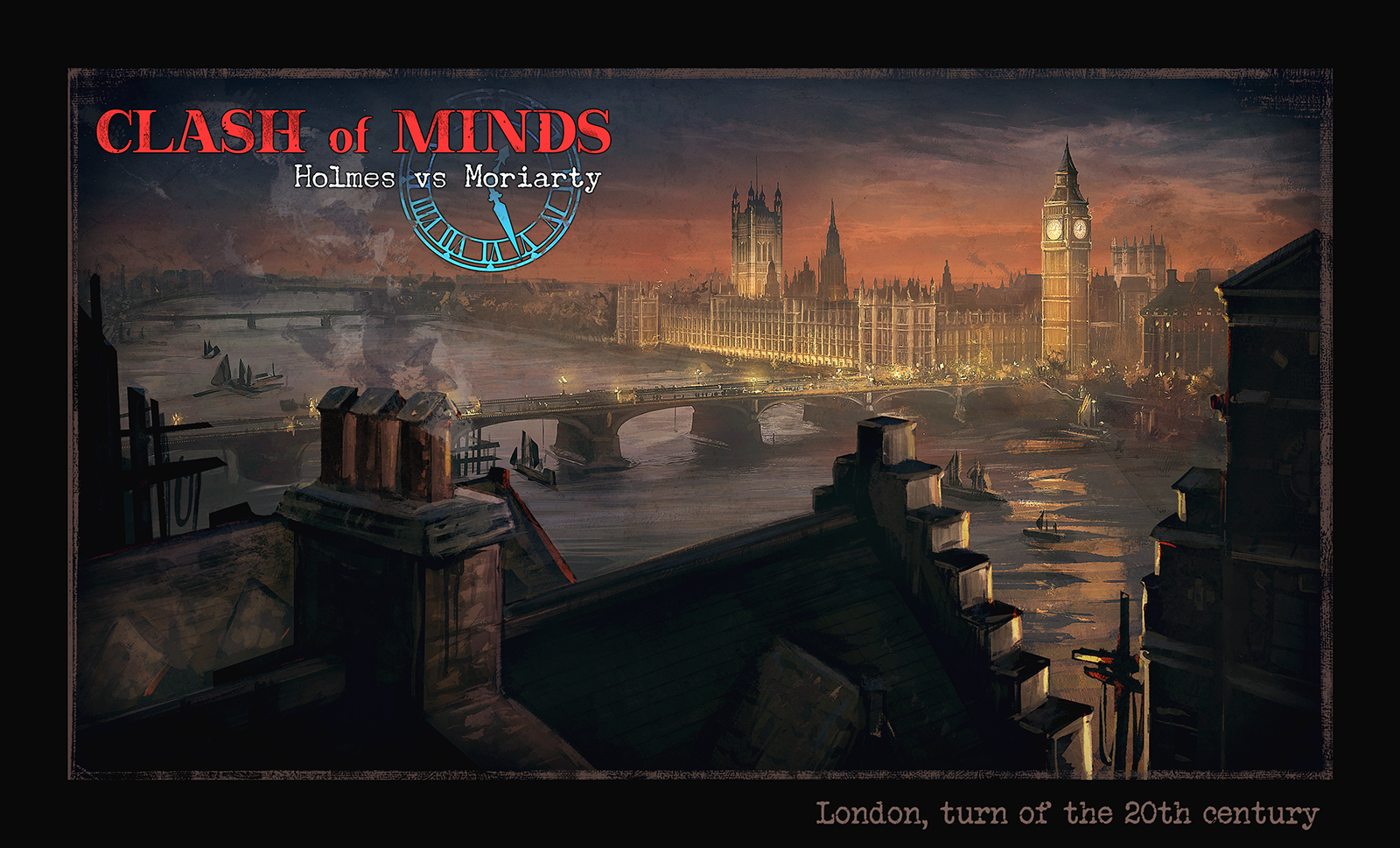 Here as a backer of the Kickstarter campaign, you will finalize your pledge, provide your mailing address, and pay for shipping. You can select any number of add-ons and additional pledges as well. If this exceeds the amount you pledged on Kickstarter then you can pay the difference here on the pledge manager. Our
pledge manager also welcomes late backers. You will have access to the same pledge levels and add-ons as Kickstarter backers. You can find all the information about the game (videos, pnp, tabletopia, and our updates) on Clash of Minds Kickstarter page.
The estimated delivery for the game is August 2020.
Featured products
Most recommended!