The project is currently open for backers with credits. You can't add anything to your pledge because you don't have any.
Project overview
Because big games deserve a complete set of playmats.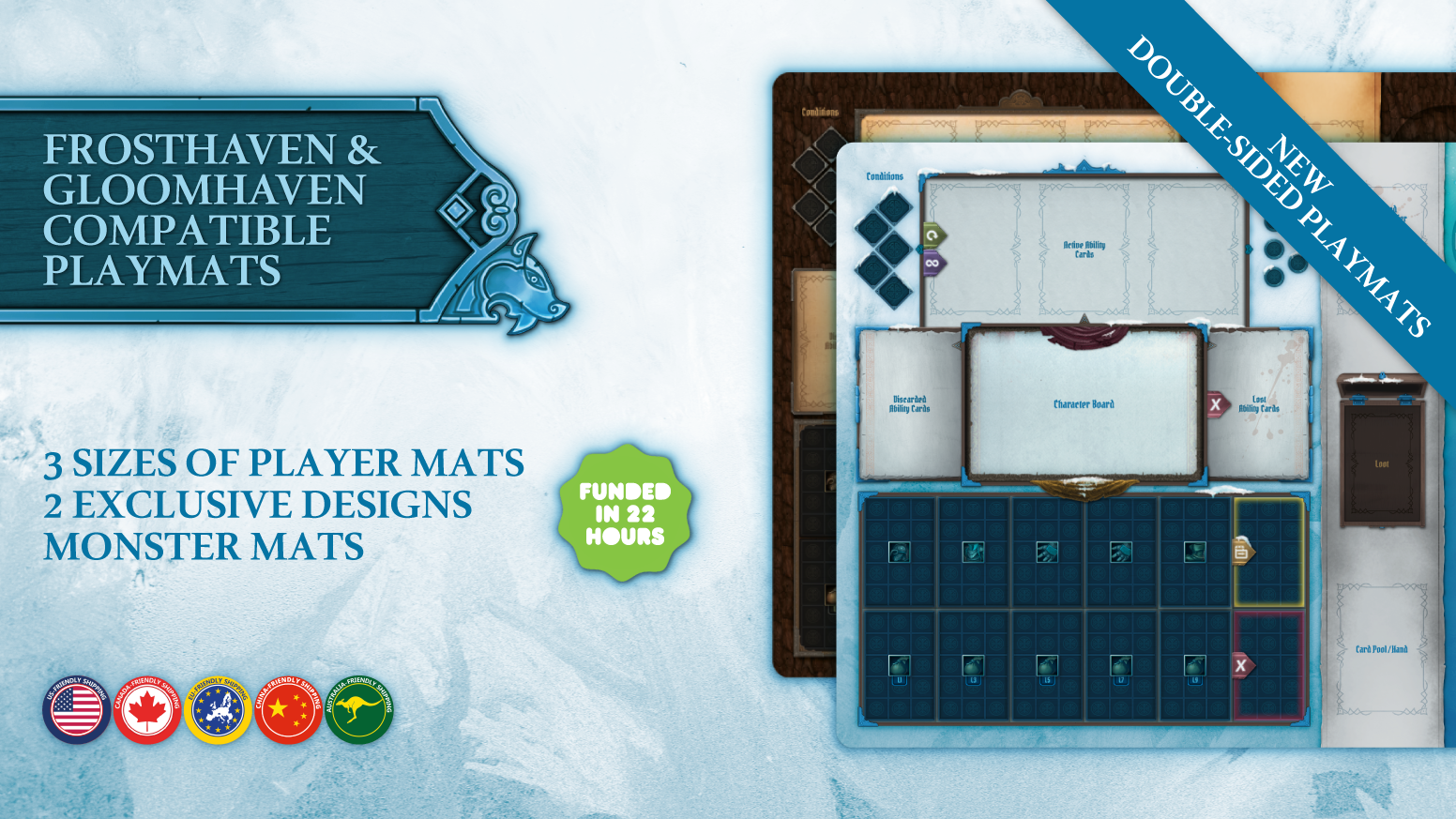 Improve your game experience with these customized limited edition playmats, designed by Crafting Kingdoms.
This time we want to give you the opportunity to choose from 2 different designs (Frost and Classic) and 3 different sizes (Large, Medium, Small) of player mats and also 2 different designs of monster mats.
Our neoprene playmats are high quality, 2.5 mm thick. The lower rubber surface ensures that the playmat doesn't slide on the table while the upper fabric surface ensures that the cards and tokens don't slip easily allowing the fast pickup of the components.
Estimated delivery: November/December 2022
Pledges from Europe since July 1st 2021 will be charged VAT.
Currency conversion:
C$1.00 is about US$0.79
C$1.00 is about €0.67
Featured products
Most recommended!
Double-Sided Playmats + Stitched Edging
Frost Playmats + Stitched Edging
Classic Playmats + Stitched Edging