Overview
Solo / Cooperative Expansion
The newest threat from Berlin has just arrived at the front: an automated commander. It is your responsibility to bring it down.
With an adaptive free play and AI reaction system, intuitive fog of war mechanics, and devastating random events, team up with a fellow officer or go it alone against a fully automated Wehrmacht faction. Prove your worth against 5 different Artificial commanders, each with their own unique play styles and strategy. With dozens of units, veteran squads, and map specific adjustments, each battle is sure to bring fresh challenges and different ways to play.

The Solo and Cooperative Expansion implements an elegant fog of war system that requires reconnaissance in order to reveal and gain intel on the enemy. Whenever enemy units are beyond the sight range of player units, the enemy is flipped over. The player must send in scouting units such as light vehicles or recon planes if they want to know what the enemy forces are composed of.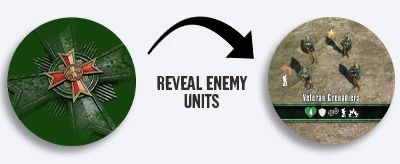 Rulebook
The crowd edit rulebook can be found
here
, if you are interested in seeing how the expansion builds on the core rules.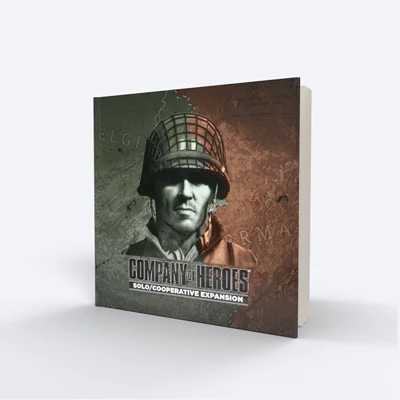 Elite Armored Doctrine
The Elite Commanders Collection is a bundle of 10 Commander Packs in one box featuring 16 unique Commanders with entirely new doctrinal abilities and call-ins from all 5 factions.
These vehicles introduce new tactical options featuring experimental assault guns like the KV-2 or the Sherman Calliope that spreads rocket fire across a wide area. Maximize your long range tank destruction with the devastating Jagdpanther or the Firefly's Tulip Rockets. Also featuring the war's super tanks like the Soviet IS-2, US Pershing, and the powerful King Tiger, this pack upgrades the potential of each faction. Use the British Comet tank's speed to flank your enemies and target their weak spots or mass produce the US Stuart for an early game advantage.
Terrain Pack 1
Watch the battlefield unfold on your table with Terrain Pack 1. Featuring large buildings, flag poles, flags, sandbags, razor wire, and tank traps, Terrain Pack 1 will bring every map to life as players fight for control.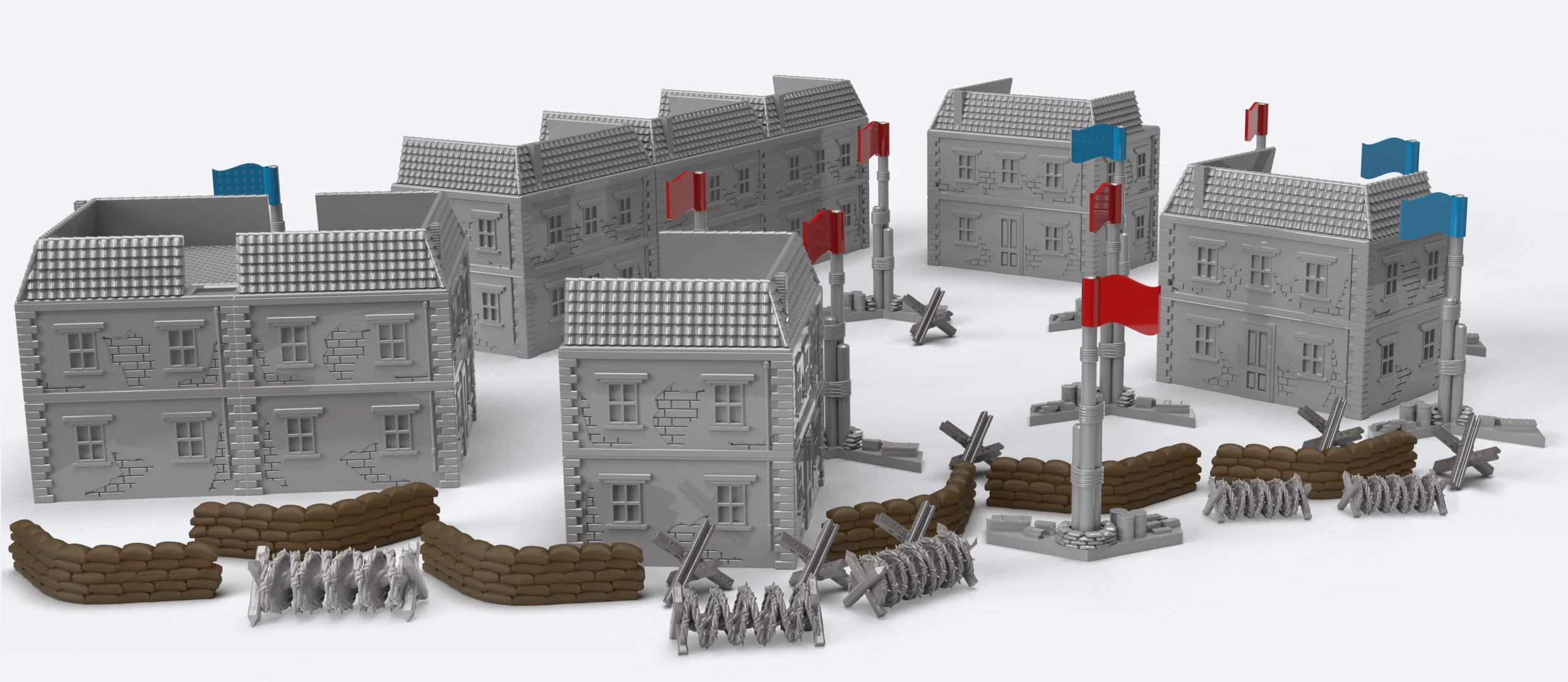 With new, larger buildings that feature added fog of war functionality, your troops will find new ways to outwit the enemy as they ambush unsuspecting enemy units.
Solidify your claim to resources with team colored flags, create defensive positions with sandbags, and block the enemies advance with razor wire and tank traps.
This bundle does NOT include the Oberkommando West Expansion, Terrain Pack 2, Metal War Crate, or Stug Assault Pack (see PM All-In Bundle).