Overview
Watch the battlefield unfold on your table with Terrain Pack 1. Featuring large buildings, flag poles, flags, sandbags, razor wire, and tank traps, Terrain Pack 1 will bring every map to life as players fight for control.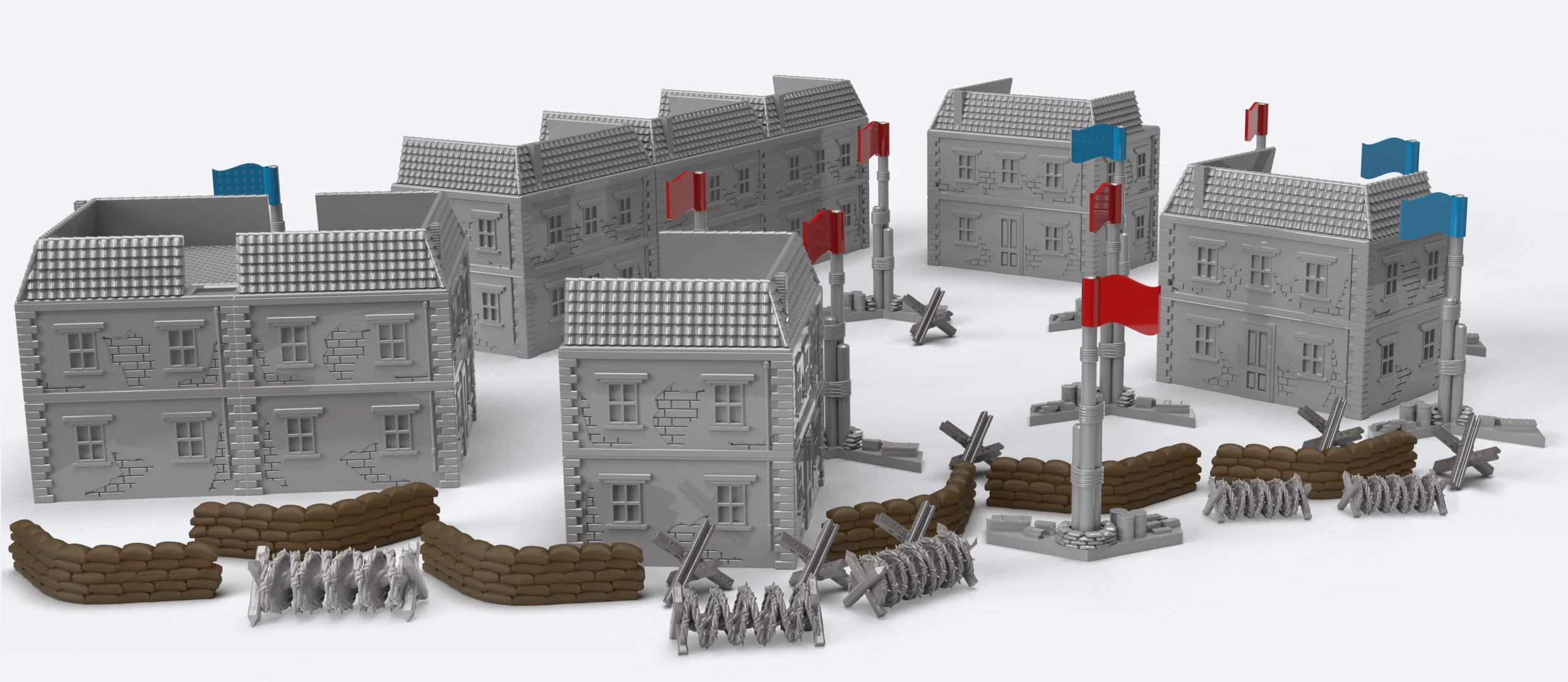 With new, larger buildings that feature added fog of war functionality, your troops will find new ways to outwit the enemy as they ambush unsuspecting enemy units.
Solidify your claim to resources with team colored flags, create defensive positions with sandbags, and block the enemies advance with razor wire and tank traps.
Components
(All miniatures now at the larger 1:100 scale)
9 x Sandbags
9 x Tank Traps
6 x Razor Wire
9 x Buildings
13 x Flag Poles
12 x Red Flags
12 x Green Flags
Larger Buildings Adjustment
After a 96% community approval poll, the buildings have been adjusted to the larger size.
The advantage to the rectangular building is they are closer to scale and, to most people, they are cosmetically more appealing and on theme. They feature nice cut-outs to hold building health dice more securely (the health dice can more easily fall out of the hexagonal buildings) and include added fog of war functionality. The added cost of these larger buildings has been added to the cost of the Terrain Pack, hence the differing price.