Project overview

Choose the Basic Bundle to get started painting on the Nintendo Switch or upgrade to the popular Patron Bundle to customize your Colors SonarPen and take part in the continued development of Colors Live!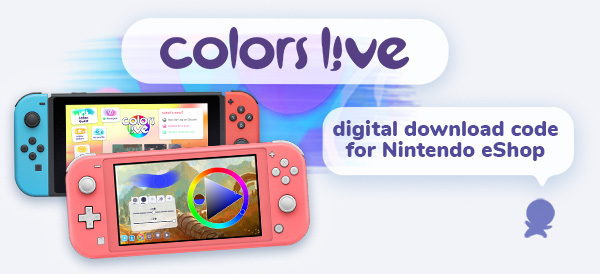 Colors Live is a powerful and fun painting game for Nintendo Switch
that comes bundled with the super-responsive Colors SonarPen. It is the sequel to the critically acclaimed Nintendo 3DS game "Colors! 3D". Whether you are a seasoned artist or a person new to digital painting, we think you are going to love it!
Pressure-Sensitivity with the bundled Colors SonarPen
gives you wider stroke or more opaque the harder you press. Combined with the
physical buttons
on the Nintendo Switch, the painting flow is incredibly fast and intuitive.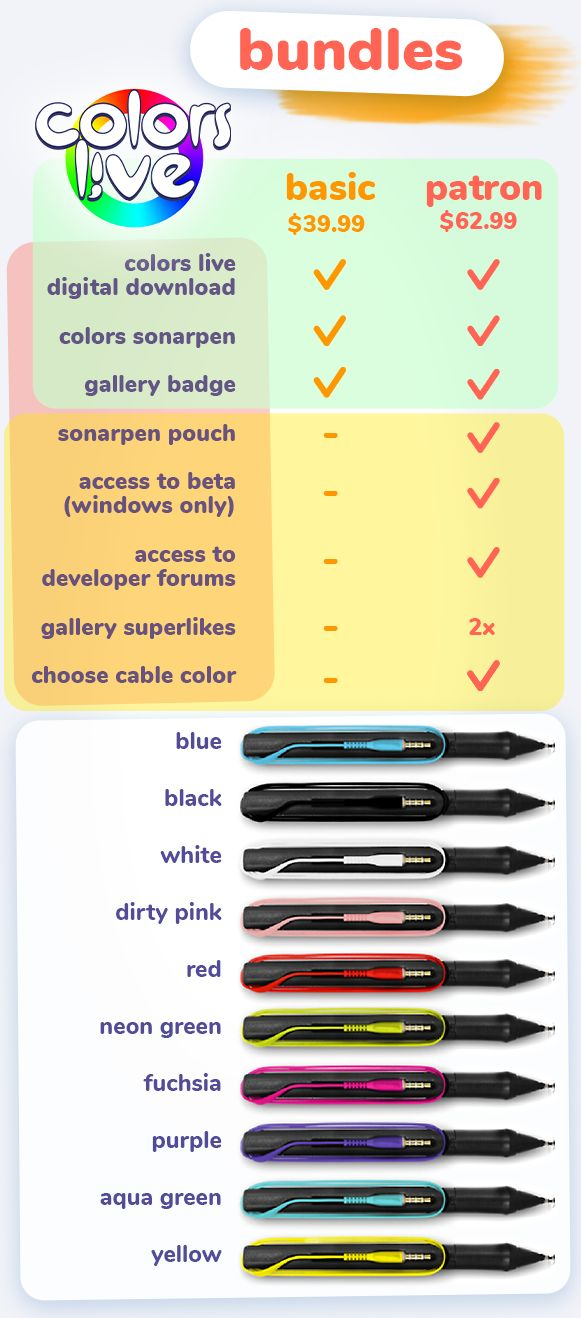 Instant Pre-Launch Access