Project overview
Welcome to the pledge manager of Shards of the Jaguar.
For all Kickstarter backers
t
his is where you will provide your mailing address and pay the shipping cost.
You can also upgrade your pledge, or add more games to your cart.
The games, according to your pledge, are already
in your Shopping Cart (top right). If you don't want to add anything more, just click on the Shopping Cart to Check out. Thanks again for your support!
Regarding the time of shipping, according to our plans, we can start the deliveries around August/September.
____________________________________________________________________________________________________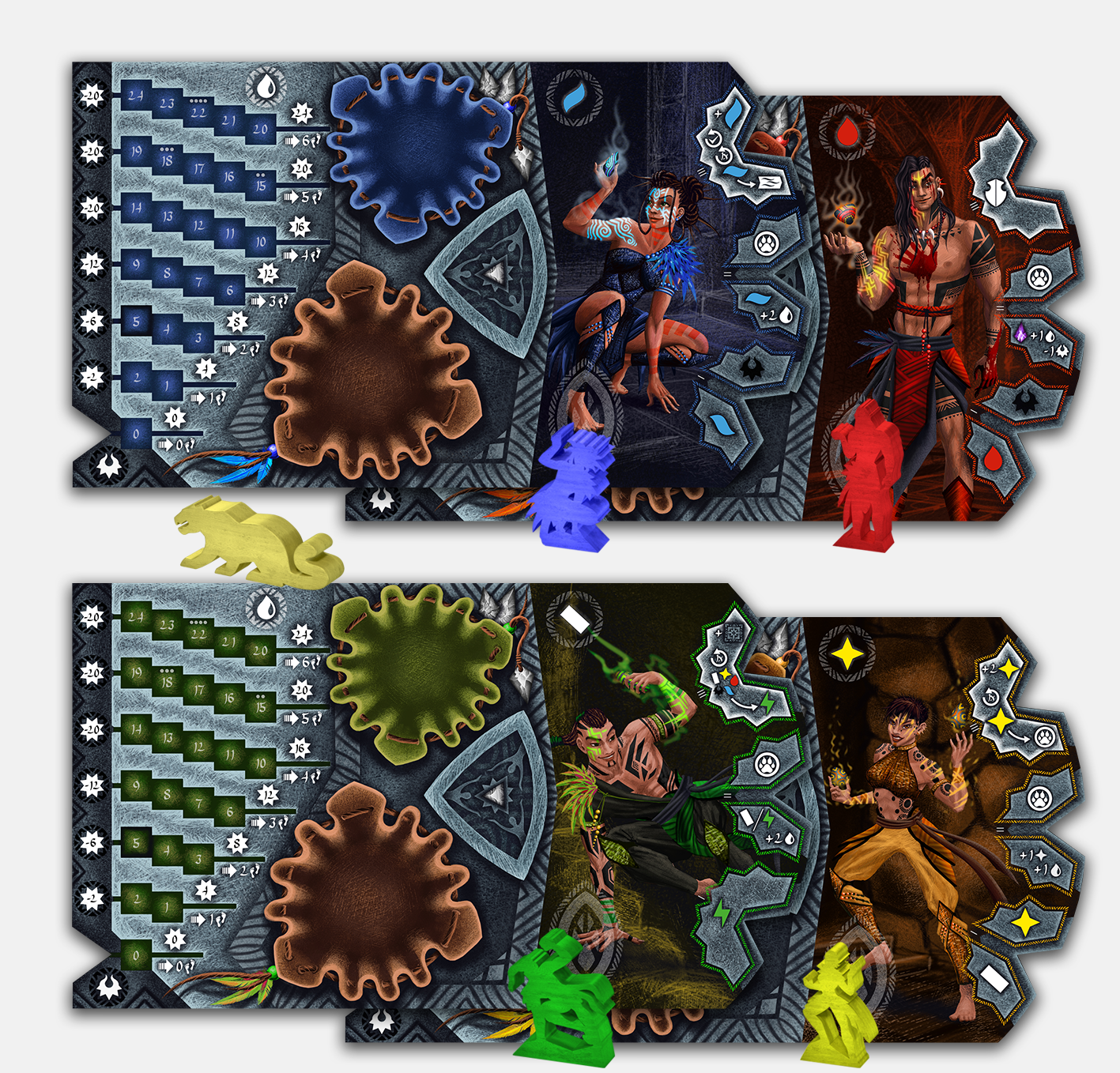 Shards of the Jaguar is a competitive "dungeon-deduction" game, which both requires strategic and tactical thinking. It is about an initiation trial where you and your fellow initiates have to prove that you are worthy of your tribe's legendary animal, the Jaguar's power.
The Jaguar was the defender of the tribe in the ancient times, but on a fateful day it got struck by a terrible curse and was broken into crystal shards.
The Shards of the Jaguar are still to be found in the Sacred Temple among the mountains, and the initiation trial is about to seek them and incorporate their power. But your journey will not be that easy. The temple is filled with perilous traps, and you have to learn how to use them, if you want to acquire the Jaguar's hunting instinct.
Try to
foresee
what the others will do and
set clever traps
against them. Collect precious crystal shards, mystical amulets and map pieces leading to the Heart of the Jaguar. Outsmart the others and be the best in this trial to become the heir of the Jaguar, the defender of the tribe!