The project is currently open for backers with credits. You can't add anything to your pledge because you don't have any.
Project overview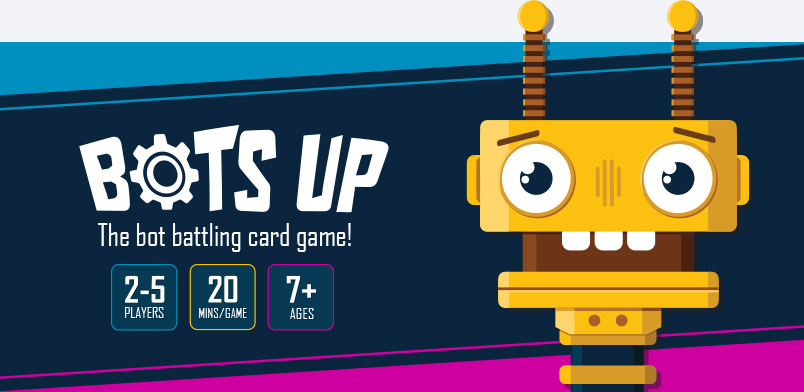 Bots Up is an easy to learn, fast-paced card game. Build your bot from spare parts, upgrade it and take it to battle! Use battle cards to strengthen your bot and destroy opponents in your quest to be the last bot standing!

There'll be some twists along the way with hilarious hijinks fit for both family and adult game nights.
Learn how to play by watching the wonderful Jarred and Peyton of Kidsplaining: