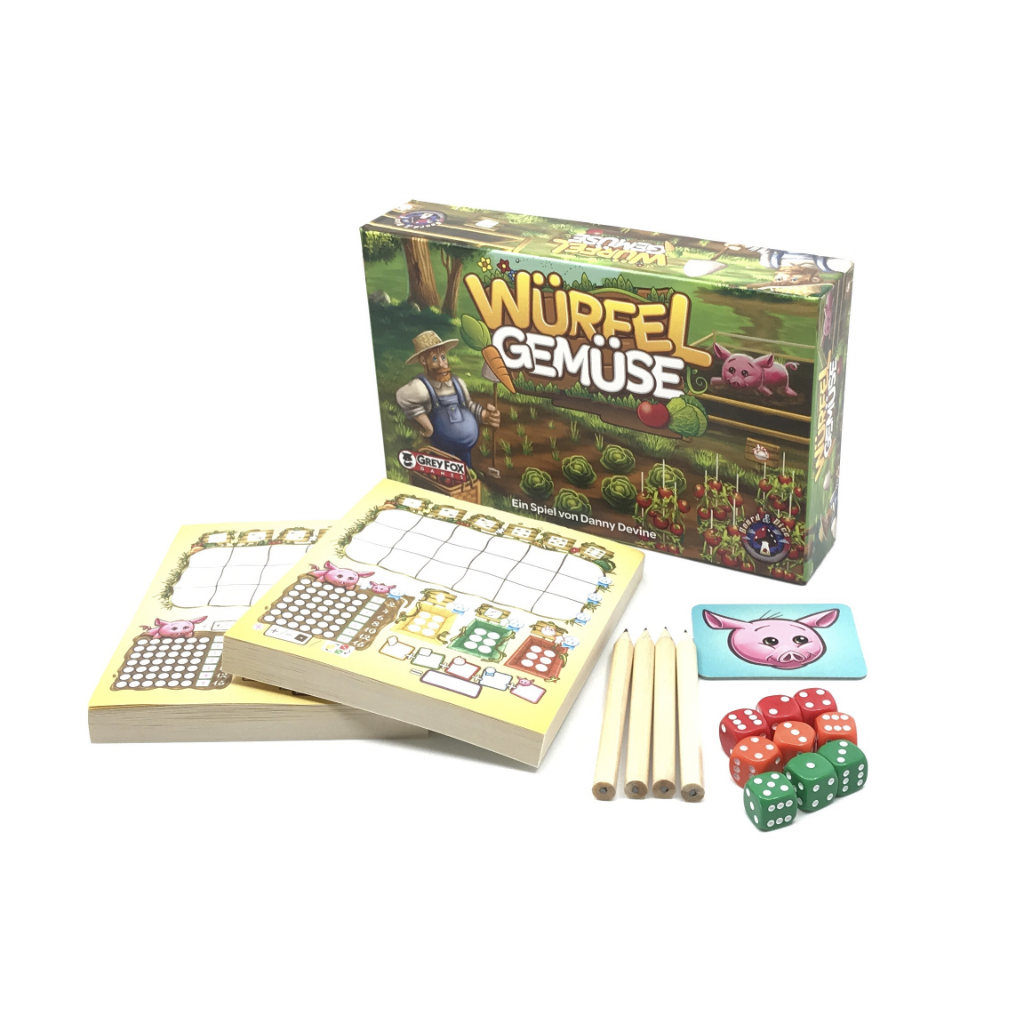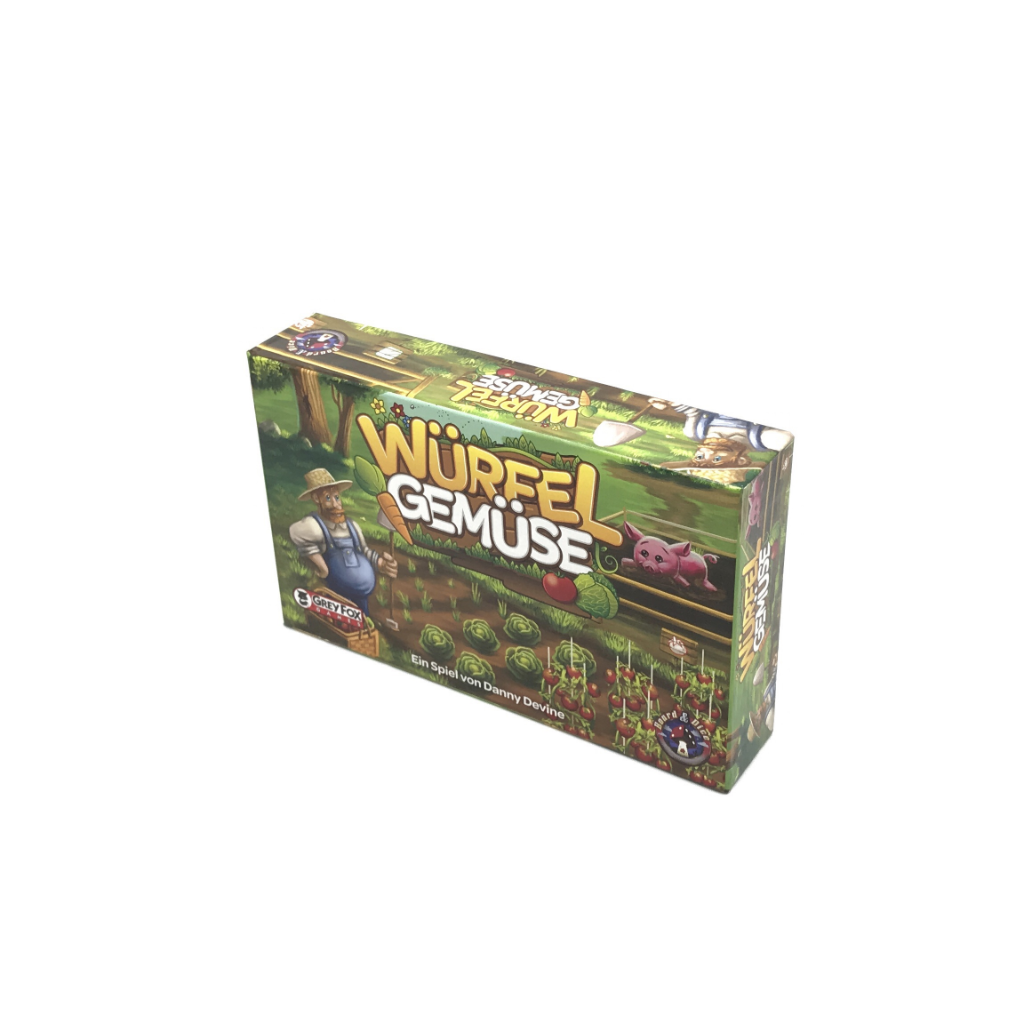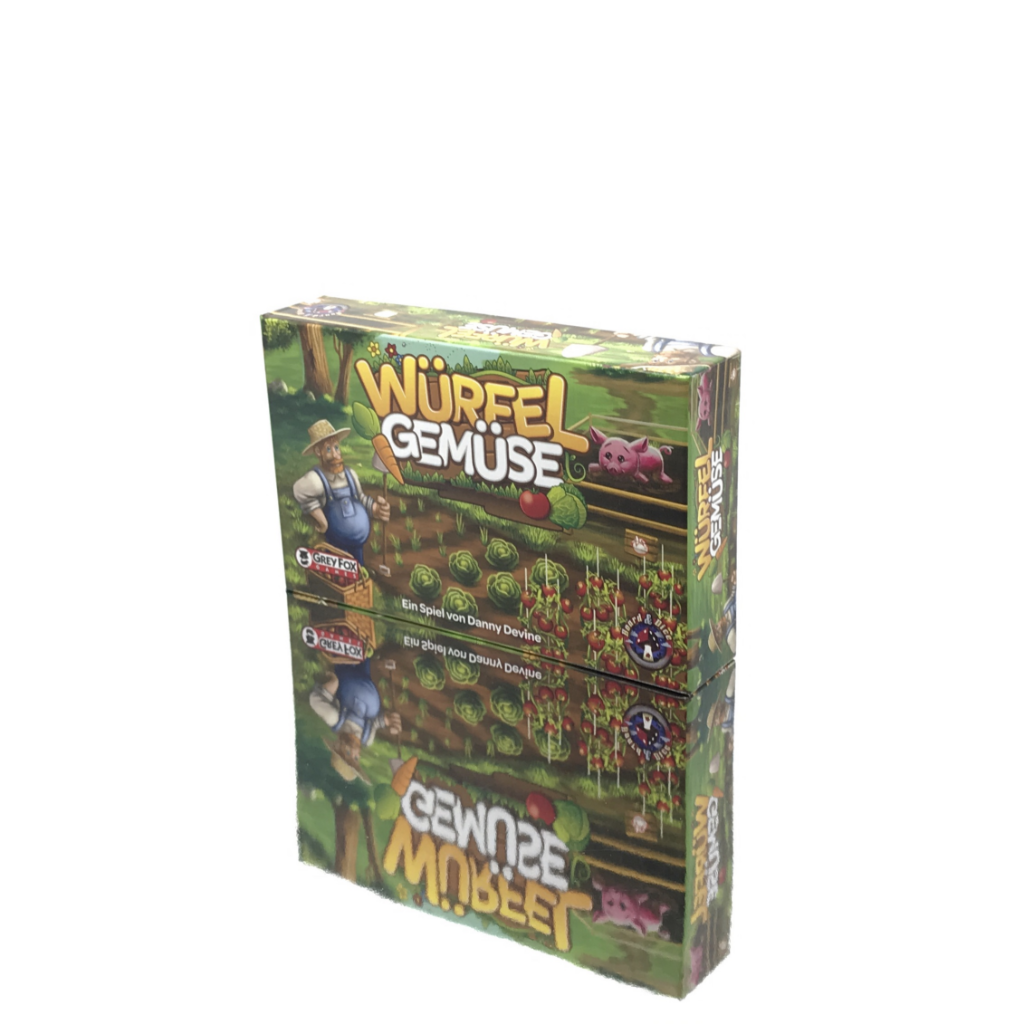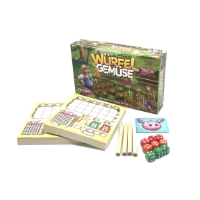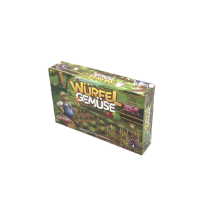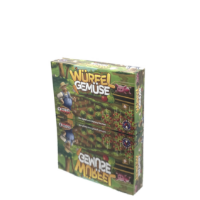 WÜRFELGEMÜSE
Each round, players take turns rolling and selecting dice in order to plant veggies in their gardens or feed them to their pig. However, keep an eye on the ever-changing market because you want to make sure you have plenty of desirable vegetables come harvest time!
More info
Die anderen Kleingärtner wetteifern schon wieder, wer von ihnen das beste Gemüse in seinem Garten hat. Doch du lässt dich da gar nicht erst mit reinziehen. Du weißt, dass du es bist, der den knackigsten Salat, die saftigsten Tomaten und die dicksten Möhren hat. Deshalb stehst du komplett über ihren kleinkarierten Diskussionen. Und jetzt wirst du da mal rüber gehen und ihnen genau das erklären!
In Würfelgemüse von Danny Devine würfeln 2 bis 4 Spieler ab 8 Jahrenjede Runde und wählen dann reihum Würfel, um Gemüse anzupflanzen oder es an das Ferkel zu verfüttern. Dabei müssen sie das ständig wechselnde Angebot auf dem Markt im Auge behalten und sicherstellen, dass zur Erntezeit in ihren Gärten das begehrteste Gemüse wächst!
"Würfelgemüse ist das perfekte Familien- bzw. Einsteiger-Spiel"
Could not complete operation.