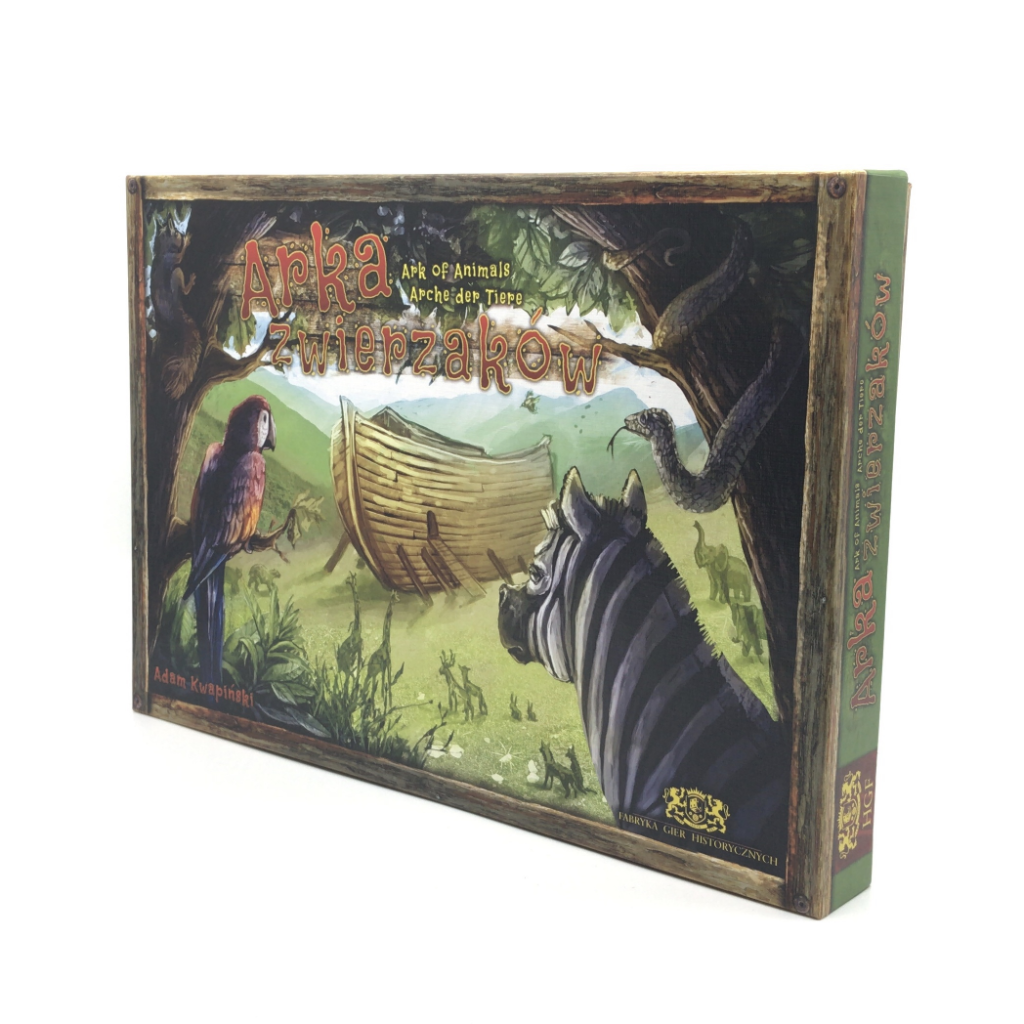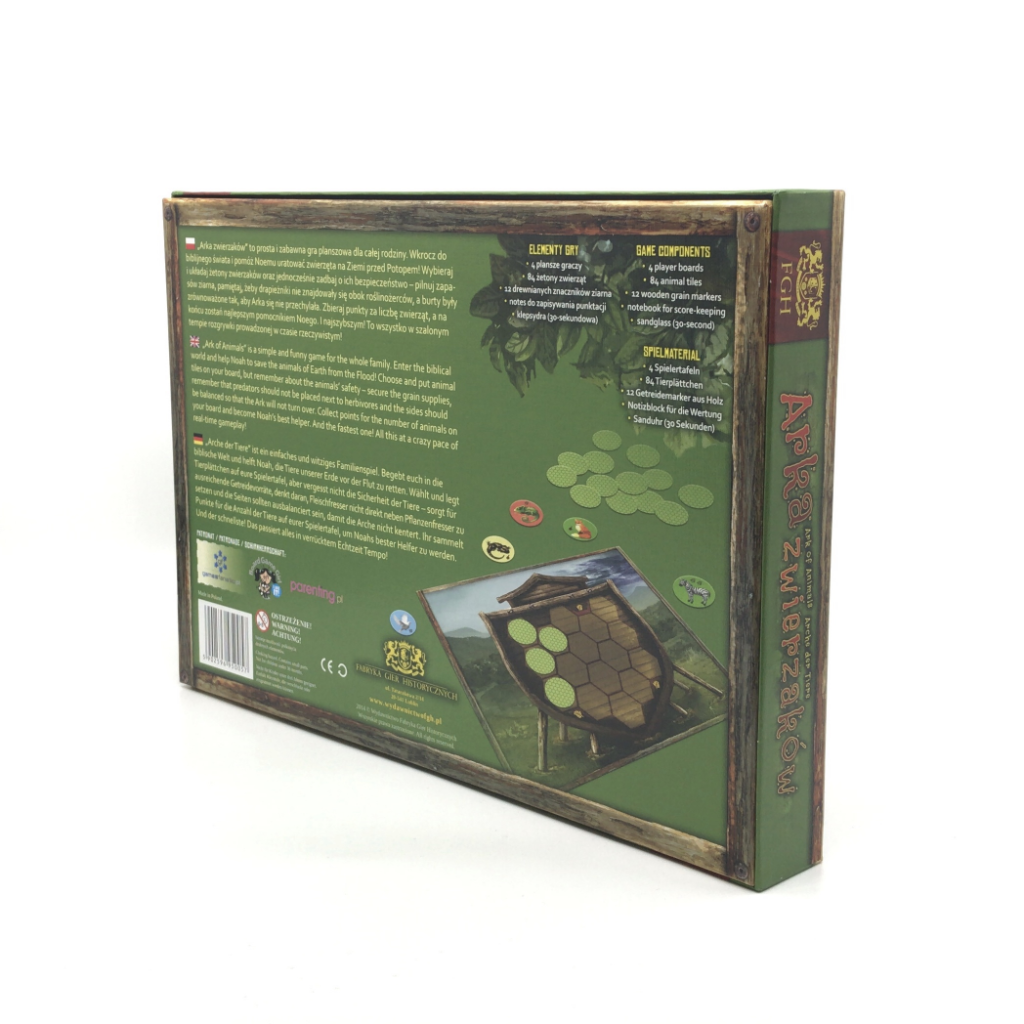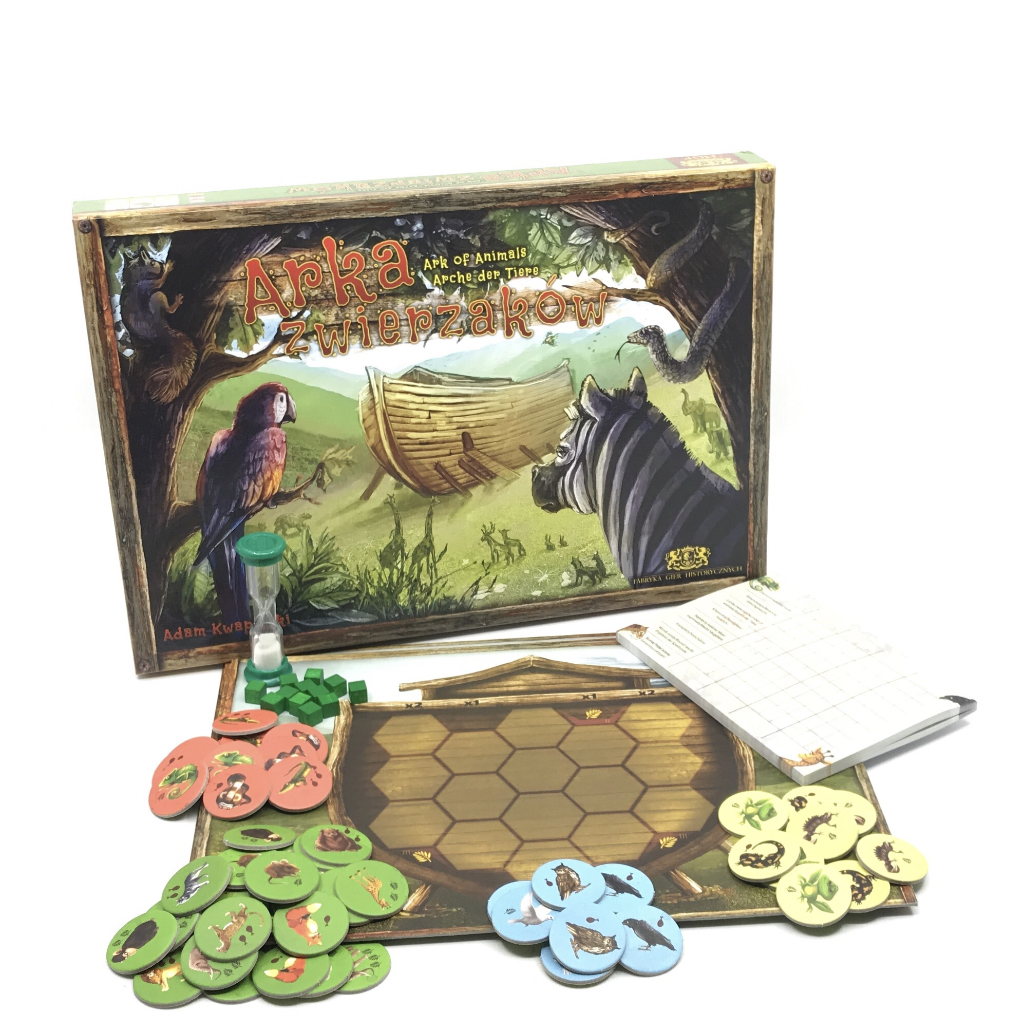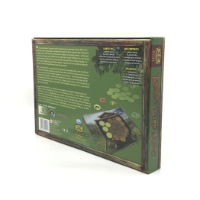 ARK OF ANIMALS
"ARK OF ANIMALS" IS A SIMPLE AND FUNNY GAME FOR THE WHOLE FAMILY. ENTER THE BIBLICAL WORLD AND HELP NOAH TO SAVE THE ANIMALS OF EARTH FROM THE FLOOD! CHOOSE AND PUT ANIMAL TILES ON YOUR BOARD, BUT REMEMBER ABOUT THE ANIMALS' SAFETY.
More info
"Ark of Animals" is a simple and funny game for the whole family. Enter the biblical world and help Noah to save the animals of Earth from the Flood! Choose and put animal tiles on your board, but remember about the animals' safety – secure the grain supplies, remember that predators should not be placed next to herbivores and the sides should be balanced so that the Ark will not turn over. Collect points for the number of animals on your board and become Noah's best helper. And the fastest one! All this at a crazy pace of real-time gameplay!
Authors: Adam Kwapiński, Michał Sieńko
Number of players: 2-4Recommended age: 6+Playing time: 20-30 minutes
Components:
84 tiles
4 boards
30-seconds sandglass
12 markers
rule booklets in three languages
Could not complete operation.