You can't add items to your pledge at this time.
Project overview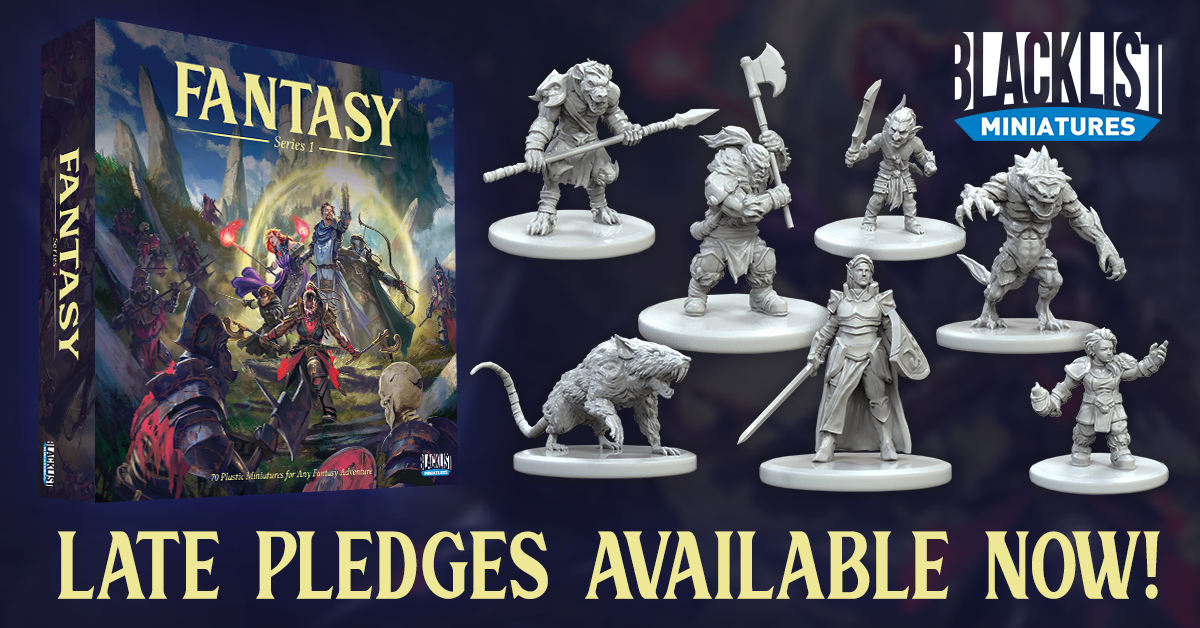 Blacklist Miniatures: Fantasy Series 1
is not only a celebration of our love for miniatures, but also of all things fantasy! This incredible set of high quality, highly detailed, pre-assembled plastic miniatures can be used in any type of fantasy tabletop game, from roleplaying to skirmish to board games!
Supporting this project will allow us to continue to bring you amazing, themed sets for many different genres!
This pledge manager closes on July 22 at 11:59 PM EDT.
UPDATE AUGUST 4th: We have been able to extend the pledge manager until August 31, 2020, at 11:59PM EDT. Please note, however, that all orders placed on or after the day of this update are considered final, and no refunds are possible.