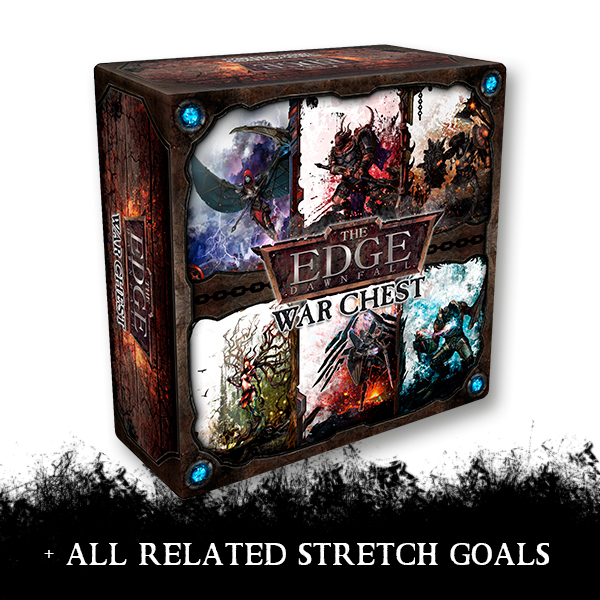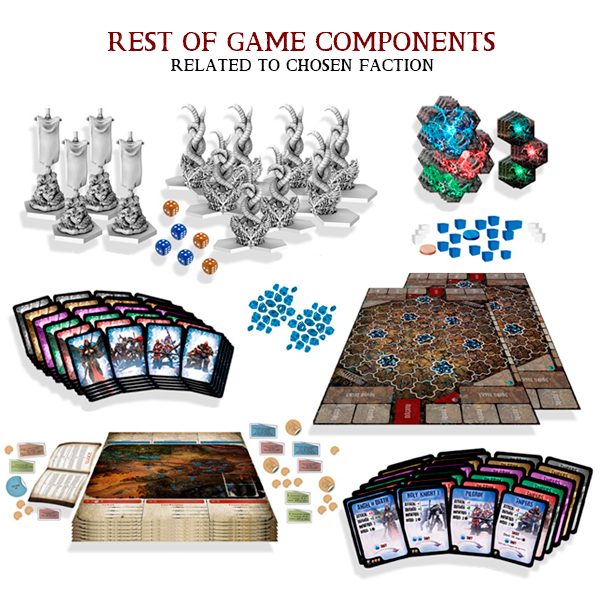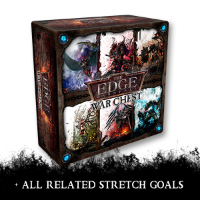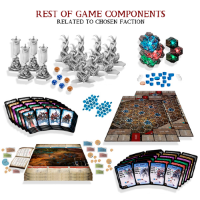 War Chest Box
At this pledge level you will receive models and cards from all 6 factions plus all components for 1-4 players game with all the content, including all related unlocked stretch goals.
- All 6 factions (78 models!)
- 420 ilustrated action cards + 42 squad cards
- Game components (4 banners, 6 custom dice, 8 darkness terrain models, 40 crystal tokens, wooden tokens, 2 cadrboard boards 56x84cm each, 36 terrain tiles)
- Story elements (scenario book, 6 maps, 6 sets of stickers)
Additional Kickstarter Stretch Goals free with the order:
Darkness expansion (13 modles, 47 cards, campaign book and tokens)
Bell Crow expansion [Kickstarter Exclusive] (5 models and 17 cards)
Abyssal Empress expansion (1 model and 10 cards)
This product is a Late Pledge (form of pre-order) from Dawnfall Kickstarter campaign. By Late-Pladging, you are receiving all the Stretch Goals to every Pledge(at least faction) for FREE.
Updated delivery date:

February 2018. Product might slightly change during the testing process, but all the changes will be made to enhance the game.
PLASTIC QUALITY SAMPLE