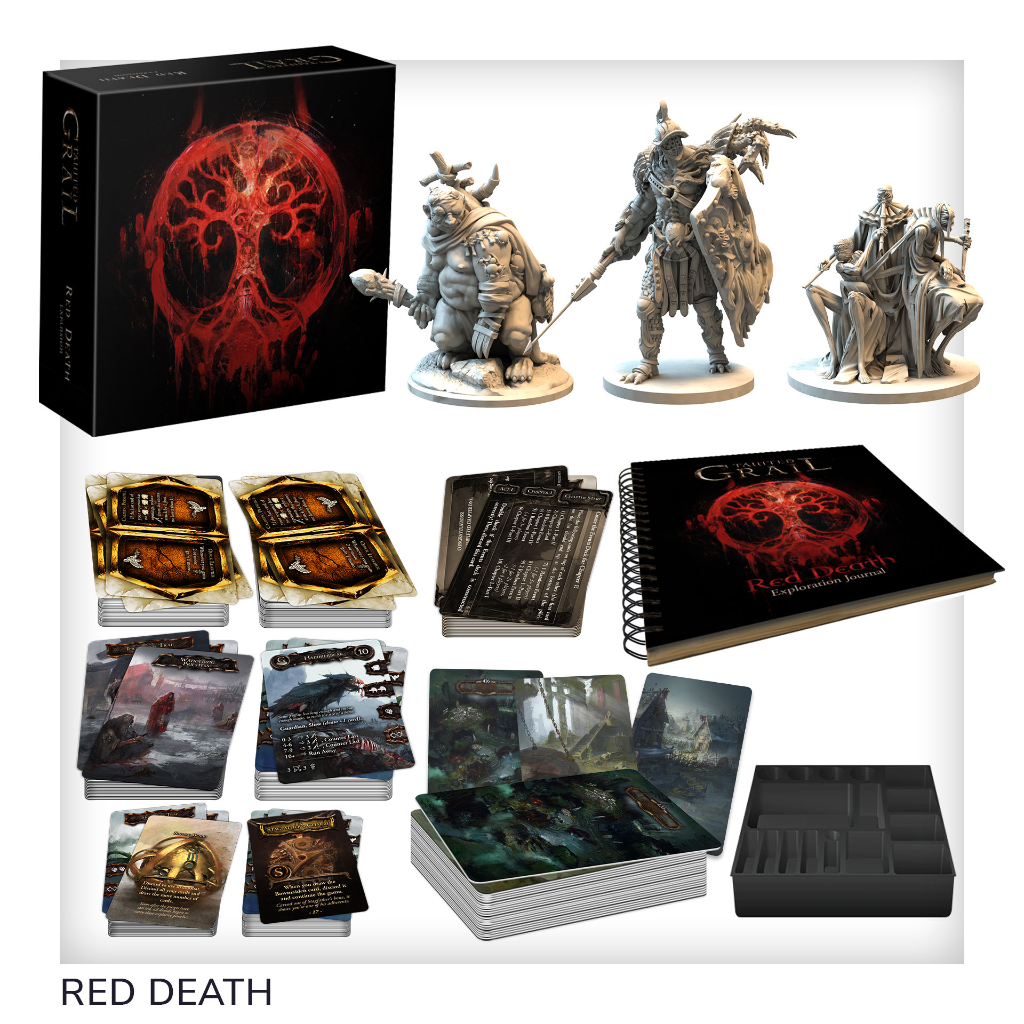 The Red Death (sundrop)
A whole new campaign! Travel to a continent ravaged by Red Death, discover secrets of this plague and face the ultimate enemies in an expert-level challenge designed for experienced and well-equipped characters.
Product description
This expansion ships in Wave 2
The expansion consists of:
·
3 new SUNDROP miniatures: Plaguebeast, Fomorian Sentinel, Danse Macabre
·
120 pages of the Exploration Journal
All types of models (heroes/monstets etc) will be painted with Sundrop in same way according to samples from pictures. We tested different colors and techniques but we think this one works best for Tainted Grail models. Monster models may have additional blood effects painted but we first need to check them in mass production. Please note that these are pre production samples and final color and finish may be slightly different. If you are not sure if Sundrop is a good option for you we suggest not to take it.
More info
SUNDROP EXAMPLE:
Could not complete operation.