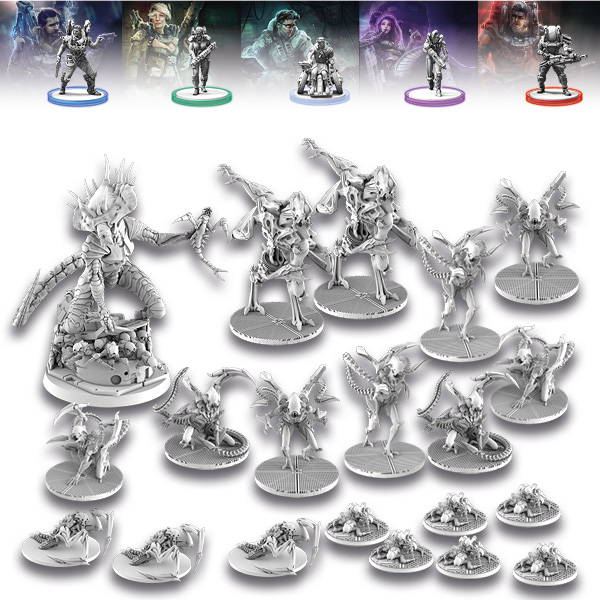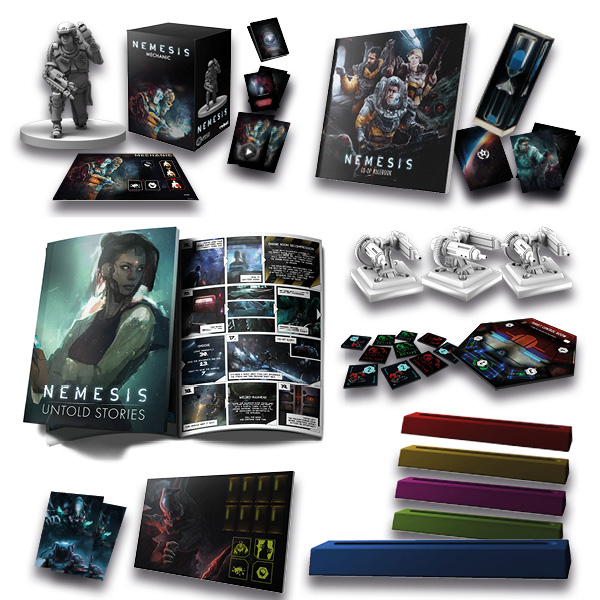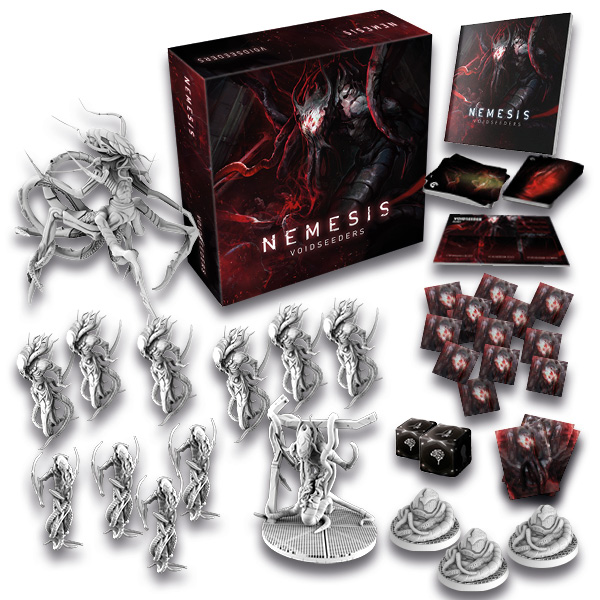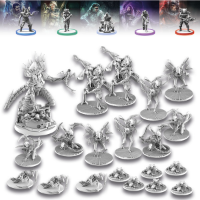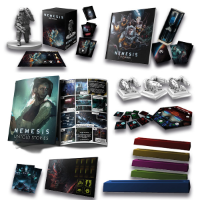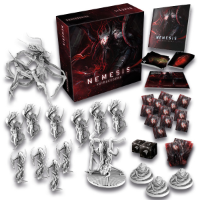 Captain's Collection
Nemesis Core Box including all unlocked Stretch Goals as well as Terrain expansion and Art book.
Scroll down to see the content of the pledge!
Get twice the retail value by late pledging the Kickstarter version*
*Late pledgers will get the same content as the initial Kickstarter backers!
Keep in mind that game can be shipped in
split
or
singular
option of shipment! (split is the recommended one!)
Split shipment consist of
:
WAVE 1: Core Box chosen with or without Sundrop technique-painted miniatures,

WAVE 2: all other stretch goals, chosen separatly painted miniatures.
Single shipment
means the order is shipped in single wave (when all components are produced and ready, along the WAVE 2 time frame)
Core box pledge includes:
Core box game of Nemesis boardgame:
25 miniatures, 120 cardboard elements, 280 cards, 50 other elements
+ all unlocked stretch goals:
- Mechanic miniature + his hero tray, action cards and starting items
- 5th player contamination cards
- Co-op mode:
- rulebook, hourglass, 5 new primary objectives, 10 character achievements cards
- playing as intruder option: rules after character death, intruder player board, 5 intruder objective cards
- custom slime markers
- custom ammunition tokens
- alternative ship layout on the back of the gameboard
- 5 special card holders (to hide your equipment)
- additional noise and combat dices
- Voidseer expansion: 15 miniatures, 60 cards, 20 tokens, other components
- Untold stories - gameplay script comic book
- 3 turret miniatures and 10 tokens (plus tile)
- malfunction and fire tokens upgrade
- Spacecat figure
- Aftermath expansion: Rulebook, 6 models, 120 cards (final amount may vary a bit), 7 tokens, 18 other elements
+
ArtBook
(48 pages, hard cover)
+ Terrain Expansion:
-
1
2 plastic doors miniatures,
- 8 plastic eggs miniatures.
- 4 plastic Escape Pods miniature,
- 5 plastic Dead bodies miniature
)
"Few games are ever capable of balancing gameplay with survival, yet Awaken Realms has tapped into that core concept by creating something very special"
"I had a lot of fun with this one!"
"It's awesome. Highly recommended"
"It's quickly becoming one of my favorite games"