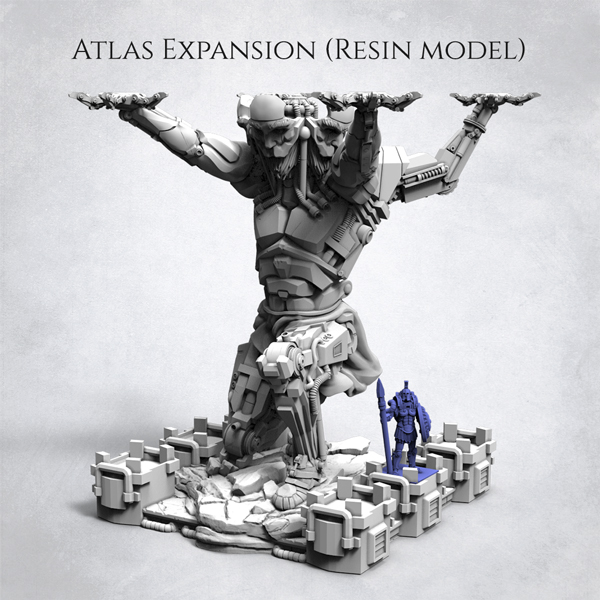 Atlas - resin
This expansion can be used in game twofold. It will get you Garden of Hesperides and Atlas Overload expansions.
Product description
Add-on language will be same as for chosen language of the Core Box / Mythic / Titan pledge
Will you help mighty Atlas carry weight of the world? Or will you be stealing Golden Apples from mythical Garden of Hesperides? Those expansions come in this package with:
resin Atlas monument (150 mm height)
15 Golden Apple tokens
plastic weight token
double-sided board
Please keep in mind that this expansion will come in 2nd Wave of shipping!
More info
Reviews
"
Something that is pretty cool and this game does well is that monster fight...it gets pretty epic!"
"The more I play this game, the more I love it. It absolutely is a phenomenal game"
"Monuments are absolutely stunning, they just dominate the board once they are up there"
"It doesn't feel like just area control, because there is so many different end game conditions"
Could not complete operation.