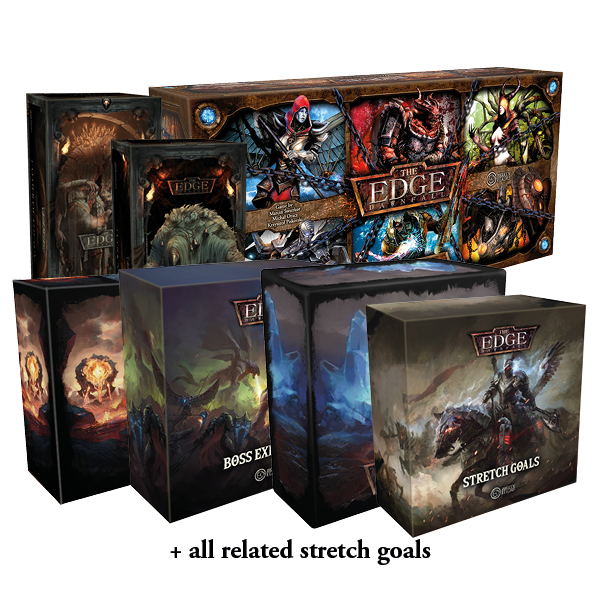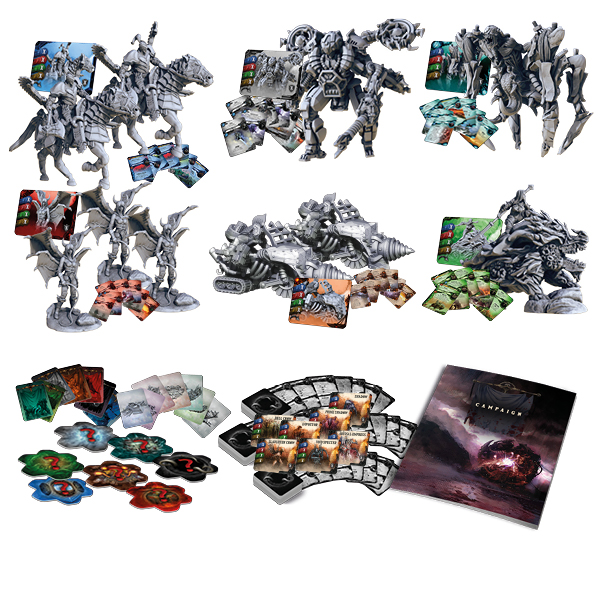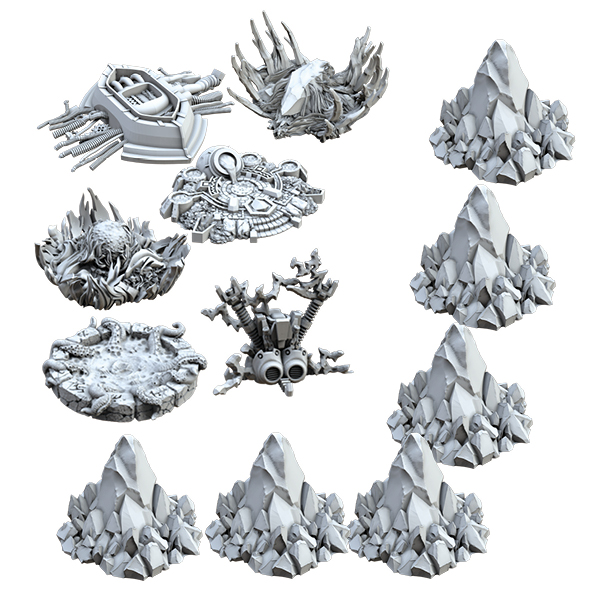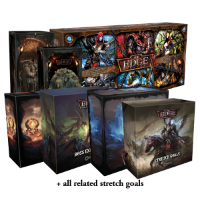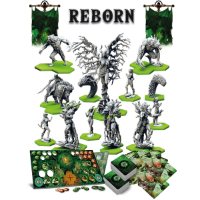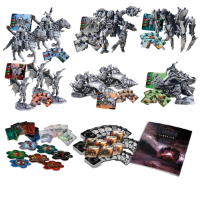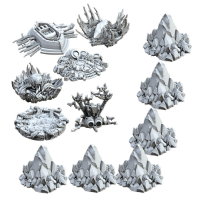 All-in Pledge
All factions, all unlocked stretch goals, all addons! This is the ultimate pledge!
INCLUDES:
Warchest
Darkness Expansion
All unlocked Stretch Goals
Bosses Expanison
Father of the Sun Expansion
Terrain Expansion
Shrines and Sources Expansion (+2 free crystal sources)
Story Bundle
For more info go to:
Keep in mind - Prime Shadow is not a part of the All-in pledge. It's only a separately paid addon or the first 24h freebie.
The All-in Pledge contains:
6 Playable factions! containing each:
13 miniatures
80 cards
54 tokens
A faction sheet helping you create your own unique army
The Darkness:
15 miniatures
12 artifact miniatures
57 faction tokens
80 faction cards
Additional content:
2 huge boards
9 campaign maps
12 sticker sheets
87 crystal, wooden and plastic tokens
Over 127 pagers of Story Campaign in 4 campaign books!
And ALL UNLOCKED STRETCH GOALS!
The Cavalry! With action and squad cards:
Two models of Holy Knight Cavalry
Three models of Succubus
One model of Rha-Zack jumpsuit
One model of Faceless Cavalry
Two models of Dvergar Cavalry
One model of Reborn Cavalry
Tournament Mode, play two games at once with a single Warchest
4x Cardboard crystal source
16x Endurance tokens
Shrines and Banners
7x New banner cards
7x Shrine cards
Shrine reverse alternative art
EXPANSIONS:
Bosses expansion:
6 Faction Bosses
30 AI cards
72 PvP cards
12 scenarios
Additional Endurance and Boss tokens
Father of the Sun expansion:
1 Father of the Sun expansion
3x 4 abysmal spiders
2x 2 cultists squad
3 new campaign maps
6 squad cards, 10 action cards
1 new scenario book "Lords of Light and Shadow"
Terrains expansion:
Blood Magic with 7 miniatures, 3 cards and 2 scenarios
Crystal Manifestations with 7 miniatures, 3 cards and 2 scenarios
Power of Technology with 7 miniatures, 3 cards and 2 scenarios
Unstable Flames with 7 miniatures, 3 cards and 2 scenarios
Shrine and Sources expansion:
7 plastic faction shrines
6 crystal source miniatures
+2 additional crystal source miniatures
Story bundles add on:
The first of us comic book
Dawnfall artbook
Battle of Eld-Hain
The World Eater!
Full new campaign with new exciting scenarios
World Eater miniature