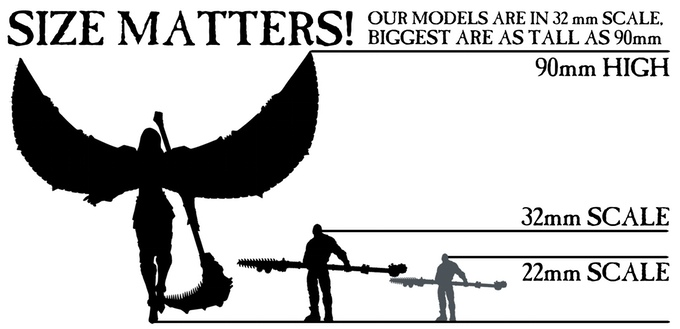 The Warchest contains:
6 Playable factions! containing each:
13 miniatures
80 cards
54 tokens
A faction sheet helping you create your own unique army
The Darkness:
15 miniatures
12 artifact miniatures
57 faction tokens
80 faction cards
Other components:
2 huge boards
9 campaign maps
12 sticker sheets
87 crystal, wooden and plastic tokens
Over 127 pagers of Story Campaign in 4 campaign books!
And ALL UNLOCKED STRETCH GOALS!
The Cavalry! With action and squad cards:
Two models of Holy Knight Cavalry
Three models of Succubus
One model of Rha-Zack jumpsuit
One model of Faceless Cavalry
Two models of Dvergar Cavalry
One model of Reborn Cavalry
Tournament Mode, play two games at once with a single Warchest
4x Cardboard crystal source
16x Endurance tokens
Shrines and Banners
7x New banner cards
7x Shrine cards
Shrine reverse alternative art
The World Eater!
Full new campaign with new exciting scenarios
World Eater miniature